Hello and Welcome! I'm Nicki Sizemore, a trained chef, cookbook author, educator and the publisher of the Mind, Body, Spirit, FOOD newsletter and podcast. My mission is to help busy families get fresh, wholesome and downright delicious food on the table any night of the week. All of my recipes are naturally gluten-free.
As a mom, I know first-hand the challenges of feeding our families (and picky kids)! I hope to help alleviate some of that pressure, offering vibrant, flavor-packed and adaptable recipes that will appeal to all eaters at the table.
A Little Background
I've had a love for food as long as I can remember. As a young girl growing up in Illinois, I obsessed over cooking shows (you could regularly find me watching Jacques Pepin on PBS instead of cartoons). I started experimenting in the kitchen as a kid and haven't stopped since. As an Anthropology student at Colorado College, I studied food traditions and how they can teach us about different peoples and cultures. I traveled abroad for the first time (to France and Africa), discovering different customs, flavors and foodways that continue to impact me today.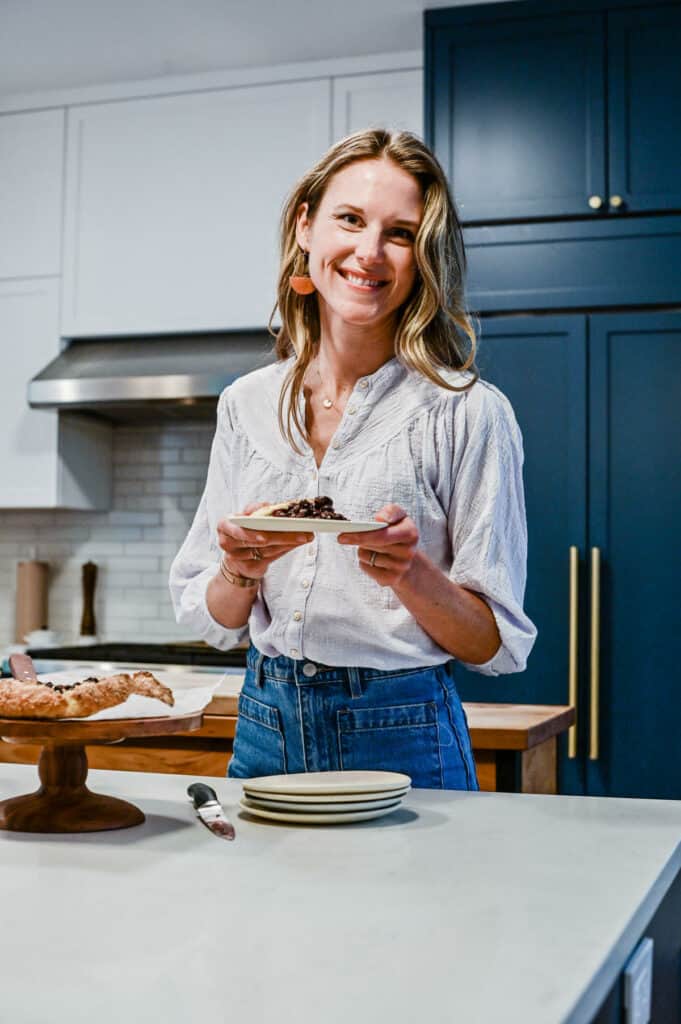 Culinary School
After graduating from college, I moved to New York City and worked in marketing. In 2005, I enrolled in the French Culinary Institute (later called the International Culinary Center). This was before cooking school was as mainstream as it is today, and my family thought I was insane! However, it was the best decision I could have made, launching me into a career in food. I worked for over a decade as a freelancer in just about every aspect of the food industry that I could get my hands on—in test kitchens, as a private chef and culinary instructor, as a brand ambassador and food stylist, and as a video host for magazines and brands.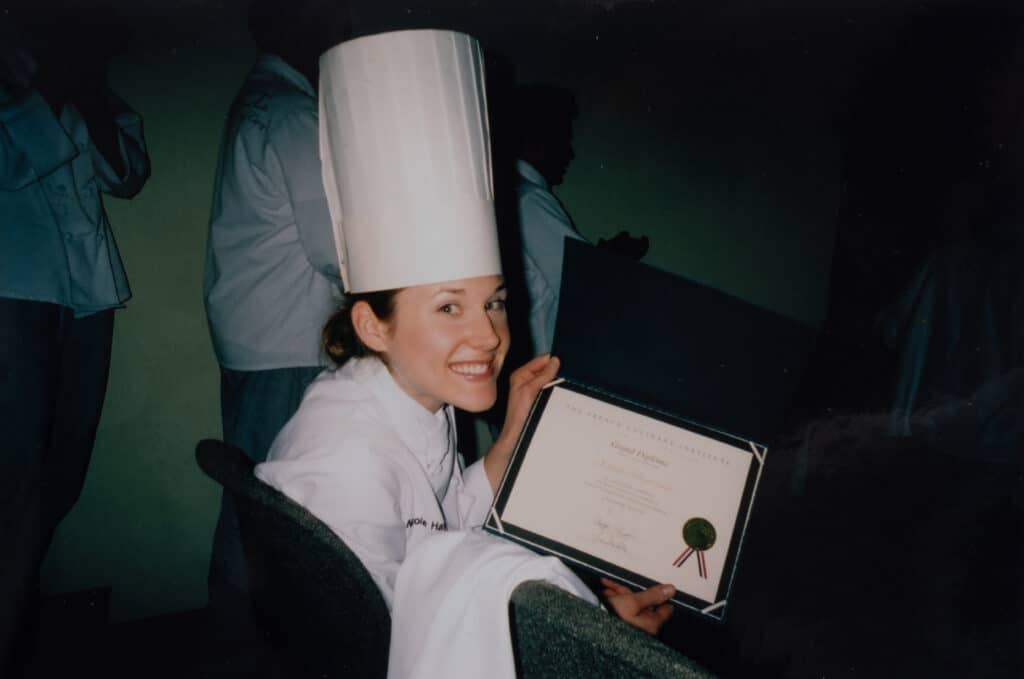 Food Writer
Writing has always been one of my biggest passions, and in 2016 I wrote my first cookbook, The Food Processor Family Cookbook (Sonoma Press, 2016). That book was followed by two others: Build-a-Bowl: 77 Satisfying & Nutritious Combos: Whole Grain + Vegetable + Protein + Sauce = Meal (Storey Publishing, September 2018); and Fresh Flavors for the Slow Cooker: Reinvent the Slow Cooked Meal (Storey Publishing, 2019).
I also became a contributor to Parents magazine and Fine Cooking. I continue to write for magazines, and my work has appeared in publications such as The Washington Post, Better Homes & Gardens, Eating Well, AllRecipes Magazine, Parade and Taste of Home.
My Food Blog and newsletter
I started From Scratch Fast as a side hobby while working as a freelancer, but in 2018, I decided to take it to center stage. I adore the challenge of creating, testing and photographing recipes for my readers, as well as answering comments and questions. All of my recipes are thoroughly tested (and retested and retested!). These are my family's favorite meals, and I hope you'll love them too.
I also publish a newsletter and podcast called Mind, Body, Spirit, FOOD, which goes deeper, exploring how our rituals, traditions, and cultural influences around food connect us to our minds, our bodies, our spirits, the earth, and our communities.
Gluten Free Cooking
After discovering that I had to cut gluten out of my diet after my first daughter was born due to a severe allergy, I understand how tricky it can be to accommodate food restrictions. All of my recipes—from breakfast to dessert (and everything in between!)—are naturally gluten free, and many can be adapted to accommodate other allergies and restrictions.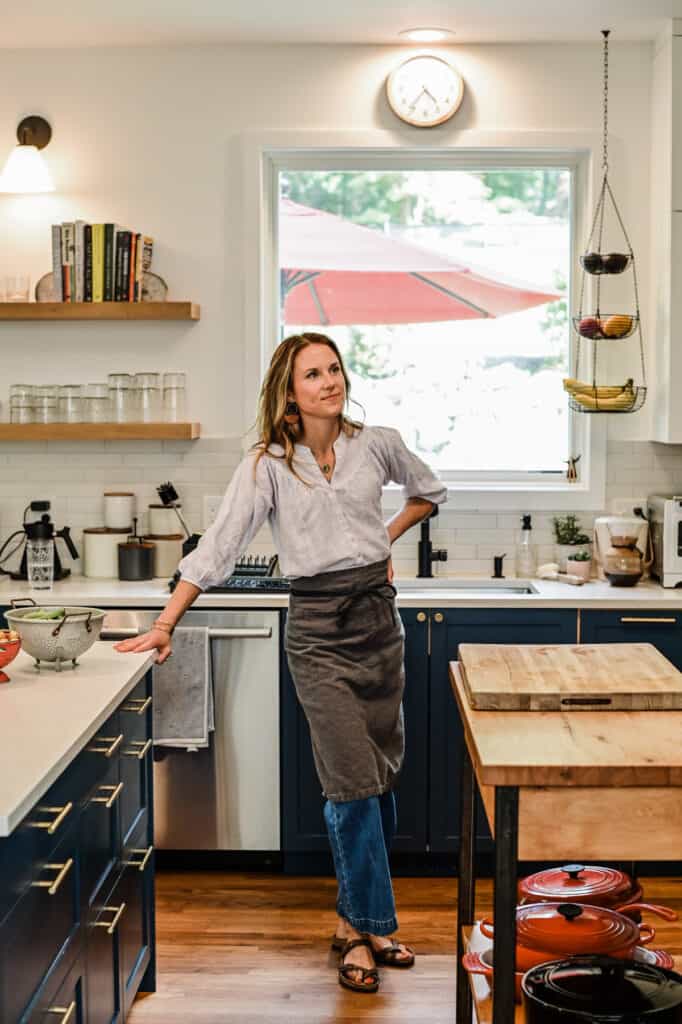 Food Philosophy
On this website, I focus on fresh, unprocessed foods, which are good for our bodies and for the environment. I've found that eating mostly whole foods has been a major source of health and vitality in my own life, helping me manage and overcome health issues such as hypothyroidism, Lyme's disease and IBS.
However, I also believe that healthy eating is an incredibly personal journey. Every one of us is unique with different bodies and needs. While I advocate for a mostly whole foods approach to eating, I also believe that there is no one diet or way of eating that works for everybody. There are no "bad" foods.
Intuitive Eating
In my opinion, the secret to well-being and health is to go inward. The more we listen to and trust our own bodies, the more ease and joy we will find in the kitchen. Cooking can be a wonderful way to connect to others, but it's also a powerful way to connect with ourselves.
I purposefully do not include calorie counts in my recipes, which I find triggering after having dealt with disordered eating as a young adult. I believe that reducing eating to numbers can diminish our intuitive ability to dial in to what we need, which shifts daily.
Family
I have two daughters, Ella and Juniper, who are my biggest inspirations (and my loudest critics!). My husband James is my number one recipe tester and my very favorite dinner companion. We live in the Hudson Valley of New York, and I'm so grateful to be surrounded by amazing farms, food, artisans and hiking trails!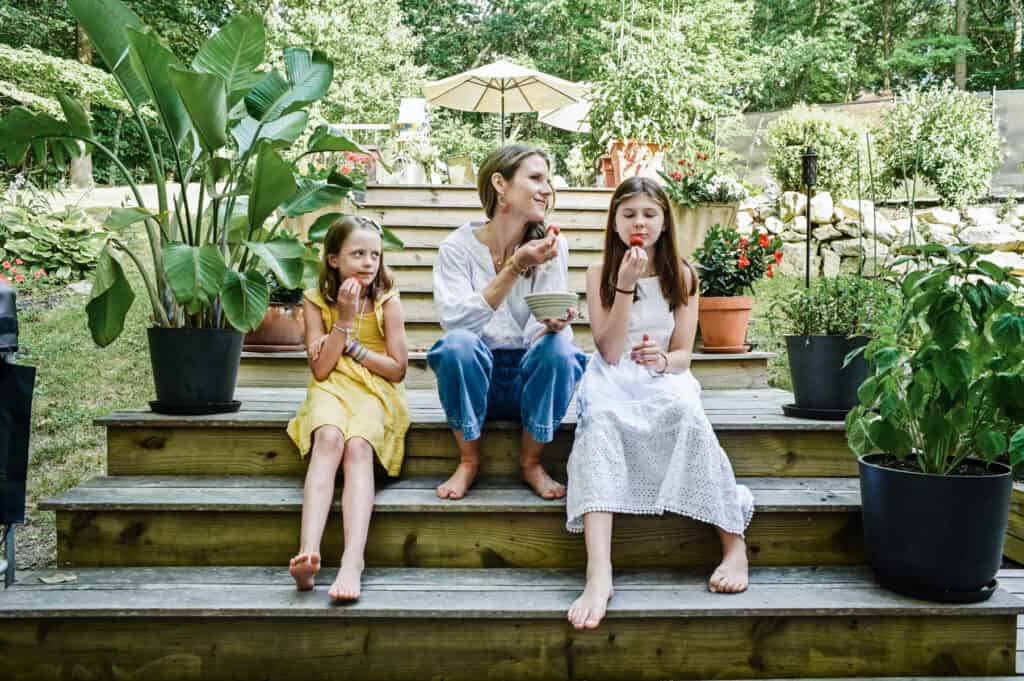 My readers are also my family. I absolutely love answering your questions, chatting with you in the comments, and seeing what you're cooking on social media (don't forget to tag me at @FromScratchFast!). You guys are the best.
I truly love my job and feel so honored to have this space to share my passion with you.
Please don't hesitate to reach out to me with your questions and comments, or just to say hi! I can't wait to create delicious food together.
xo,
Nicki | @nickisizemore | Mind, Body, Spirit, FOOD
Education
Bachelor's Degree in Anthropology (summa cum laude) - Colorado College
Associate's Degree in Culinary Arts - International Culinary Center (formerly French Culinary Institute)