The Food Processor Family Cookbook
Dust off your food processor and put it to work.  The recipes in The Food Processor Family Cookbook will encourage you to make the most of this food prep powerhouse, from first foods, to holiday fare and everything in between.
In these pages, Nicki offers 120 of her family's favorite food processor recipes, including chocolate cherry granola bars, buttermilk biscuits, marinated lamb chops with mint pesto, quinoa and white bean burgers, curried chickpea wraps, chocolate-coconut chia pudding, blueberry-almond galette, and so much more!
Buy Now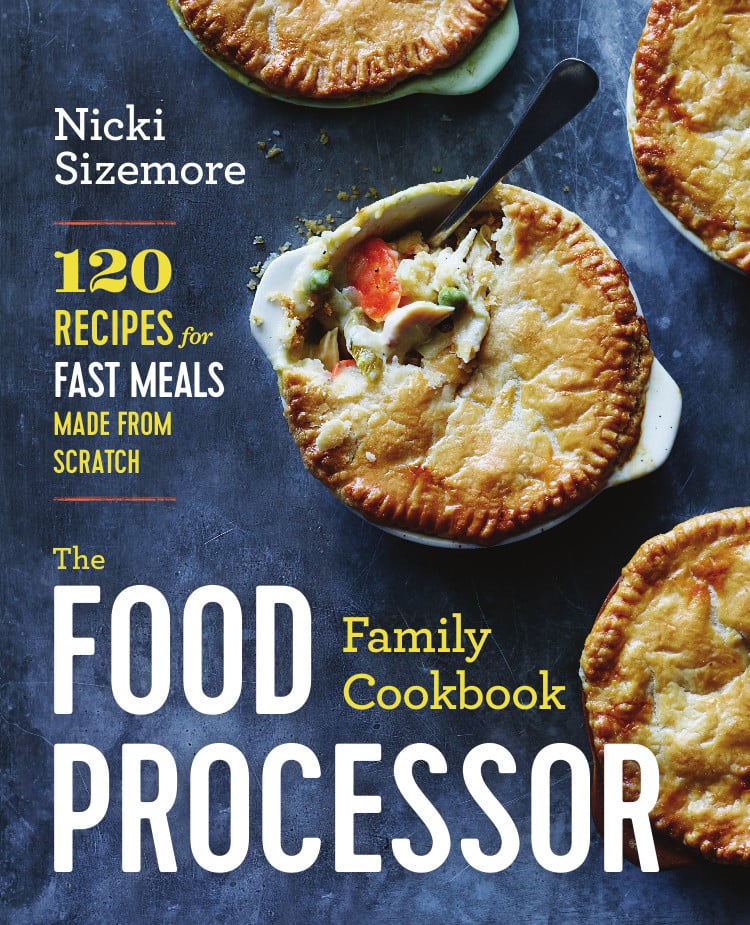 15 MEALS FROM SCRATCH IN UNDER AN HOUR
Nicki's out to help you get made-from-scratch meals on the table any night of the week!  In her FREE eBook, 15 Meals from Scratch in Under an Hour, Nicki shares fifteen of her family's favorite weeknight meals, including mouthwatering meat, fish and vegetarian dishes (all of which have a gluten-free option). These colorful and nutritious recipes are heartily approved by kids and adults alike!