Fresh Flavors for the Slow Cooker: Reinvent the Slow Cooked Meal
Fresh Flavors For The Slow Cooker features show-stopping slow cooker meals as well as accompanying sauces and side dishes. These bold yet approachable recipes are packed with flavor and texture and are perfect for easy breakfasts, weeknight dinners and special occasions. From French Toast Casserole, to Thai Vegetable & Peanut Curry, to Pork Lettuce Wraps, to Lamb Gyros with Tzatziki, Nicki's recipes are bright, fresh, and ultra satisfying. Every recipe includes "do ahead" steps as well as "slow cooker jump-starts" highlighting prep work that can be knocked out the day before. Serving up dinners from the slow cooker has never been more vibrant or delicious!
"Who knew you could make such fresh, colorful, and delicious meals in your slow cooker? Nicki did, and we should all be grateful." — Jenna Helwig, Parents magazine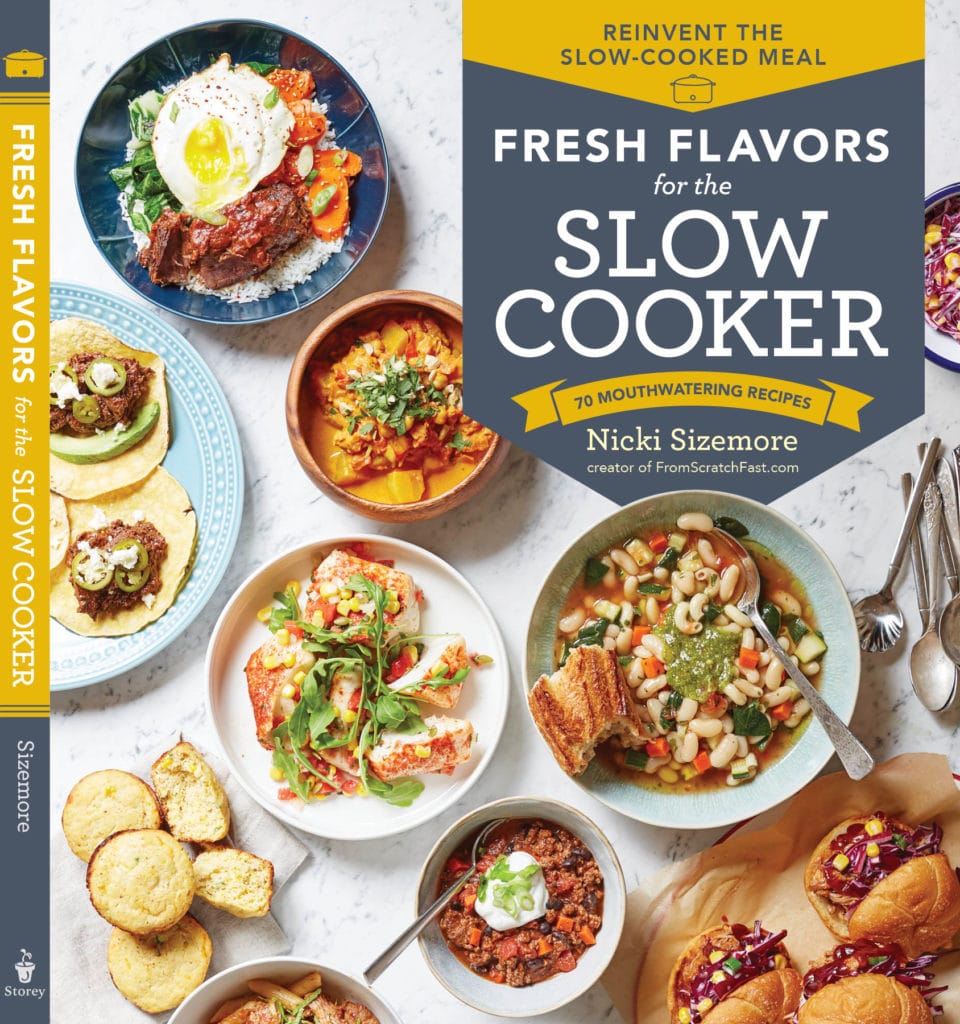 ---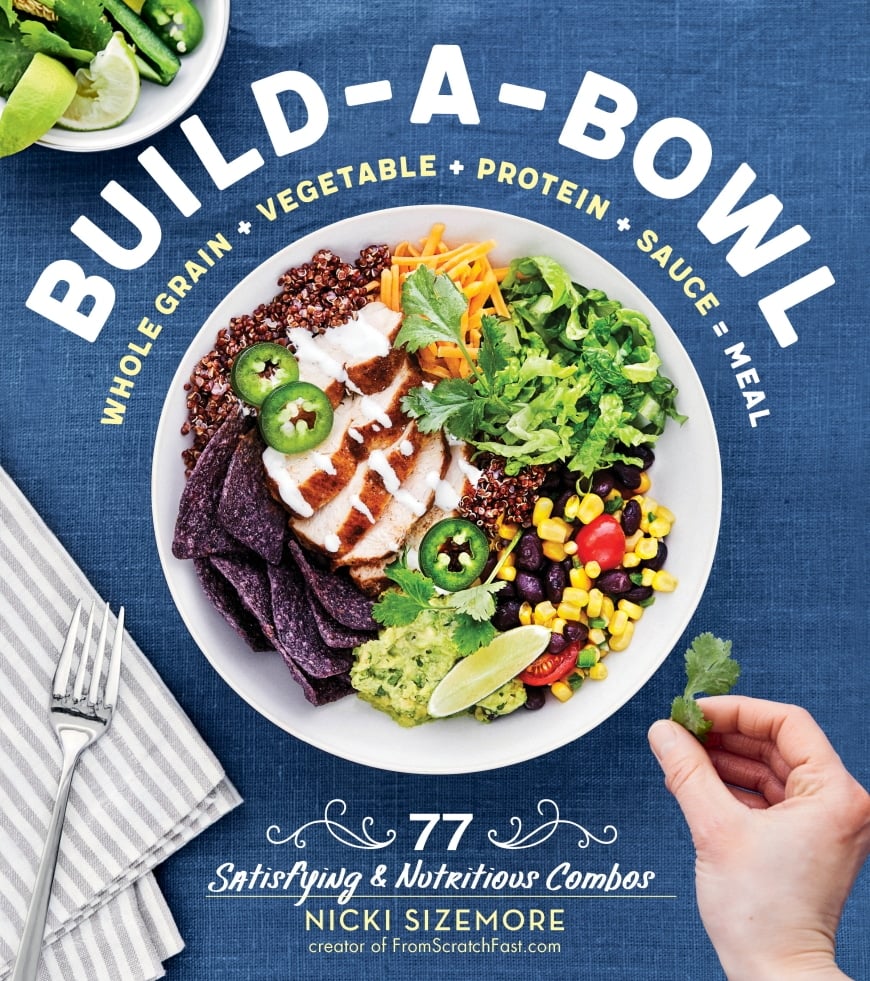 Build-a-Bowl: Whole Grain + Vegetable + Protein + Sauce = Meal
Build-a-Bowl is a fun and healthy way to put delicious food on the table any night of the week! Take a whole grain, pile on some vegetables, add a lean protein, then finish with a quick but flavorful sauce. Nicki's fuss-free formula results in flavor- and texture-packed meals that the whole family will love. The book's 77 creative and customizable combinations range from Triple Chocolate Buckwheat Breakfast Bowls, to Pork Banh Mi Bowls, to Crispy Fish Taco Bowls, to vegan-friendly Double Broccoli Power Bowls. Suitable for breakfast, lunch or dinner, these diverse, powerhouse recipes pack a nutritious punch at every meal.
"With vibrant flavor combinations that will keep you coming back for more, this is not only a collection of simple-yet-inspired and customizable one-bowl recipes, but also a smart and savvy way to approach each day in the kitchen — from breakfast to dinner." — Kathy Kingsley, Fine Cooking magazine
---
The Food Processor Family Cookbook
Dust off your food processor and put it to work. The recipes in The Food Processor Family Cookbook will encourage you to make the most of this food prep powerhouse, from first foods, to holiday fare and everything in between!
In these pages, Nicki offers 120 of her family's favorite food processor recipes, including chocolate cherry granola bars, buttermilk biscuits, marinated lamb chops with mint pesto, quinoa and white bean burgers, curried chickpea wraps, chocolate-coconut chia pudding, blueberry-almond galette, and so much more!
---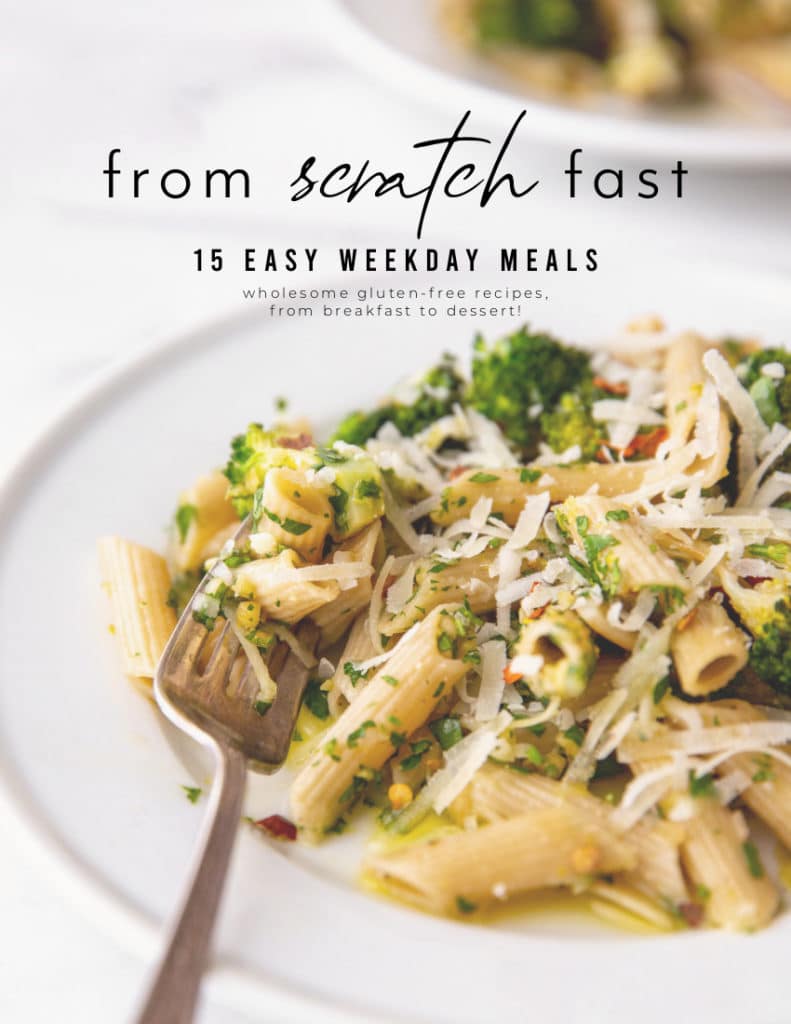 15 EASY WEEKDAY MEALS
Nicki's out to help you get made-from-scratch meals on the table any day of the week! In her FREE eBook,15 Easy Weekday Meals, Nicki shares fifteen of her family's favorite weekday meals, including mouthwatering breakfasts, lunches, dinners and even desserts (all of which are naturally gluten-free). These wholesome and flavor-packed dishes are heartily approved by kids and adults alike!