Forget the burgers and hotdogs—these 5 unique BBQ recipes will amp up your grill game this summer!
While burgers are admittedly one of my favorite foods, but there are only so many a girl can take. When I'm looking to elevate my grill game, I turn to one of these unique BBQ meals, including mouthwatering mojo-marinated grilled skirt steak tacos; a crunchy, spicy and sweet gochujang grilled pork tenderloin salad; a light and vibrant grilled chicken paillard; Tuscan-grilled steaks with an insanely addicting salsa verde; and finally, a grilled eggplant salad that will be the star of your next party. I hope you'll love them as much as I do!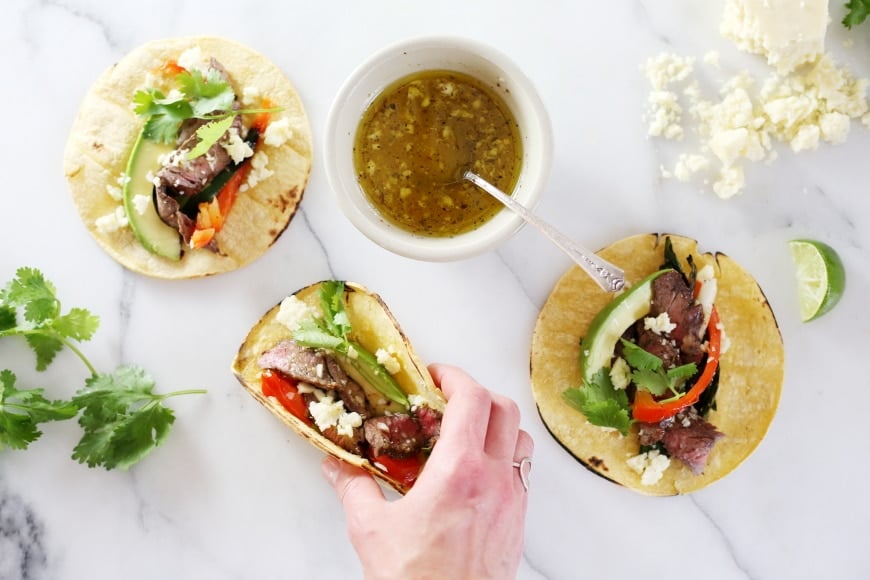 Grilled Skirt Steak with Easy Mojo Sauce
An easy mojo sauce can transform an ordinary skirt steak and simple grilled vegetables into something special. Serve the steak and veggies tucked into tacos with avocado slices, cotijo cheese and more of that mojo sauce for a unique BBQ dinner that begs to be eaten outdoors (margaritas are optional… ok, not really).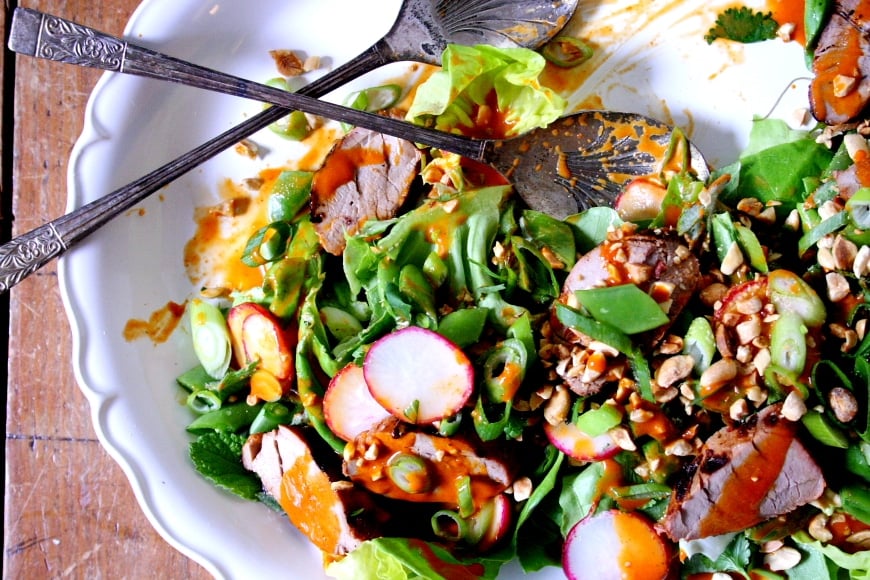 Gochujang Grilled Pork Tenderloin Salad
This is one of my favorite summer meals and will convert even the staunchest of salad skeptics! Gochujang, a Korean spice paste, adds a spicy-sweet umami punch to a salad dressing that does double duty as a marinade for pork tenderloin. The warm pork gets served over a crunchy and bright butter lettuce salad with snap peas, mint and cilantro for a salad you will crave.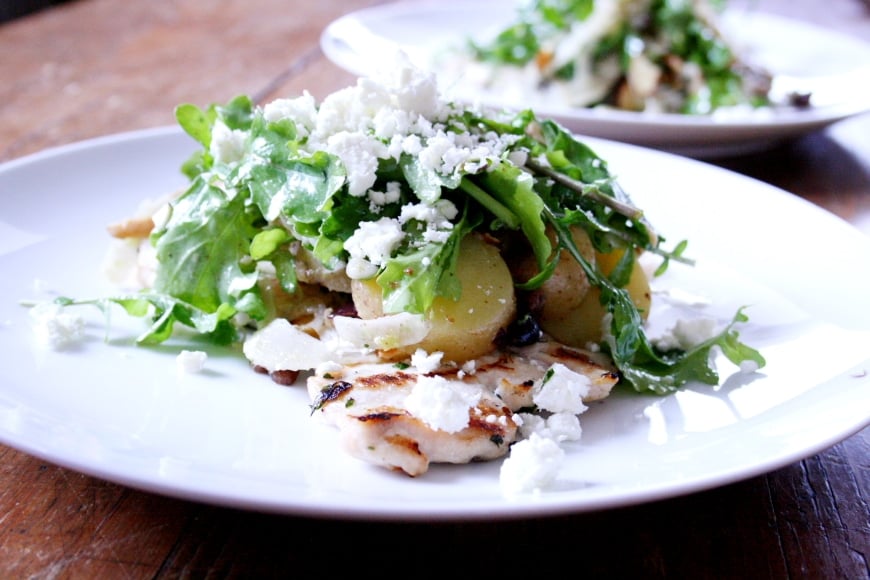 Grilled Chicken Paillard with Fennel, Arugula & Potato Salad
The secret to juicy grilled chicken breasts is to pound them thin so that they cook quickly and evenly (no dried out meat, thank you very much!). Here smoky, grilled chicken is the perfect counterpoint to a cooling fennel, arugula and potato salad with golden raisins, black olives, almonds and feta. It's got loads of flavors and texture for a dinner that's both refreshing and satisfying.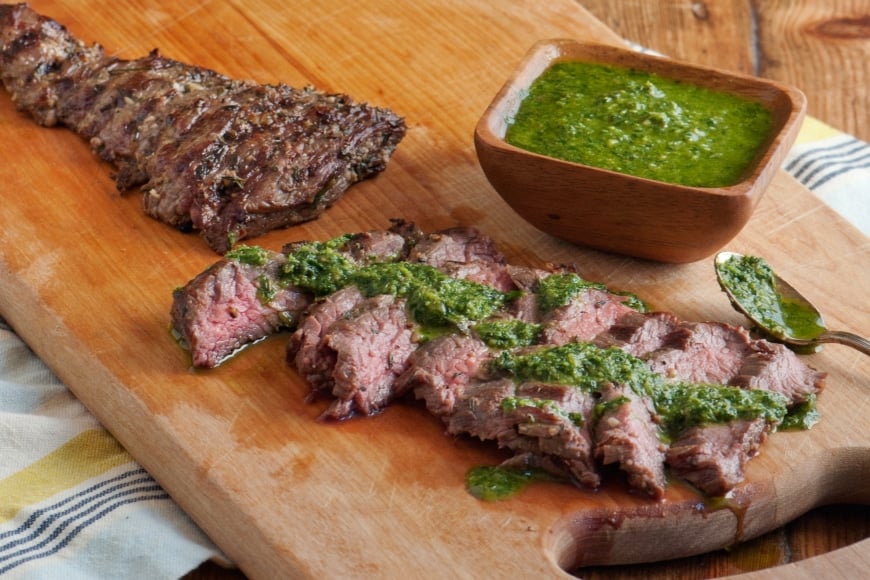 Tuscan Grilled Steaks with Salsa Verde
When I need a break from reality I make these Tuscan grilled steaks, which transport me right back to Italy. The recipe calls for skirt steak, but you could use any cut you prefer. The steaks get marinated in plenty of garlic, rosemary and thyme before hitting the grill, and are served with a verdant salsa verde sauce that I end up slathering over everything on my plate. Grill up some veggies alongside the steaks, and dinner is done.
Grilled Eggplant Salad with Fennel, Feta & Mint
This grilled eggplant salad is a delicious departure from the ordinary tomato salads of summer! Meaty slices of grilled eggplant get topped with a shaved fennel salad, crumbled feta and a spatter of fresh mint for a hearty yet light salad that's perfect over whole grains as a main course, or alongside grilled fish, meat or sausages as a side dish.
I want to know what unique dishes you're grilling up this summer!