With Mother's Day around the corner, I thought I'd share some of my favorite easy to make breakfast ideas for mom! These recipes are packed with flavor but are straightforward enough for anybody to master (meaning if you're a mom, feel free to forward this post along to your loved ones!).*As always, all of these recipes can be made gluten-free!
Carrot Cake Muffins
These nutritious carrot cake muffins taste just like carrot cake, especially when slathered with a maple cream cheese frosting. Meaning it'll feel like you're eating cupcakes for breakfast!!! The batter AND the frosting get made right in the Vitamix or food processor, so they're easy peasy.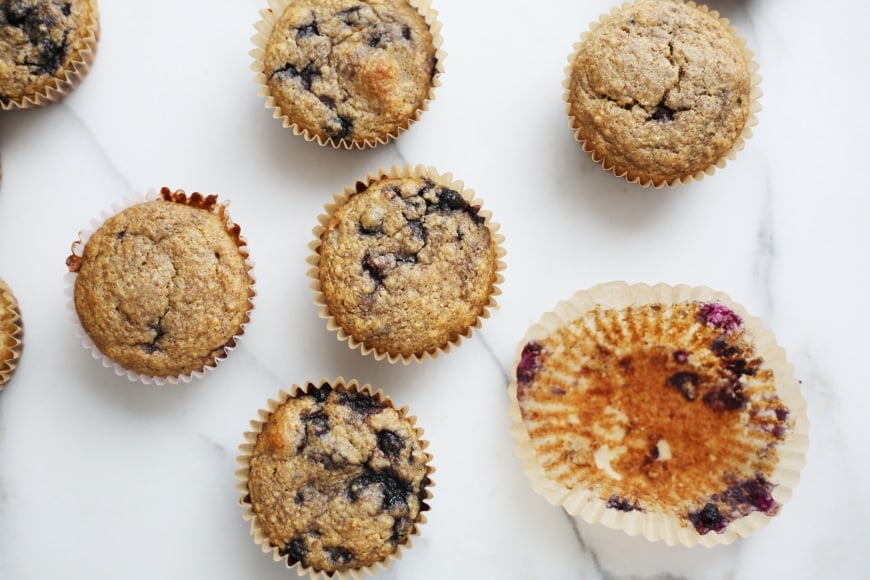 Blueberry Blender Muffins
For a simpler approach, you can't go wrong with these blueberry blender muffins, which are also whipped up in minutes in a Vitamix or blender. I prefer to eat them in bed with salted butter, fresh fruit and a cup of hot tea (ok, I've never actually eaten them in bed, but James, if you're reading, this is officially your hint).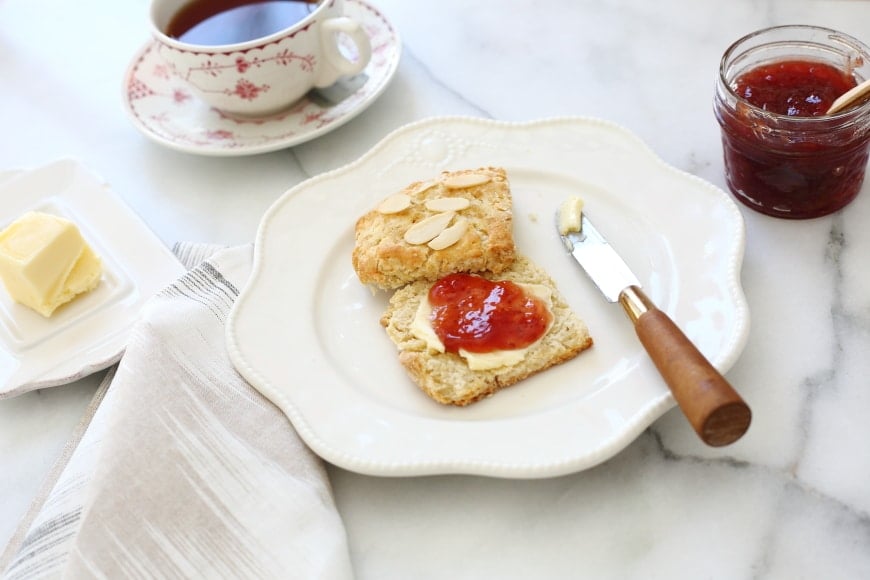 Almond Scones/Shortcakes
These tender almond scones are quite possibly the best addition to a brunch spread ever. Serve them with butter and jam OR transform them into shortcakes with berries and whipped cream. Or do both (I wouldn't complain)!
Banana Oat Blender Pancakes
Would you believe that the batter for these pancakes gets made right in the blender? Made with rolled oats and almond flour, the pancakes are hearty but light, and even pretty healthy (not that you'd know it). This is a breakfast that is sure to wow mom.
Spinach Baked Eggs
Speaking of brunch, these spinach baked eggs with prosciutto and cream are both nutritious and indulgent. Even my kids love them (which says a lot!). Best of all, the meal comes together quickly and is served straight out of the skillet. (Reminder: don't leave any dishes for mom!)
Superfood Smoothie Bowl
For a more healthy approach, nothing beats this superfood smoothie bowl, which will make you feel like you're eating ice cream for breakfast (!!), but which is packed with superfoods such as wild berries, raw cacao powder, goji berries and hemp seeds. Top it with a variety of fresh fruit, and it'll be as pretty as that bouquet of flowers you forgot to buy.
Baked Oatmeal Bars
These baked oatmeal bars are golden on the outside, soft in the middle, and irresistibly sweet. They just happen to be made without any refined sugar, eggs or dairy, but they taste so good that your mom won't care! For a fancier approach, serve the bars warm in shallow bowls with a splash of milk or cream. Mimosas are optional.
Now that we've got the menu out of the way, below are a few of my favorite foodie gift ideas for mom!
Happy Mother's Day!
Stay Connected!
I'd love to hear what you're cooking, and I'm happy to answer any questions! #FromScratchFast
Instagram: FromScratchFast
Facebook: FromScratchFast
Pinterest: FromScratchFast
YouTube: FromScratchFast
*This post contains affiliate links, which means that if you purchase a product through a link you clicked on here, I receive a portion of the sale (at no cost to you). Thank you for supporting FromScratchFast!!