Pamper mom with one of these stunning but easy Mother's Day Brunch recipes. From muffins, to scones, shortcakes, stratas and more, these are flavor-packed dishes that anybody can master, and that mom will totally adore.
Best Mother's Day Brunch Recipes
There are few things that I love more than being treated to a homemade brunch (or breakfast in bed!) on Mother's Day. These are some of my very favorite dishes, and I hope you'll love them too. Best of all, they can all be made gluten-free (but nobody will have a clue), and they're easy enough for anybody to make. Meaning, if you're a mom, go ahead and forward this post to your loved ones!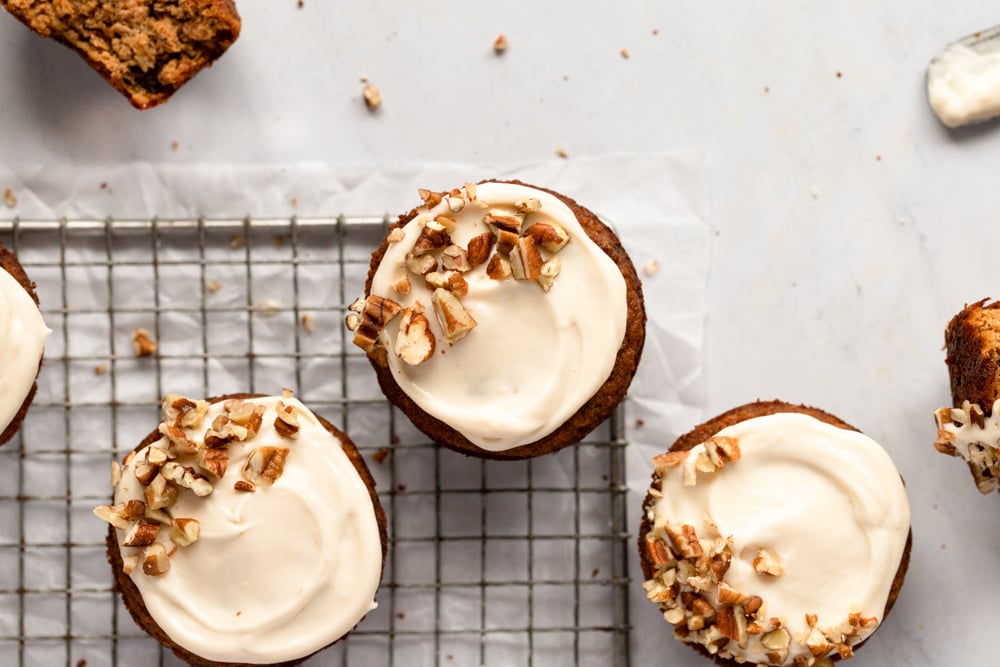 These nutritious Carrot Cake Muffins taste just like carrot cake, especially when slathered with a maple cream cheese frosting. Meaning it'll feel like you're eating cupcakes for breakfast!!! The batter AND the frosting get made right in the Vitamix or food processor, so they're easy peasy.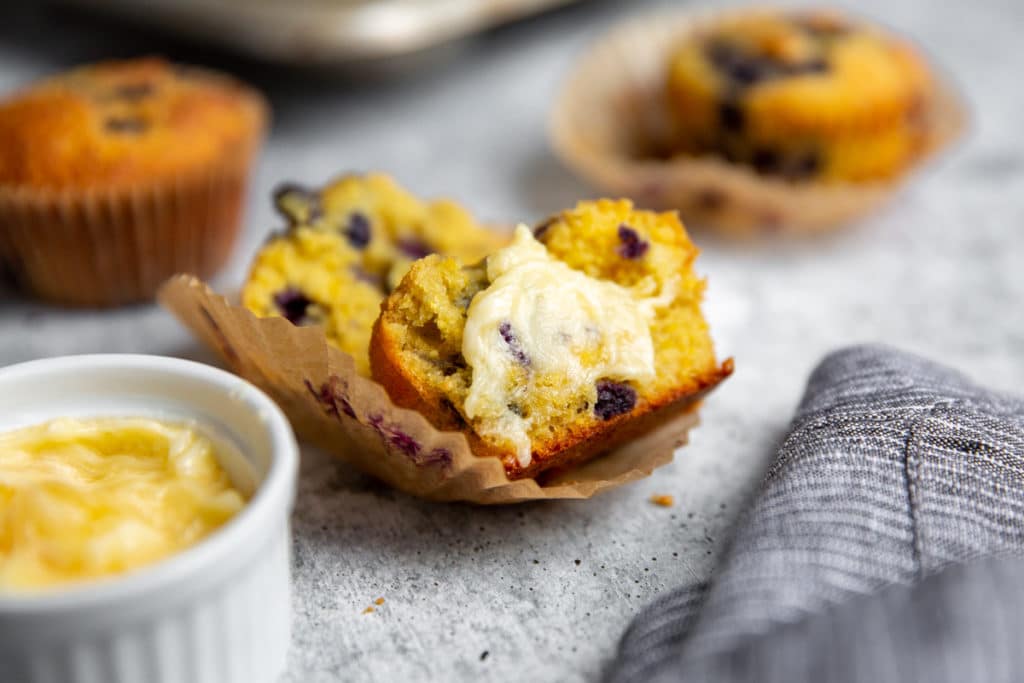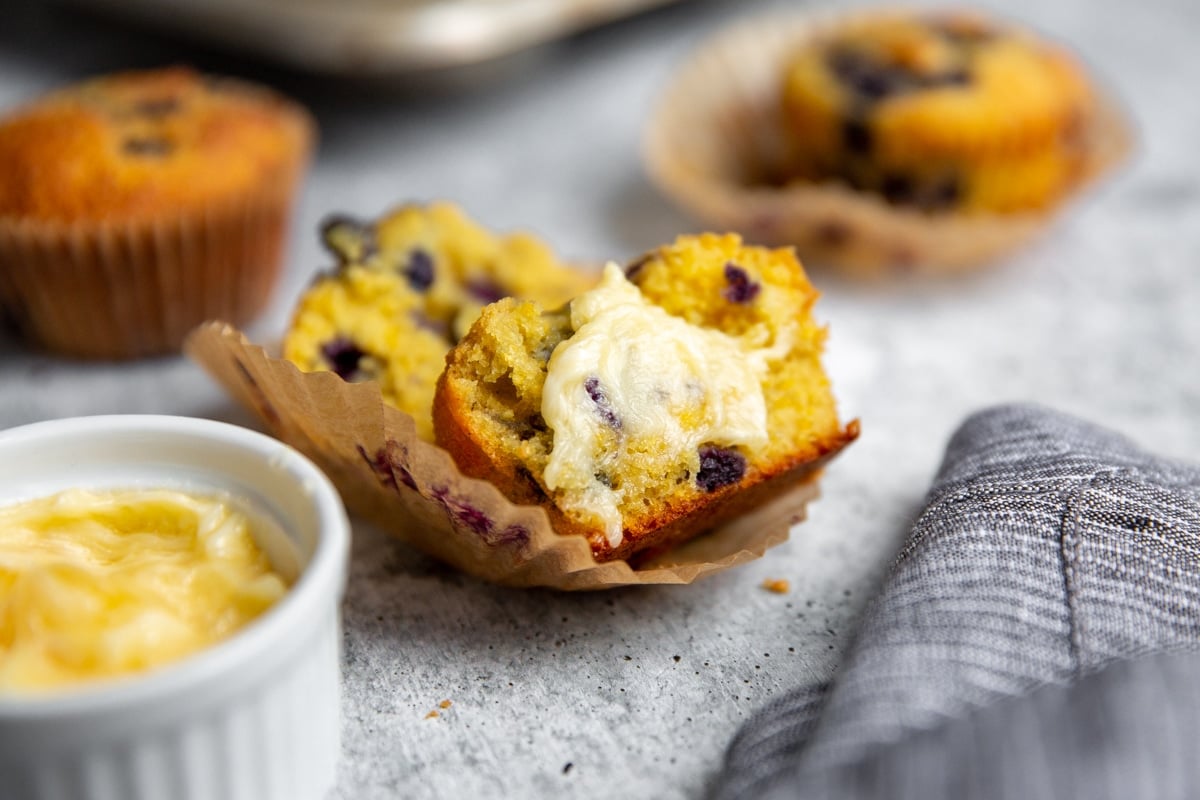 Made with just almond flour and cornmeal, these Blueberry Cornmeal Muffins are incredibly moist and tender, and they're bursting with blueberries. Best of all, the muffins are sweetened with just honey, and they take only 15 minutes to prep.
For a simpler approach, you can't go wrong with these Blueberry Blender Muffins, which are also whipped up in minutes in a Vitamix or blender. I prefer to eat them in bed with fresh fruit and a cup of hot tea (ok, I've never actually eaten them in bed, but James, if you're reading, this is officially your hint).
These easy Blueberry Scones are a total game-changer, with an ultra tender texture and a sweet almond flavor. They're studded with juicy blueberries, and an easy lemon glaze takes them over-the-top.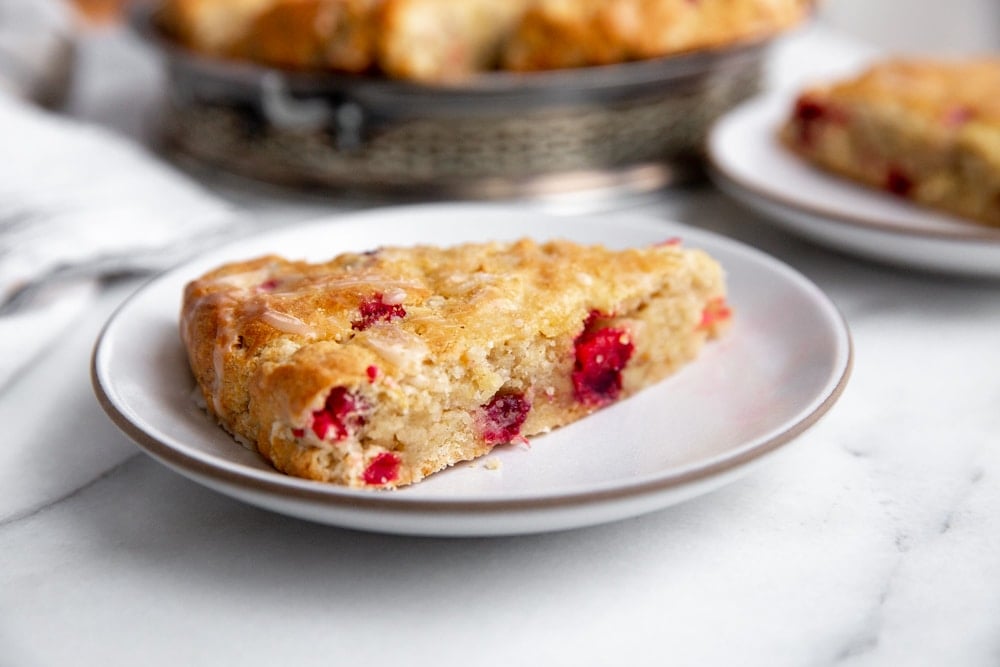 For another variation, try these Cranberry Walnut Scones. They have a hint of warmth from cinnamon, a pop of brightness from fresh or frozen cranberries, and nutty crunch from walnuts. They're topped with a crunchy orange glaze.

These tender Almond Shortcakes are quite possibly the best addition to a brunch spread ever. Serve them with butter and jam OR transform them into shortcakes with berries and whipped cream. Or do both (I wouldn't complain)!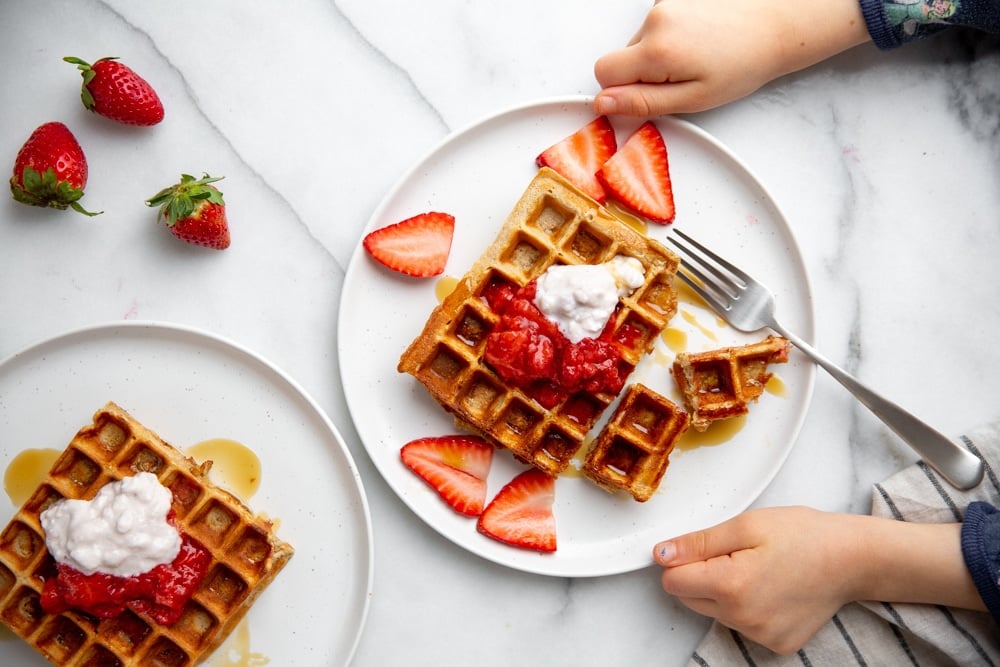 Crispy on the outside, and light and fluffy in the middle, these Strawberry Oat Waffles are totally irresistible. The easy batter (made with just oats, eggs and cottage cheese) is flavored with strawberry jam and freeze-dried strawberries for a fabulous flavor.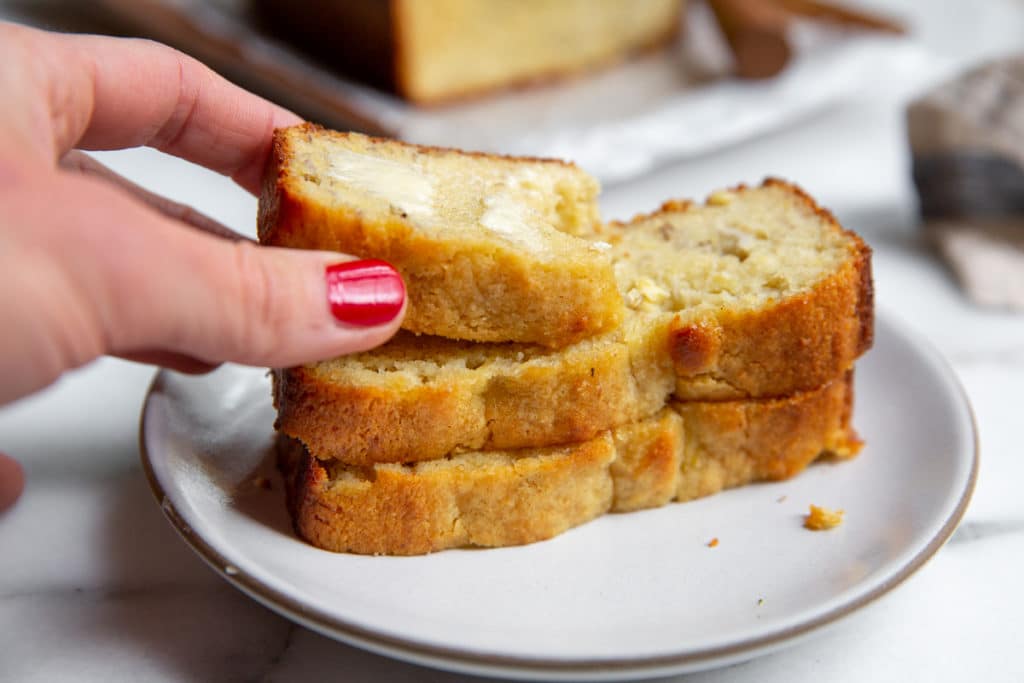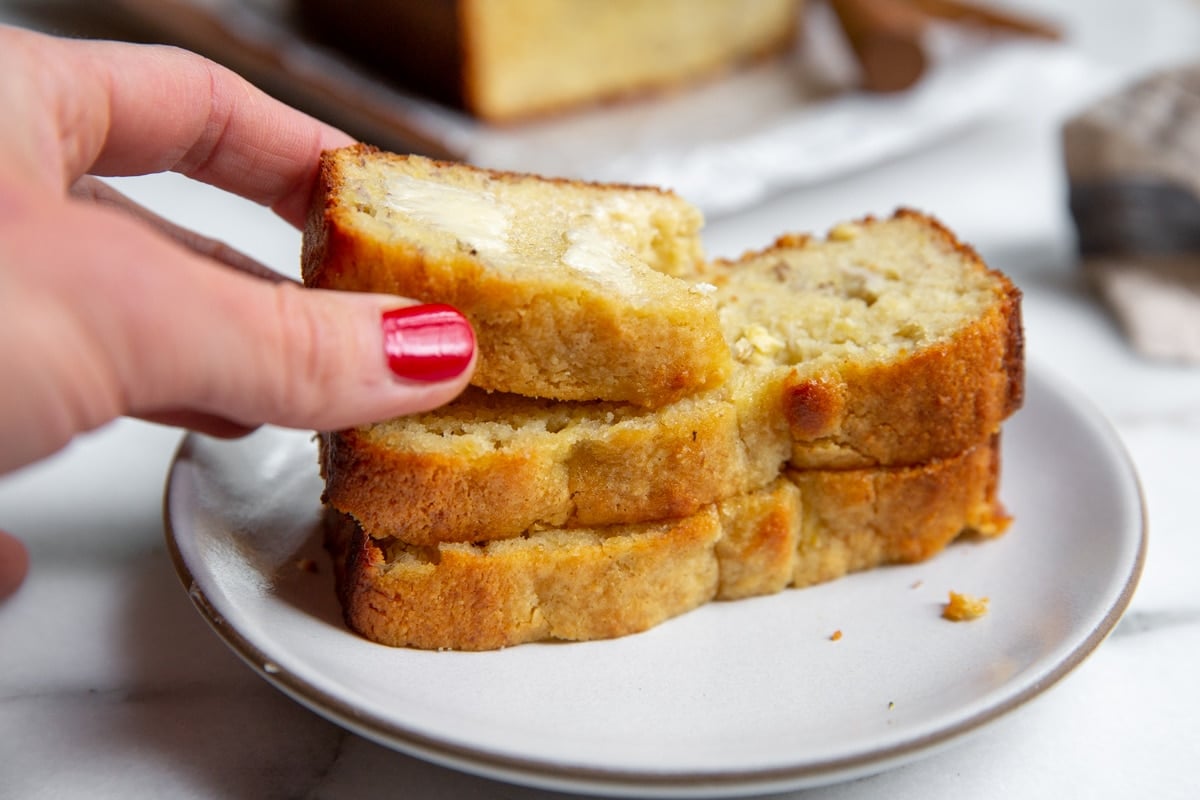 This is the easiest Banana Bread ever, and nobody will know that it's naturally sweetened and paleo! The batter gets made in one bowl with a spoon, making it perfect for little helpers.
This not-too-sweet Blueberry Yogurt Cake is fluffy and tender, with a super moist texture. A hint of cinnamon provides warmth while lemon zest brightens everything up. It's the perfect breakfast cake or sweet treat to end a Mother's Day brunch.

Would you believe that the batter for these Banana Oat Pancakes gets made right in the blender? Made with rolled oats and almond flour, the pancakes are hearty but light. This is a breakfast that is sure to wow mom.
Add some sophistication to your spread with these make-ahead French Crepes. You can top them with any fillings you like, from jam and fruit, to melted chocolate or nutella, to ham and cheese, to eggs and bacon!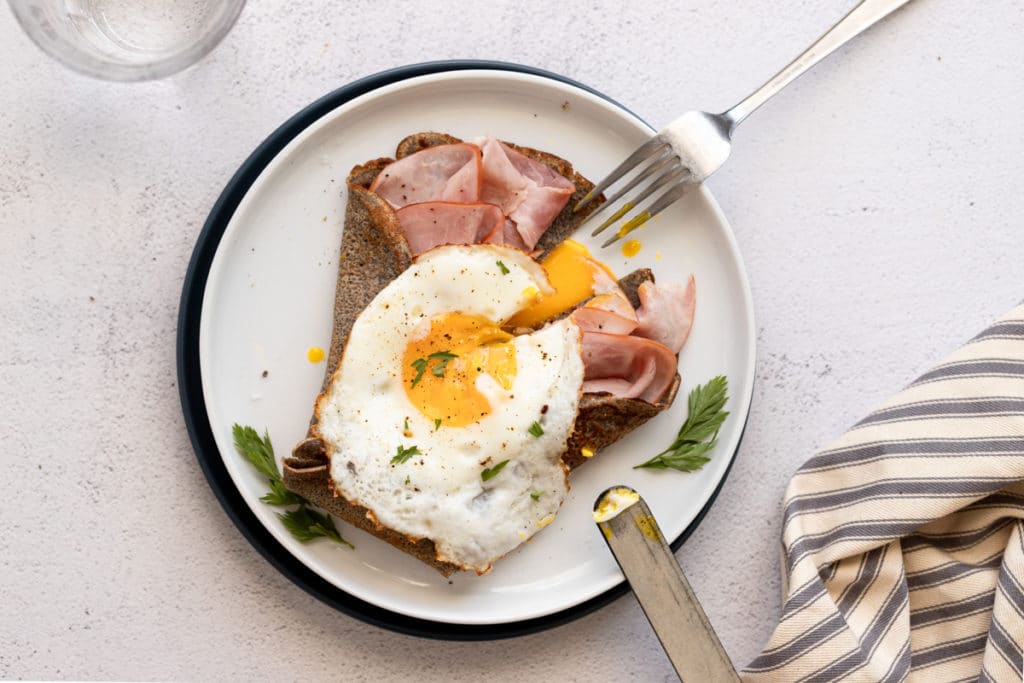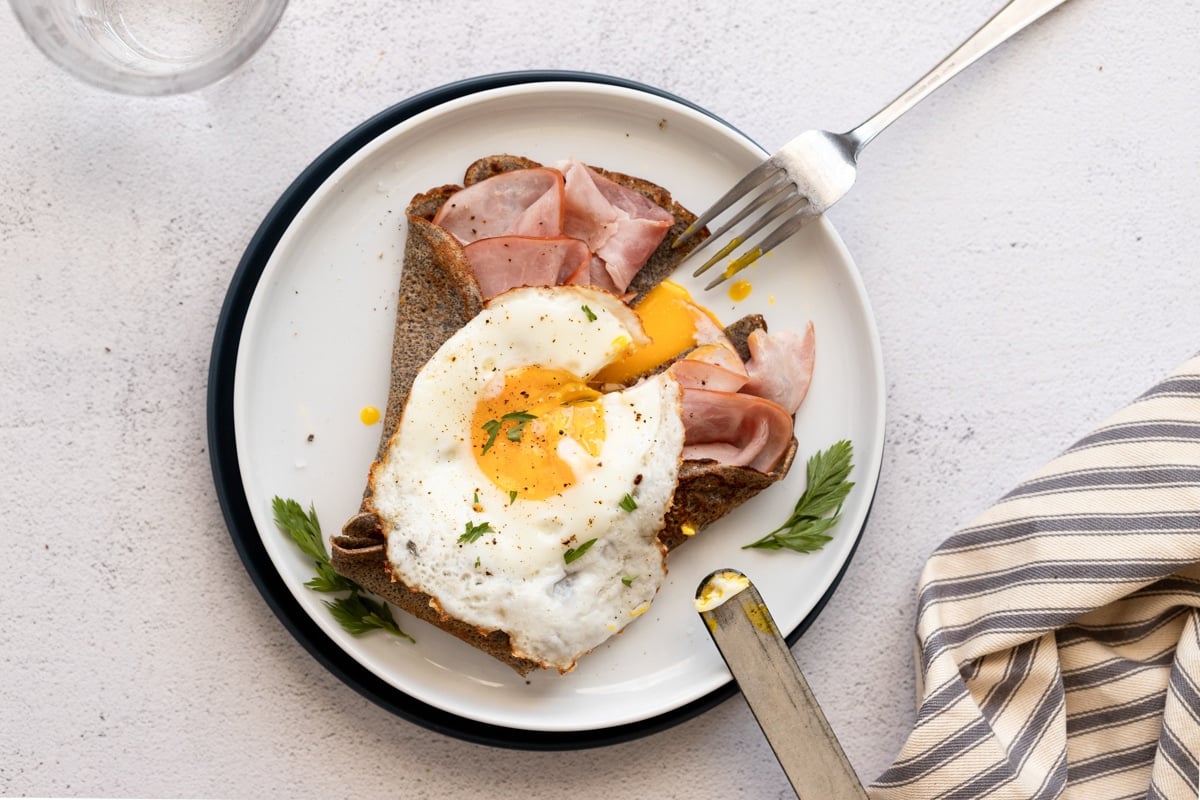 For a more savory approach, try these Buckwheat Crepes. They have a delicious nutty flavor that pairs perfectly with ham, cheese, eggs, and/or sautéed spinach. Throw a fried egg on top for a croque madame-like treat.

These Spinach Baked Eggs with prosciutto and cream are both nutritious and indulgent. Even my kids love them (which says a lot!). Best of all, the meal comes together quickly and is served straight out of the skillet. (Reminder: don't leave any dishes for mom!)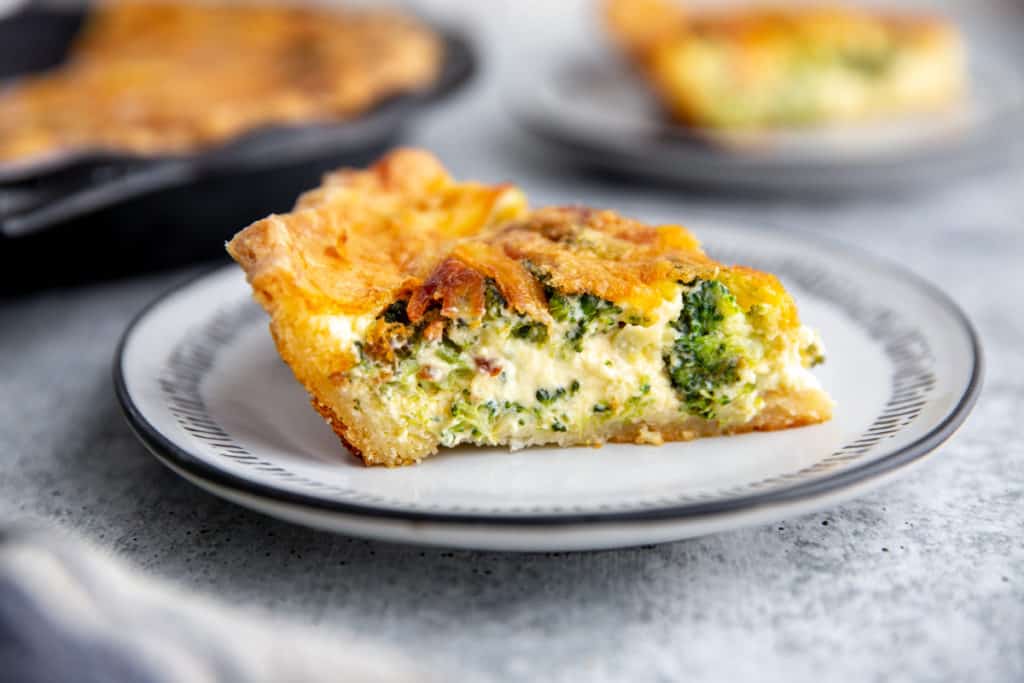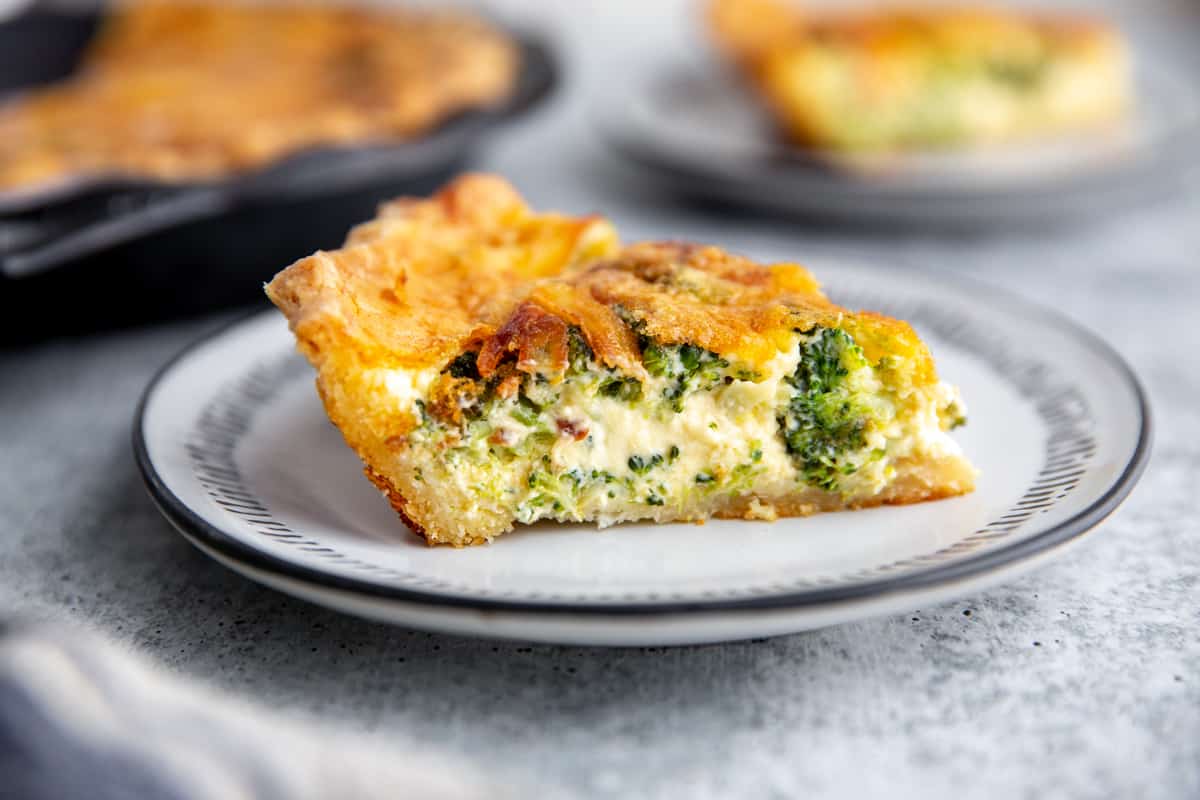 For a show-stopping centerpiece to Mother's Day brunch, you have to try this Broccoli Quiche. It features a flaky, buttery crust, a silky egg custard and pockets of savory broccoli. It gets even better with time, so go ahead and make it the day before.
For a lighter main dish, try this Vegetable Strata, which gets creaminess from cottage cheese instead of heavy cream. The savory strata incorporates leeks and spinach, but you can customize it according to whatever you have on hand!
I hope you enjoy these Mother's Day brunch recipes. Let me know what you're making in the comments below. Happy Mother's Day!
Stay connected!
I'd love to answer any of your questions and see what you're cooking!! Don't forget to rate this recipe and leave a comment below. Follow along on Instagram, Facebook, YouTube & Pinterest, and be sure to tag @fromscratchfast so that I can share your creations!