Gluten free Christmas Desserts
These mouthwatering gluten free Christmas desserts will appeal to all eaters at the table! From classic cakes, to buttery pies, to show-stopping tarts, cookies and more, these gluten free holiday desserts are the perfect finale to any special occasion feast. Anybody can master these easy recipes, and all of them can be made ahead!
GLUTEN FREE CAKES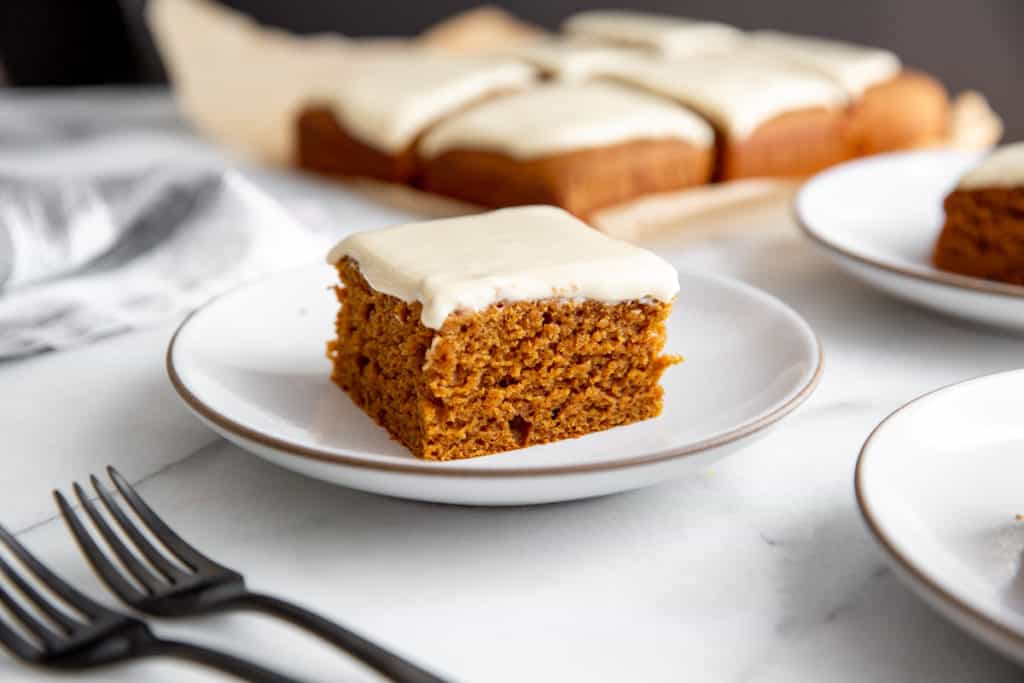 It wouldn't be the holidays without a batch of this moist and tender gingerbread cake. The cake is fragrant with cinnamon and molasses, with a kick from fresh ginger. An easy maple cream cheese frosting takes it over the top (it's so good). Scroll down to see how you can transform the cake into a trifle!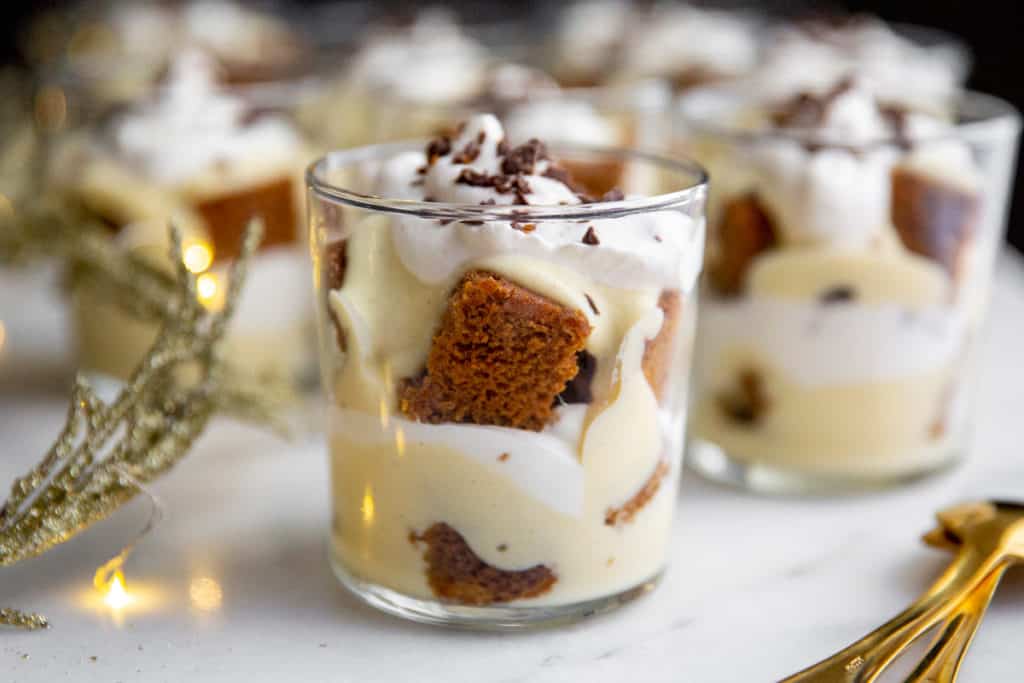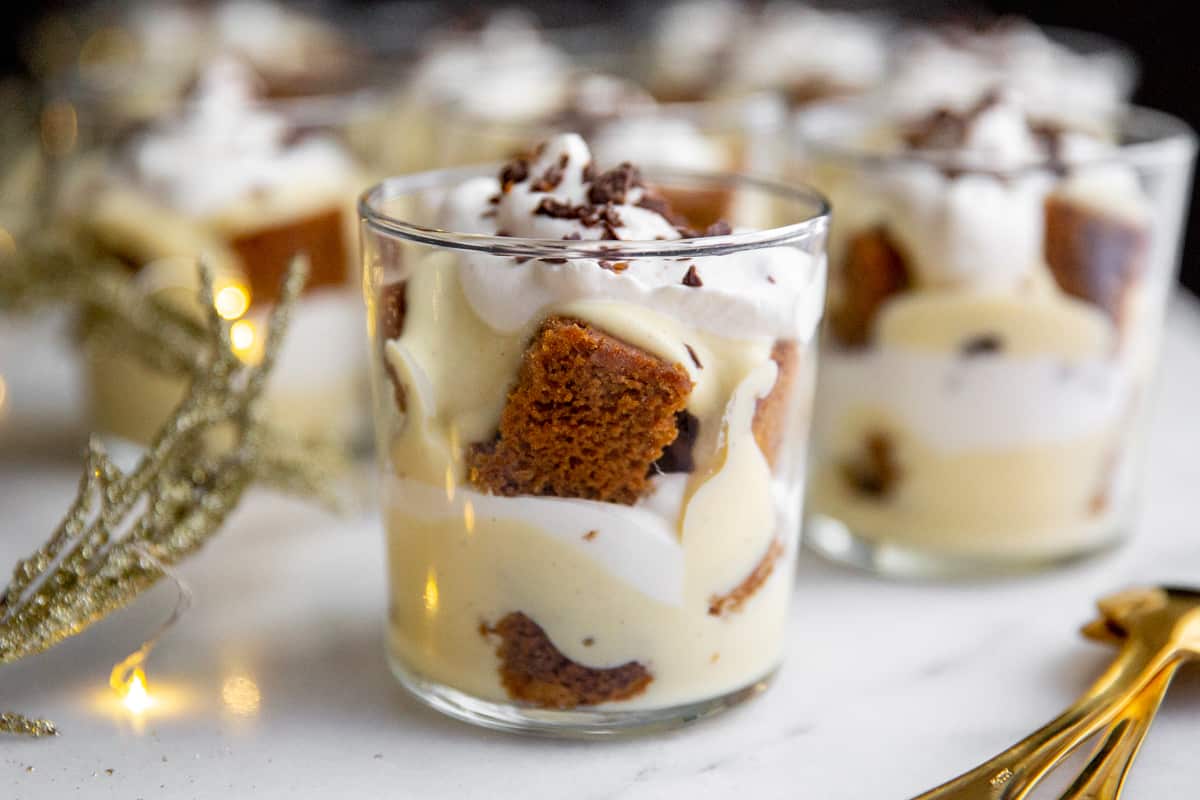 Transform the gingerbread cake into this stunning trifle, featuring homemade vanilla pudding, chopped English toffee and whipped cream. It's a festive holiday dessert that's sure to steal the show!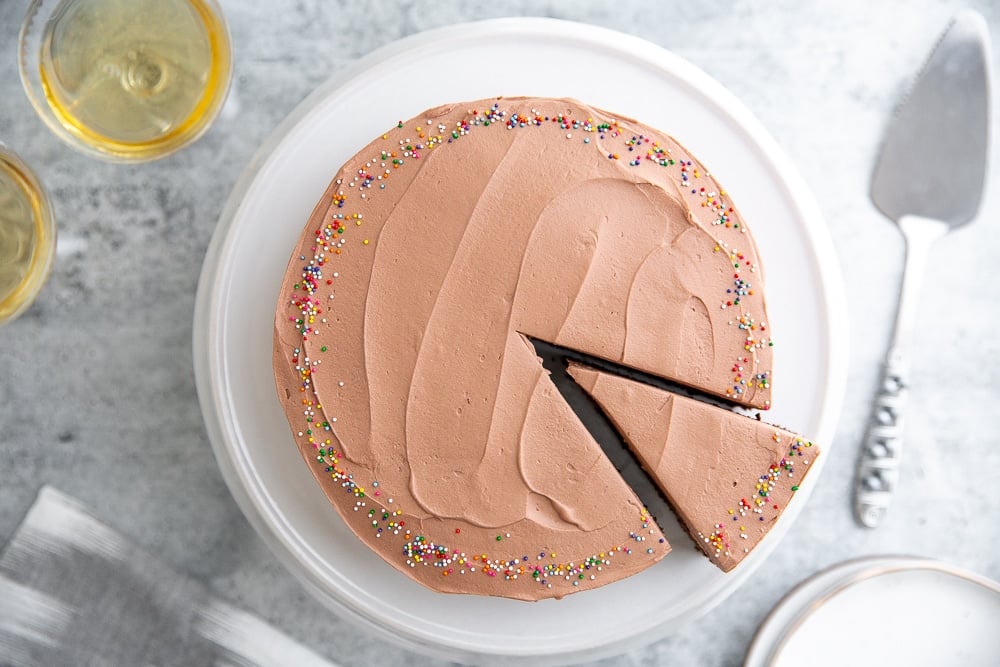 This is the ULTIMATE chocolate cake, and you'd never know it's made with quinoa instead of flour! The quinoa gives the cake a tender, luscious texture, and you can't taste it at all. It gets topped with a simple but irresistible cocoa whipped cream frosting (that might just ruin you for all other frostings).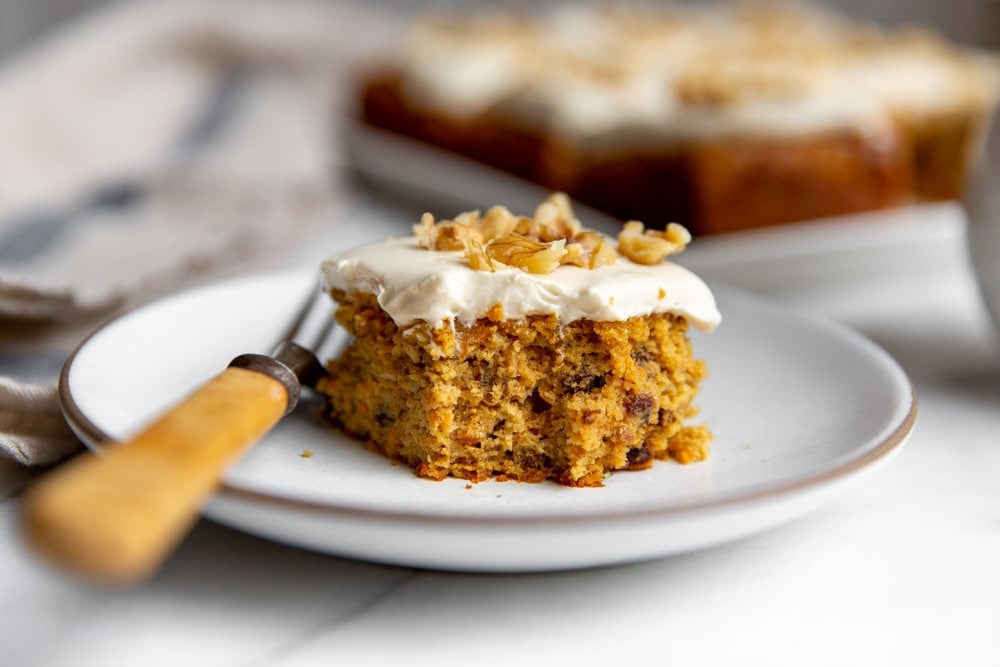 For a lightened up take on a classic, you have to try this healthy carrot cake. It has a rich, classic flavor, but it just happens to be gluten free and naturally sweetened. Best of all, the cake batter gets whipped together in a Vitamix blender or food processor (meaning no shredding of carrots!).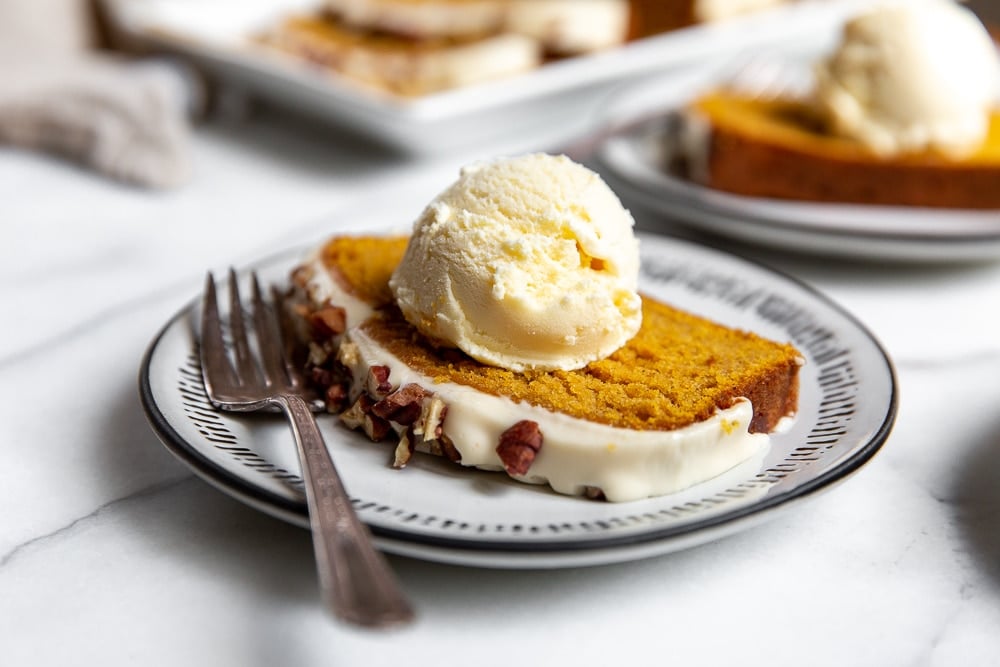 This tender pumpkin pound cake has a rich pumpkin spice flavor and a creamy bourbon cream cheese glaze (drool!). You can make the cake weeks ahead and freeze it then glaze it before serving. You can also make mini pound cakes, which are perfect for holiday and hostess gifts.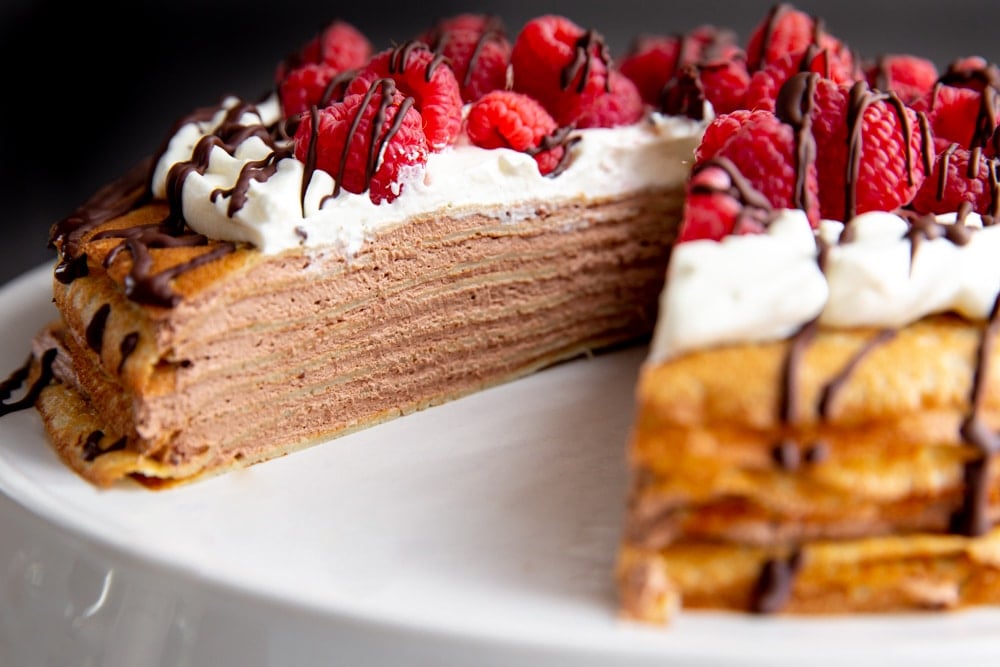 For a show-stopping dessert that can be made ahead, look no further than this chocolate crepe cake. Tender gluten free crepes are layered with chocolate whipped cream and are topped off with vanilla whipped cream, fresh berries and a drizzle of dark chocolate.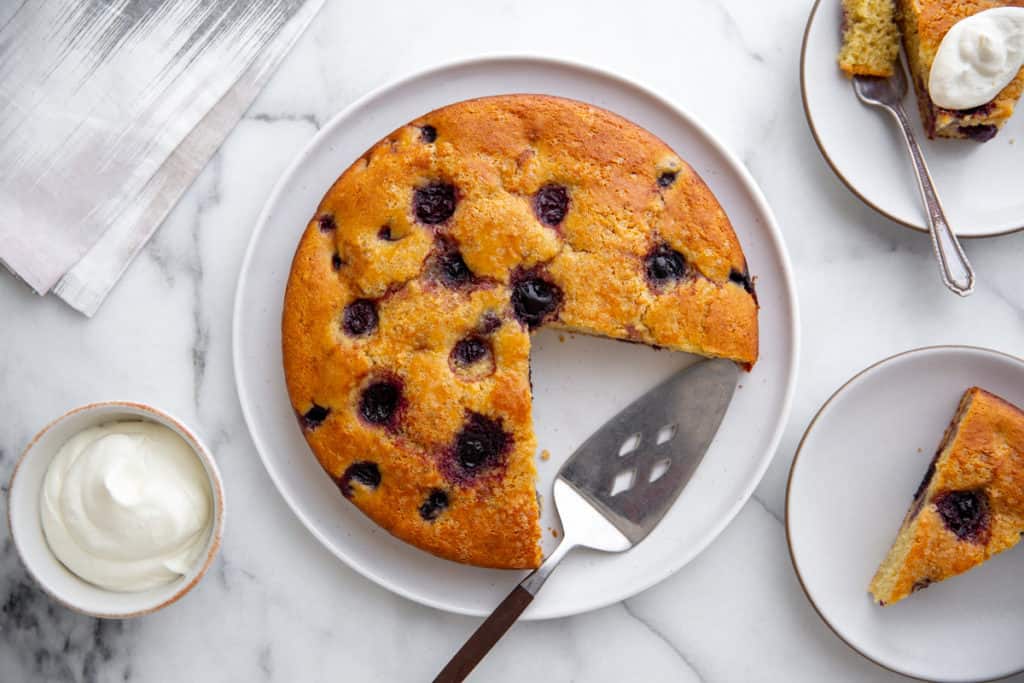 This cherry ricotta cake is ultra moist and tender with an irresistible almond flavor. It's a cinch to make using frozen, pitted cherries. You can take it over the top with a dollop of whipped cream or a scoop of ice cream, or you can serve it for brunch!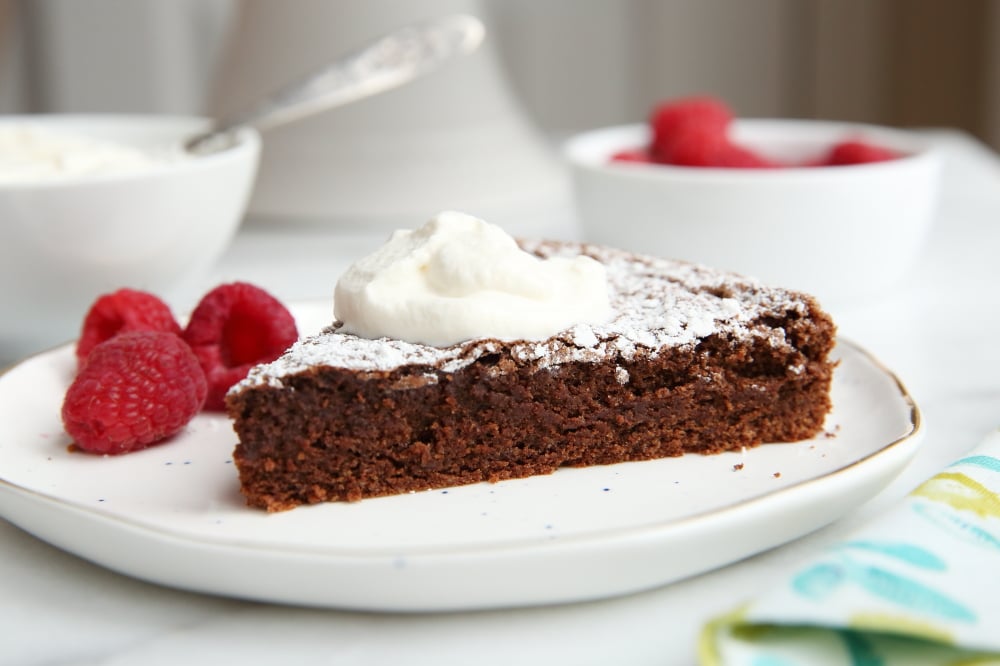 If chocolate is your thing, then this easy, one-bowl chocolate almond cake is for you. It's a cinch to make, and it can be dressed up with whipped cream and berries for a beautiful finale to a Christmas dinner.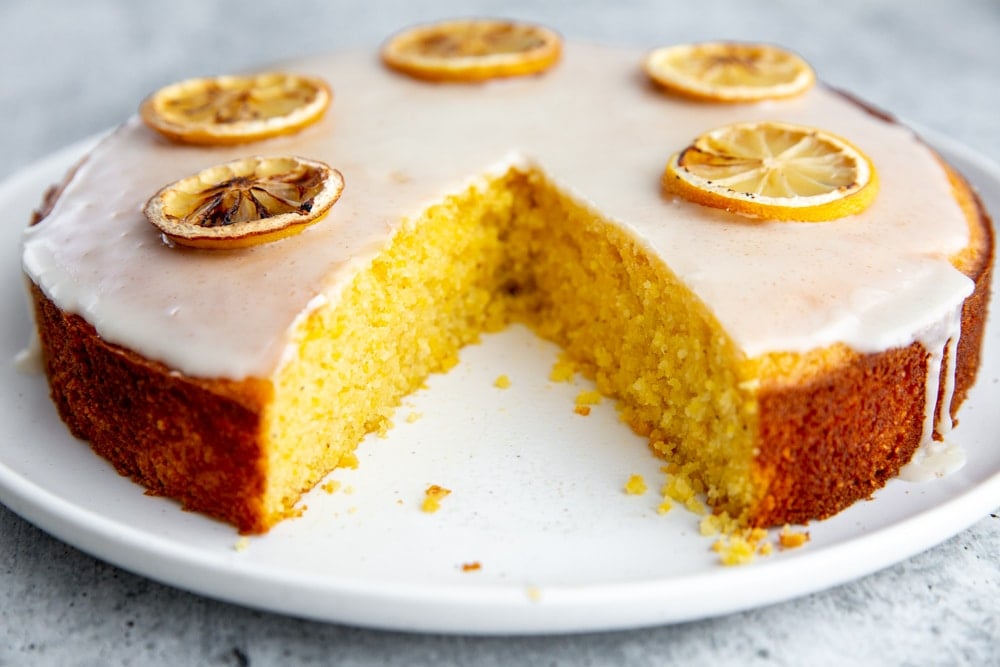 For a bright finish to a holiday feast, try this lemon olive oil cake. The easy cake gets a triple dose of lemon flavor from lemon zest, lemon juice and a 2-ingredient lemon glaze (oh swoon). It gets even better with time, so go ahead and make it a day or two before serving.
STUNNING GLUTEN FREE PIES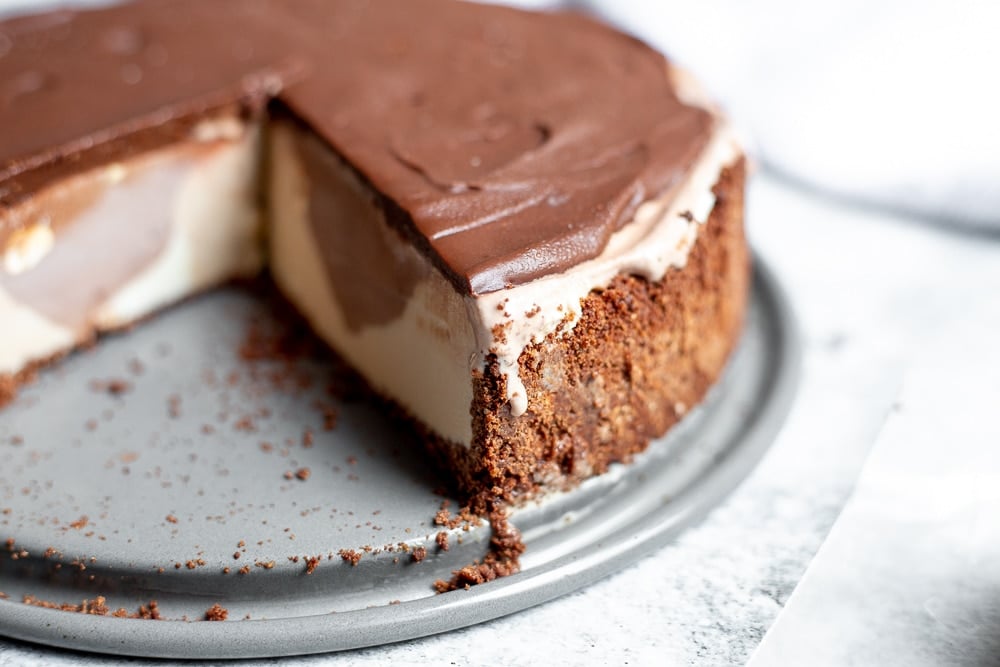 If there is a better crowd pleaser than this customizable ice cream pie, I've yet to taste it. A quick chocolate cookie crust gets layered with a tapestry of different ice creams - I love peppermint, vanilla and chocolate for the holidays. A thick layer of soft fudge tops it off.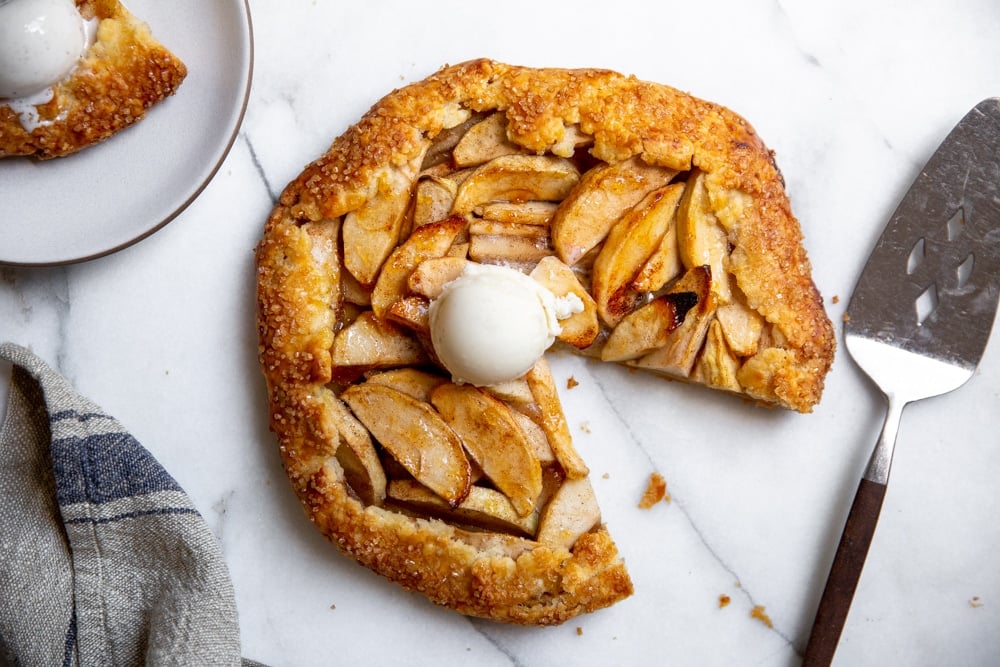 This apple galette is far easier to make than a classic pie but even more delicious. A buttery gluten free pie crust is wrapped around spiced apples, and the galette is baked until the apples are tender and the crust is crisp and flaky.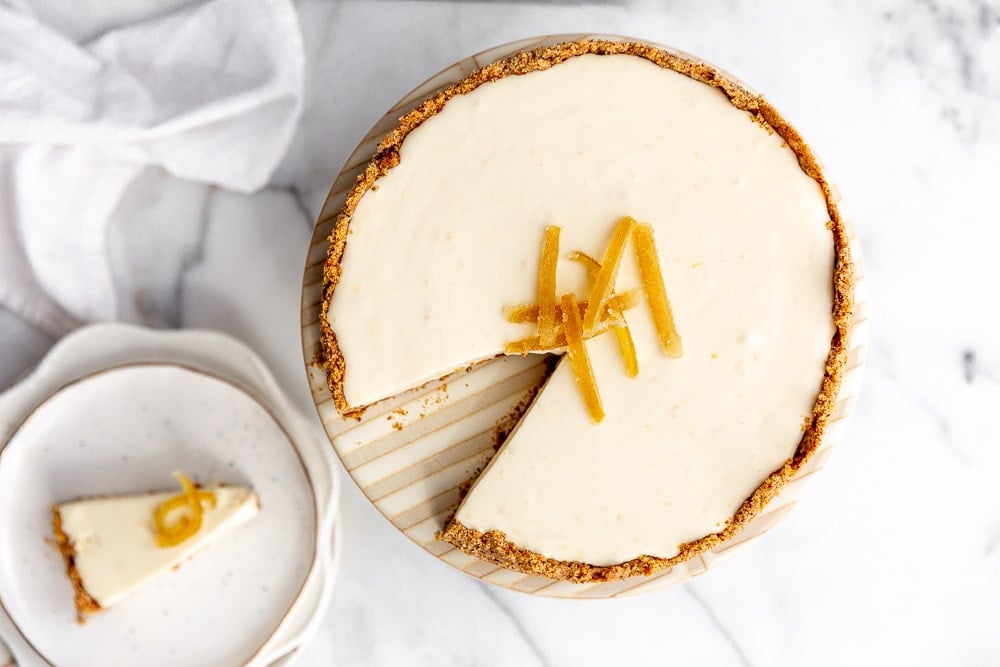 For a lighter finale, this no-bake creamy lemon pie is practically ethereal. A simple press-in gluten free almond crust holds a silky lemon filling that contains only four ingredients! It's a heavenly way to finish off a big feast.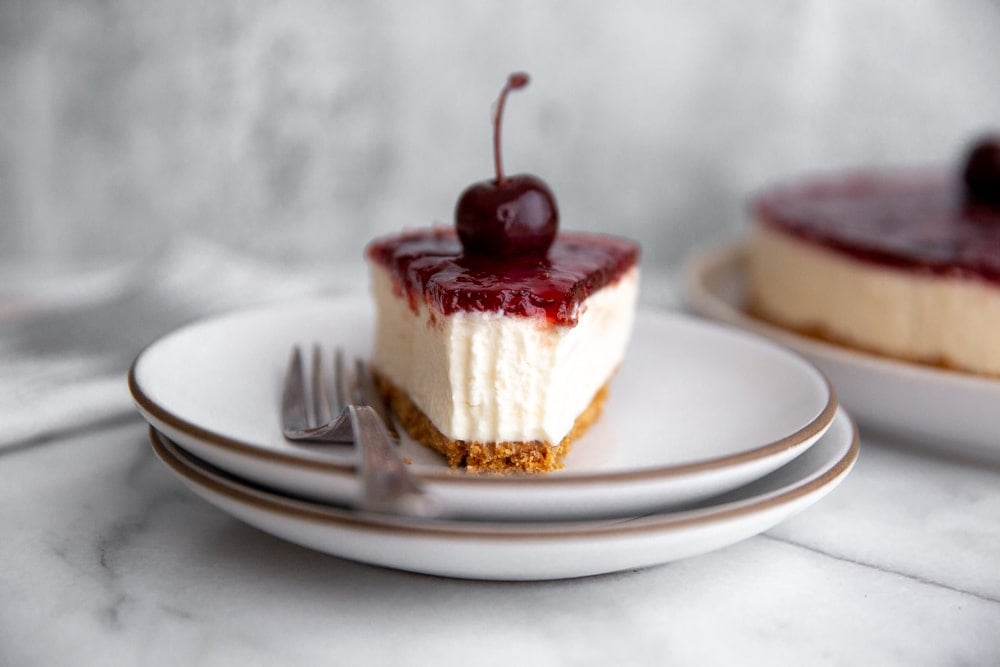 With a press-in biscotti crust, a creamy no-bake filling, and a sweet cherry jam topping, this no-bake mascarpone cheesecake is a cinch to make but seriously stunning. Best of all, the cake is frozen instead of baked, and it can be completely made ahead.
CUSTARDS & FRUIT DESSERTS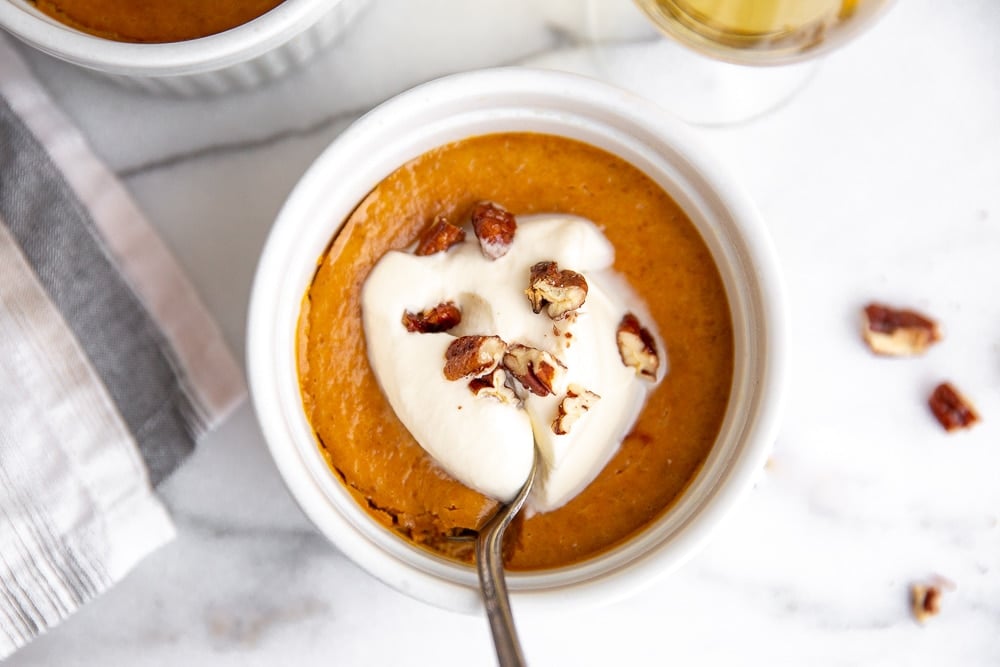 These individual crustless pumpkin pie custards might just revolutionize your holiday table! They have an incredible texture and flavor, and they're far easier to make than pie (I promise you won't miss the crust).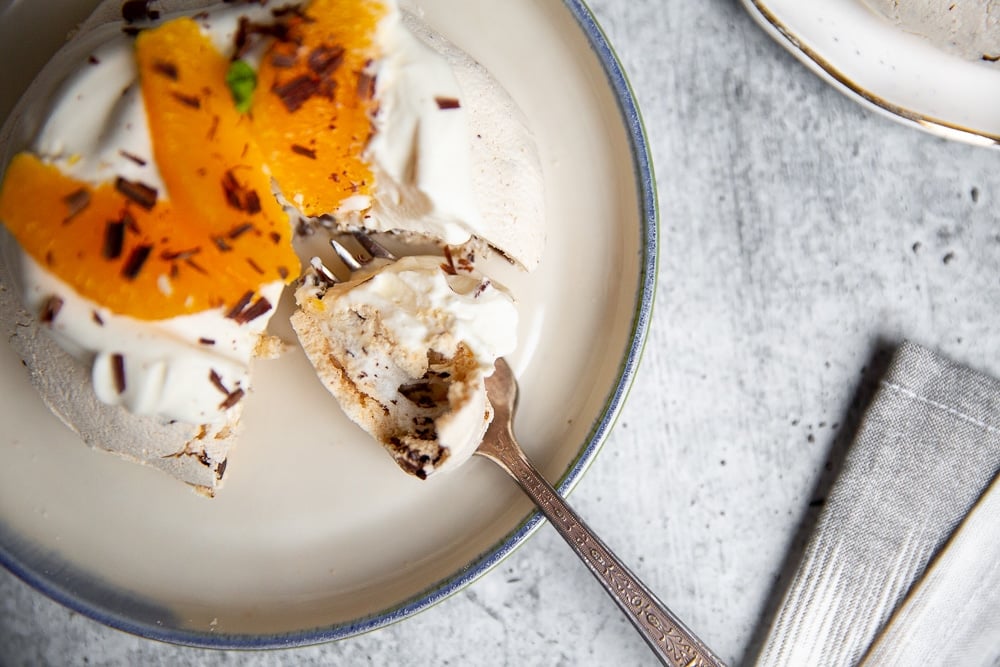 These mini pavlovas with dark chocolate feature a crispy, chocolate-studded meringue base, billows of whipped cream and juicy fresh fruit. You can make mini pavlovas or one large one, and you can use any fruit you like (orange and grapefruit segments are beautiful for Christmas).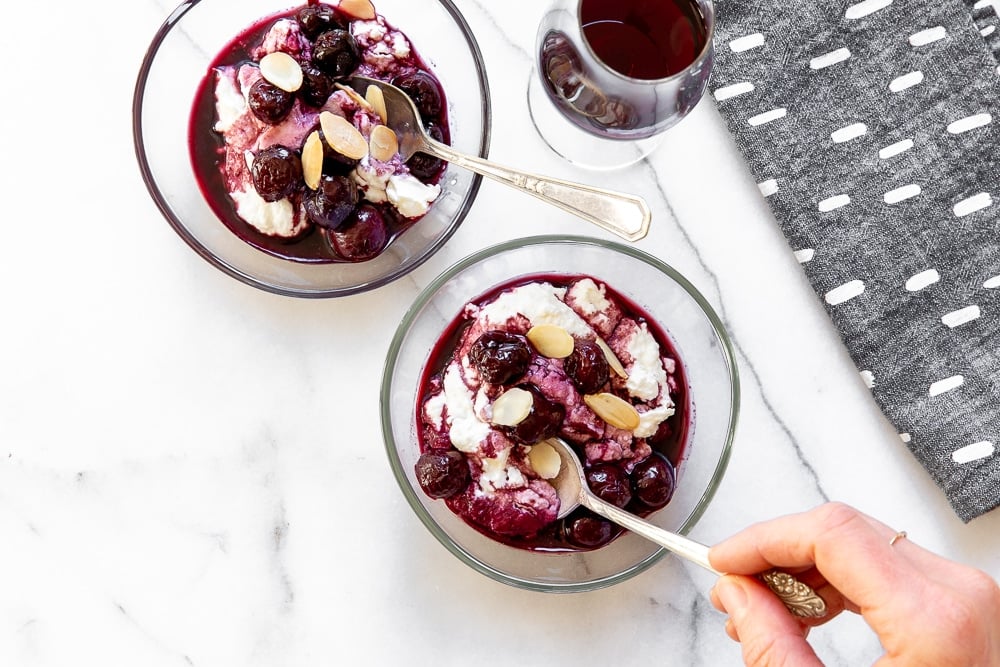 For a festive but easy gluten free holiday dessert that tastes like Christmas, you've got to try these cherries in port over whipped ricotta. Frozen cherries are infused with port and vanilla then are served over sweet ricotta (it tastes just like cheesecake!).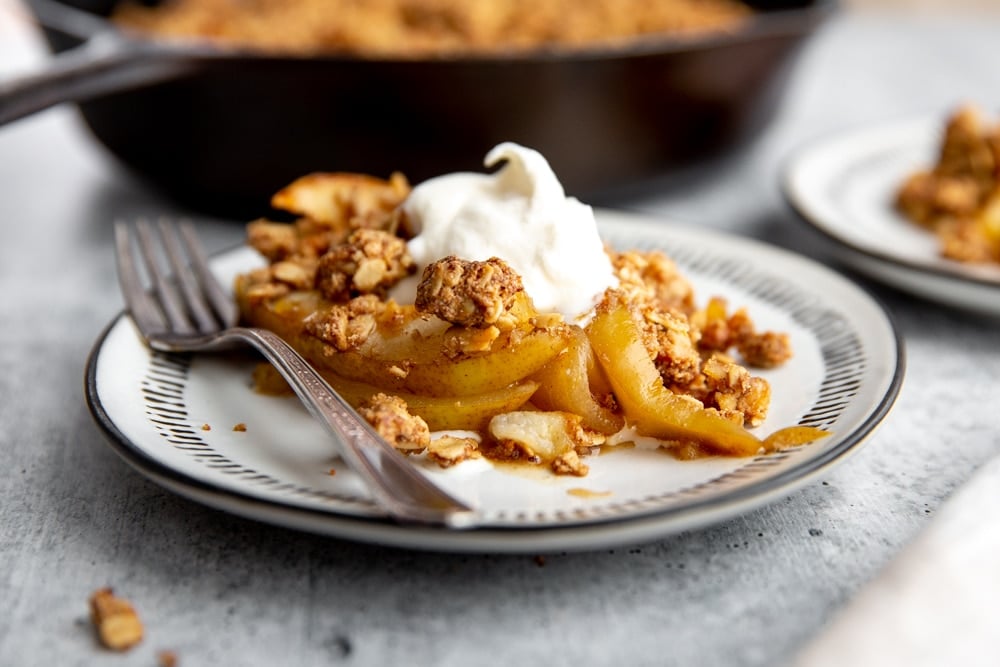 With warm spiced pears and a buttery oat and nut topping, this pear crumble is perfect for the season. A touch of candied ginger brightens up the flavors, and a dollop of a whipped cream or a scoop of ice cream lends cool contrast.
These individual lemon pudding cakes have a fluffy, cake-like layer on top and a silky lemon pudding on the bottom. A dollop of whipped cream dresses things up and ties everything together.
This easy-to-make, naturally sweetened apple crisp is completely irresistible! It has about half the amount of butter and sugar as traditional versions, but you'd never know it.
GLUTEN FREE COOKIES & TREATS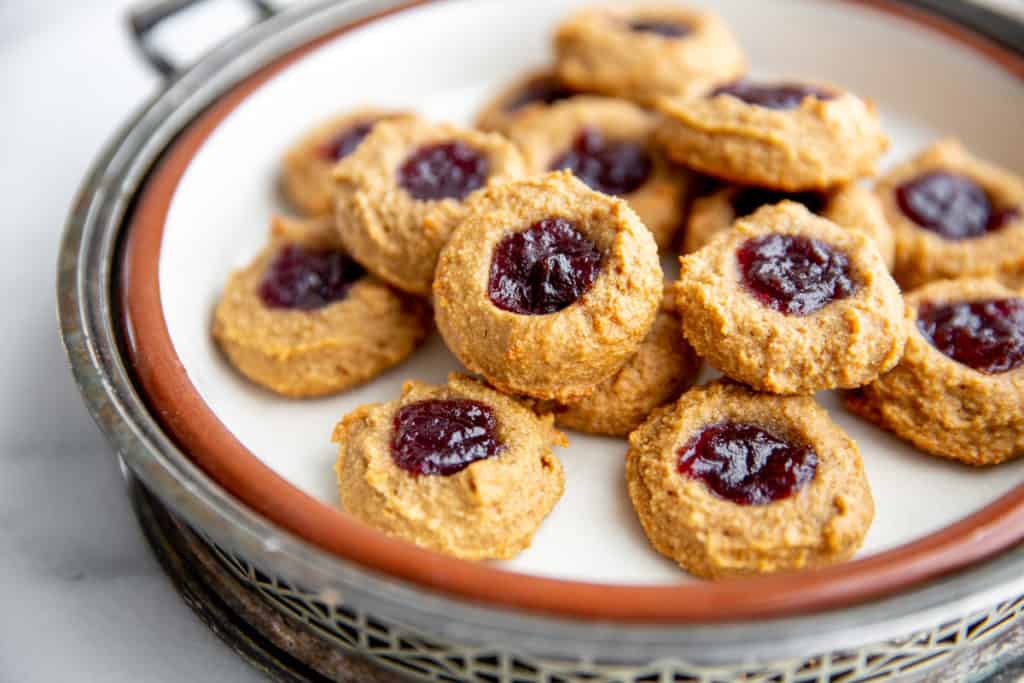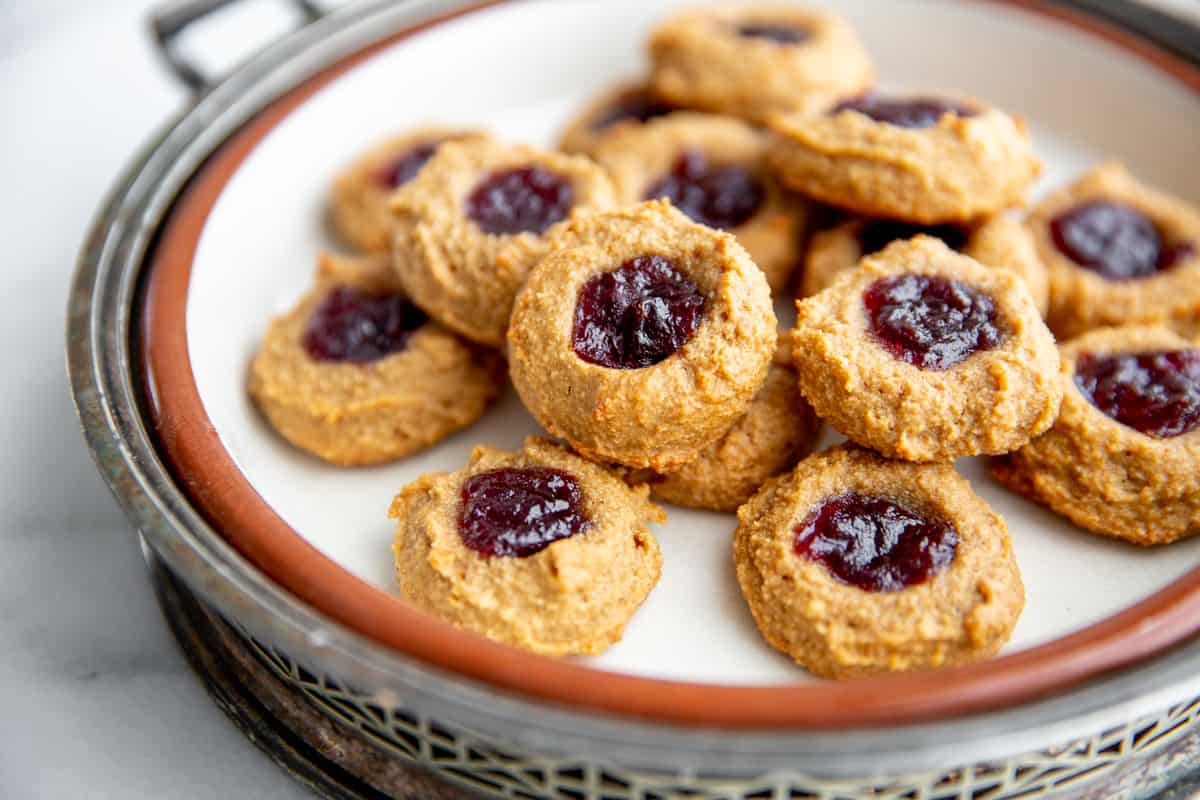 These raspberry almond thumbprint cookies have an irresistible sweet almond flavor, a chewy center and a burst of sweet jam in the center. Best of all, they're naturally paleo, dairy-free, and they can easily be made vegan!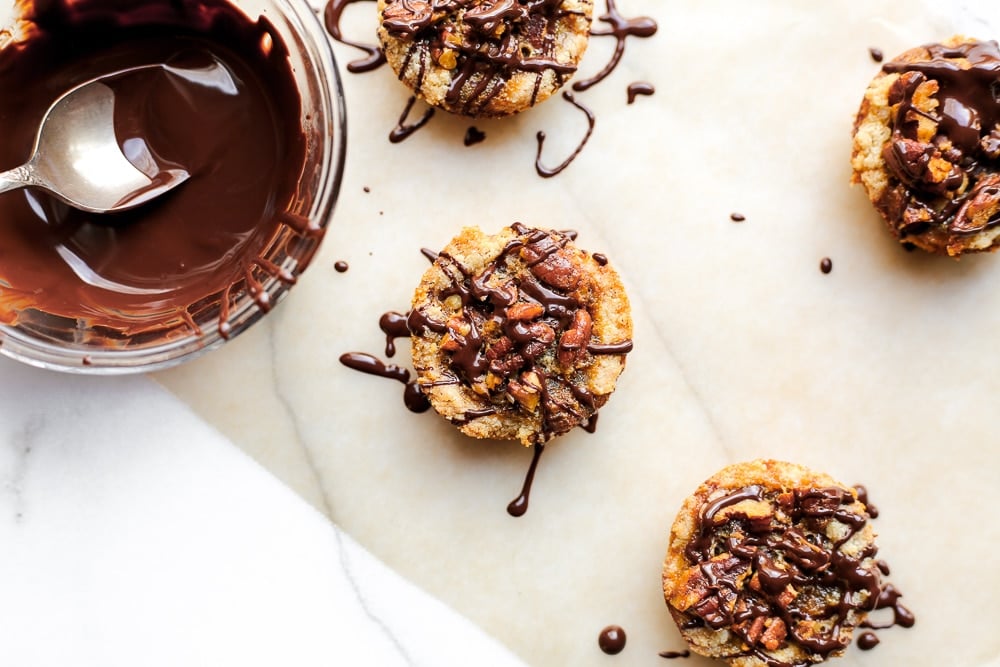 It wouldn't be Christmas in my house without a batch of these mini pecan tarts. They're the ultimate holiday cookie, and you can serve them as they are or take them over the top with a drizzle of dark chocolate.
These individual flourless chocolate cakes are like the love child between a brownie, a cupcake and a flourless chocolate cake. As the cakes bake, they develop a light and crunchy top with a rich, brownie-like center. In other words, they're heaven.
FAQs
What's a popular Christmas dessert?
Cakes, pies and trifles are all popular Christmas desserts. In my family we make a different holiday dessert every year, ranging from creamy pumpkin custards, to buttery pies, to classic cakes, to bright lemon puddings.
What desserts are naturally gluten free?
Many custards are naturally gluten free (such as pumpkin custards), as well as flourless chocolate cakes and pavlovas!
What desserts can celiacs eat?
Celiacs can eat all of these gluten free desserts! Just be sure to use certified gluten free oats and flours when needed. If you're baking regular treats as well as gluten free treats, it's a good idea to set up a separate gluten free baking station in your kitchen so that you don't cross contaminate the gluten free batters with wheat flour.
I'd love to answer any of your questions and see what you're cooking!! Don't forget to rate this recipe and leave a comment below. Follow along on Instagram, Facebook, YouTube & Pinterest, and be sure to tag @fromscratchfast so that I can share your creations!