These gluten free Easter desserts will appeal to everybody at your table, whether or not they can eat gluten. These are stunning but easy desserts that anybody can master, from gluten free cakes, to pies, to crisps and more. Serve them at brunch or after dinner for a show-stopping finale to an Easter feast!
No Bake Mascarpone Cheesecake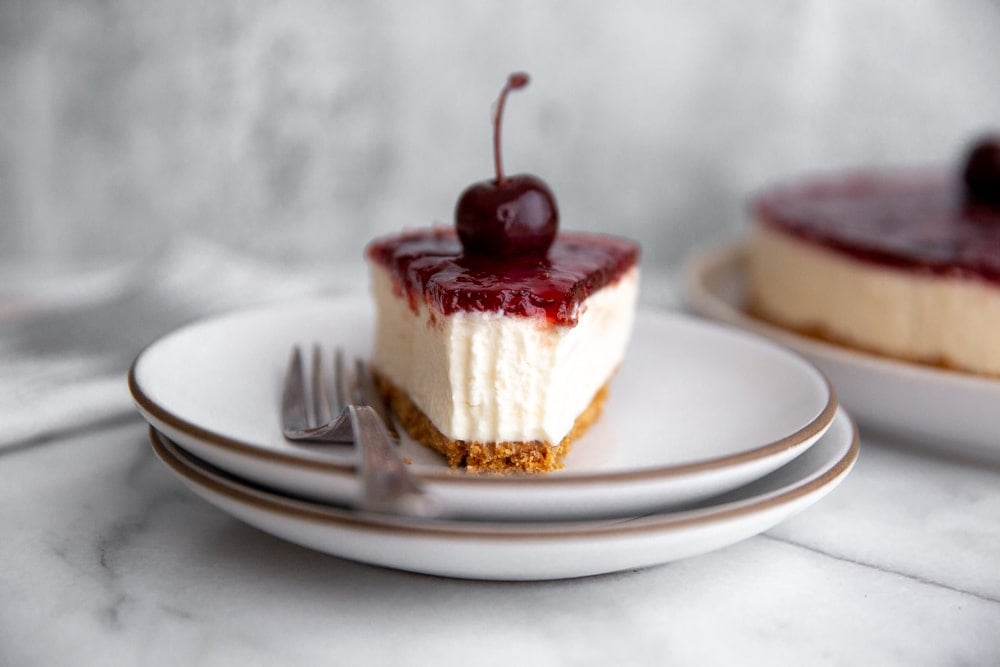 This No Bake Mascarpone Cheesecake is the easiest cheesecake you'll ever make! With a press-in biscotti crust and a creamy, almond-scented mascarpone filling, it's a gluten free Easter dessert that everybody will love.
Lemon Pudding Cakes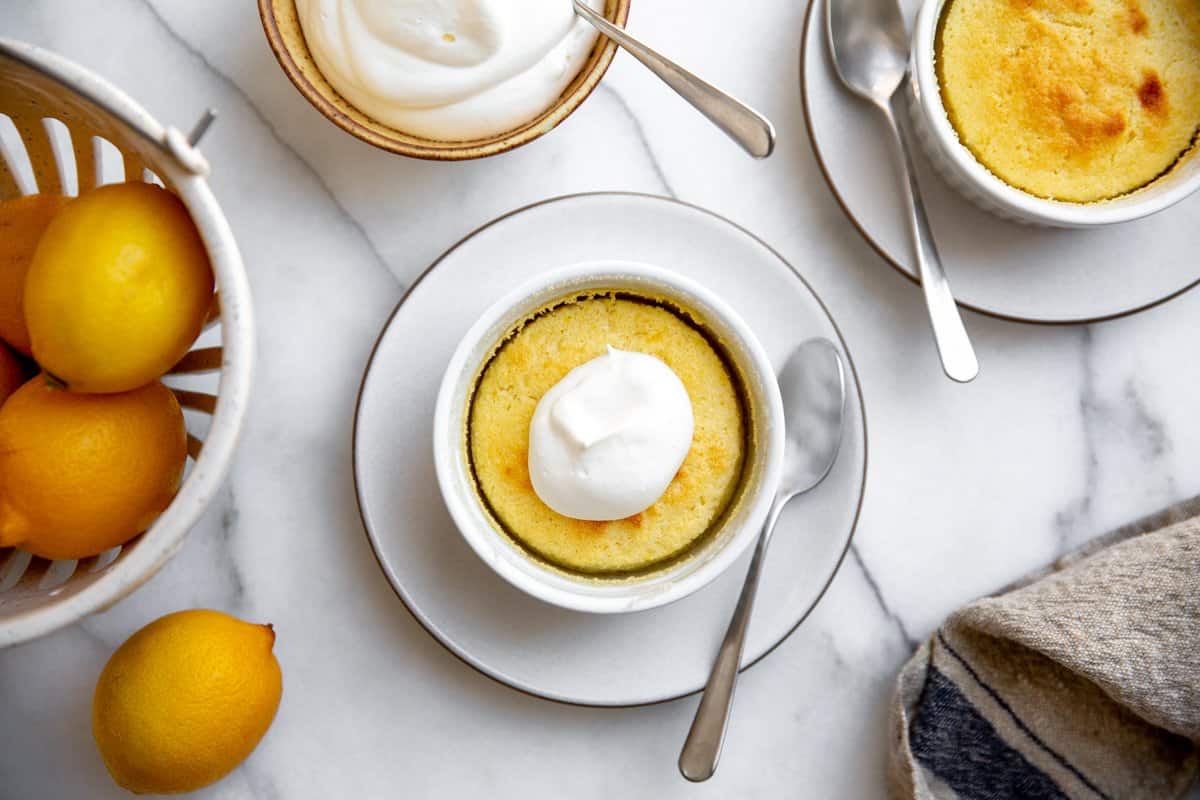 These individual Lemon Pudding Cakes have a fluffy, cake layer on top and a creamy lemon pudding layer on the bottom. A dollop of whipped cream ties everything together. It's a light but luscious dessert that's perfect for Easter.
Easiest Carrot Cake (Grain Free)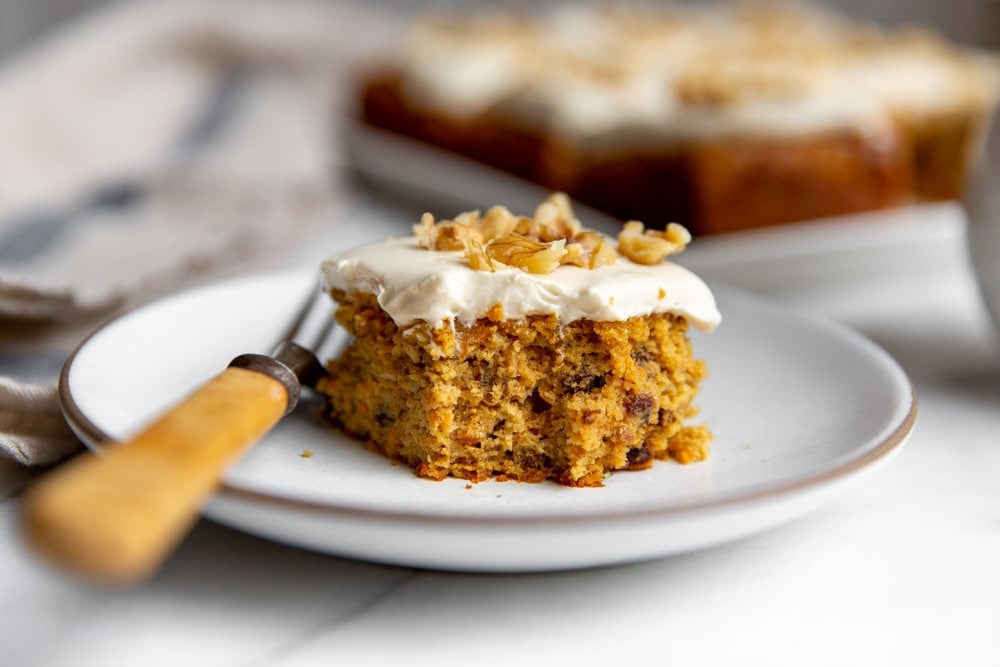 You can leave your mixing bowls in the cupboard for this healthy, Gluten Free Carrot Cake! The batter gets whizzed up right in the Vitamix or food processor, and the result is seriously amazing. It's an ultra moist cake, and it's naturally sweetened.
Strawberry Galette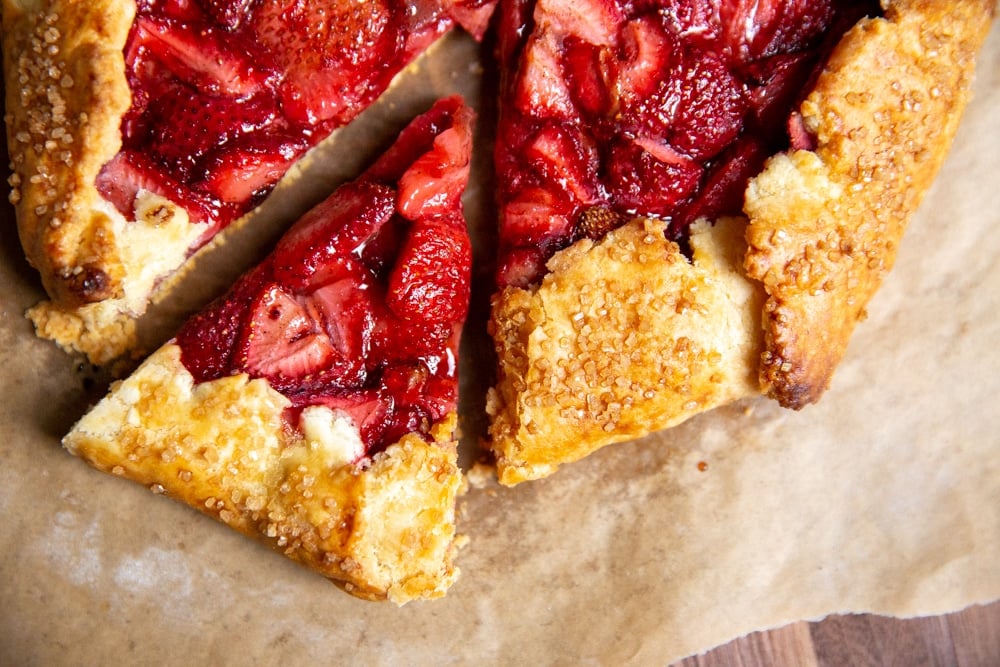 Made with fresh strawberries, vanilla, a touch of cinnamon and cardamom, and a foolproof pie crust this simple Strawberry Galette is a serious showstopper. The berries turn jammy and sweet while the crust becomes caramelized and crisp.
Creamy Lemon Pie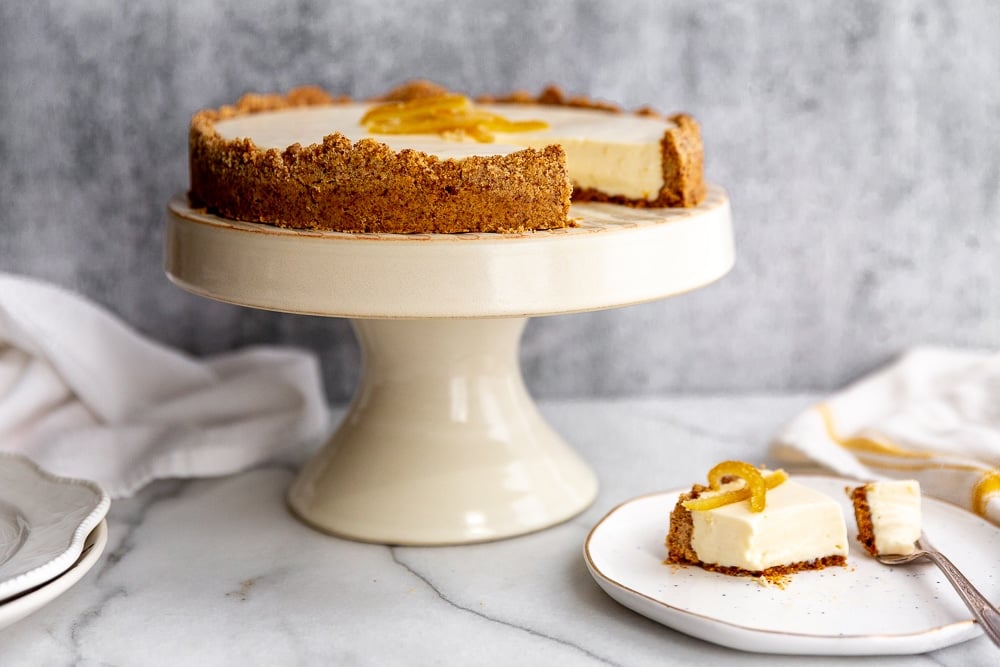 I call this Creamy Lemon Pie magic pie. The filling contains just 4 ingredients (only 3, if you count the lemon zest and juice as one!) and has no eggs or gelatin. Yet, it magically sets up into a sliceable pie with a luscious texture that I dream about. You've got to try this.
Strawberry Shortcakes
These ultra-tender and flaky Gluten Free Strawberry Shortcakes are easy to make and have an incredible almond flavor. Serve them with fresh berries and whipped cream for an elevated version of a classic.
Chocolate Studded Pavlova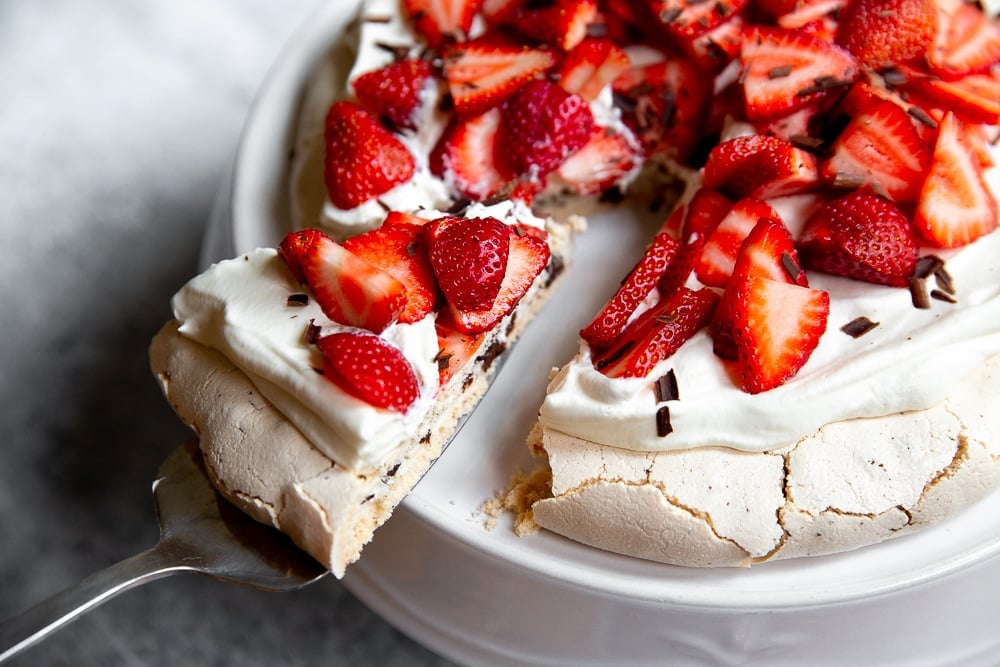 This Pavlova with Dark Chocolate features a crispy meringue shell with a slightly chewy center that's pocketed with dark chocolate. It gets topped with fresh whipped cream and fruit for what has to be one of the best gluten free Easter desserts ever.
Blueberry Yogurt Cake
This Blueberry Yogurt Cake is brimming with juicy blueberries and has an ultra moist texture and crunchy top (my favorite part). The recipe is a cinch to make—the batter comes together quickly using just two bowls and a whisk. It's perfect for dessert and brunch!
Strawberry Crisp
This Strawberry Crisp has an irresistible oat, pecan and vanilla topping that pairs perfectly with juicy, cardamom-spiced strawberries. It's a breeze to whip together and can be served as breakfast with yogurt as as a crowd-pleasing Easter dessert with whipped cream or ice cream.
Lemon Olive Oil Cake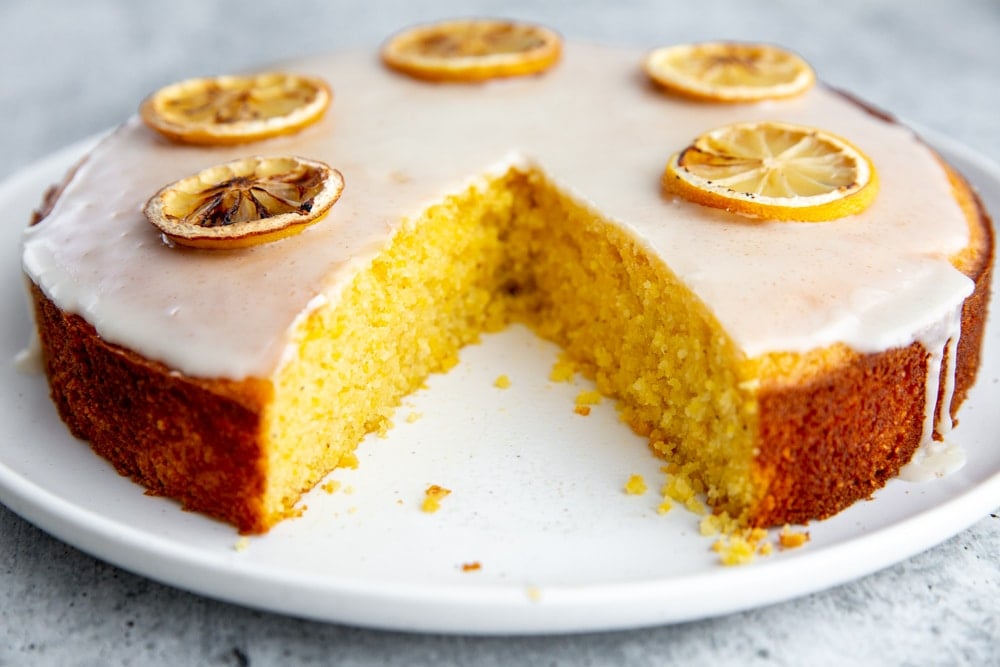 This easy Lemon Olive Oil Cake gets a triple dose of lemon flavor from lemon zest, lemon juice and a 2-ingredient lemon glaze (oh swoon). Olive oil keeps the cake super moist, and a touch of cornmeal gives it a subtle crunch.
Crepe Cake with Chocolate Whipped Cream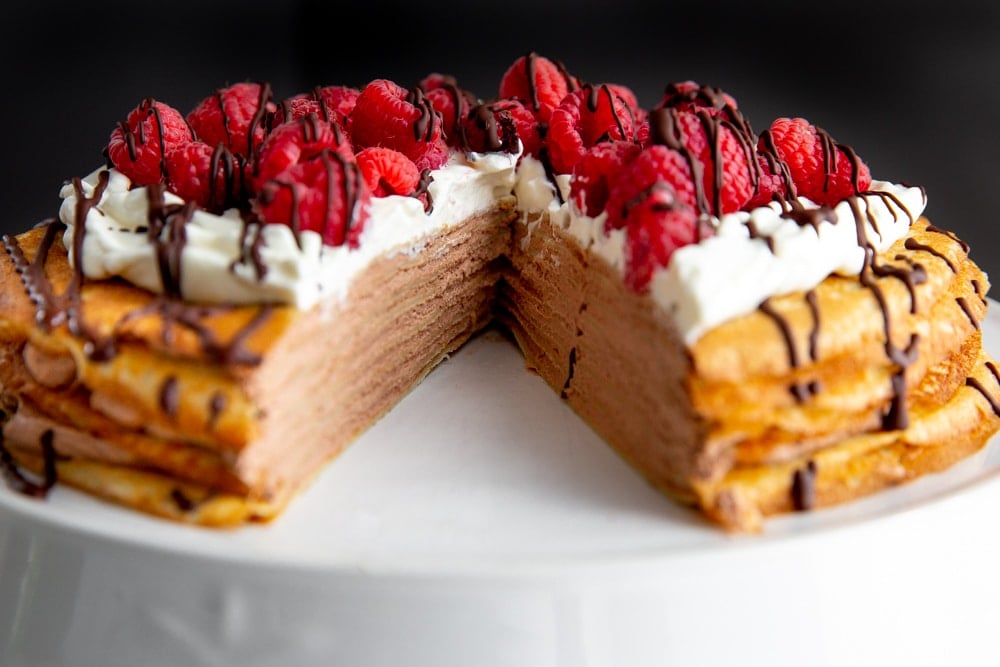 With layers of tender crepes, a chocolate whipped cream filling, and a topping of whipped cream, berries and melted chocolate, this Crepe Cake is a show-stopping dessert that demands attention. But even though it looks complicated, it's an easy, make-ahead recipe!
Grain Free Almond Coconut Cake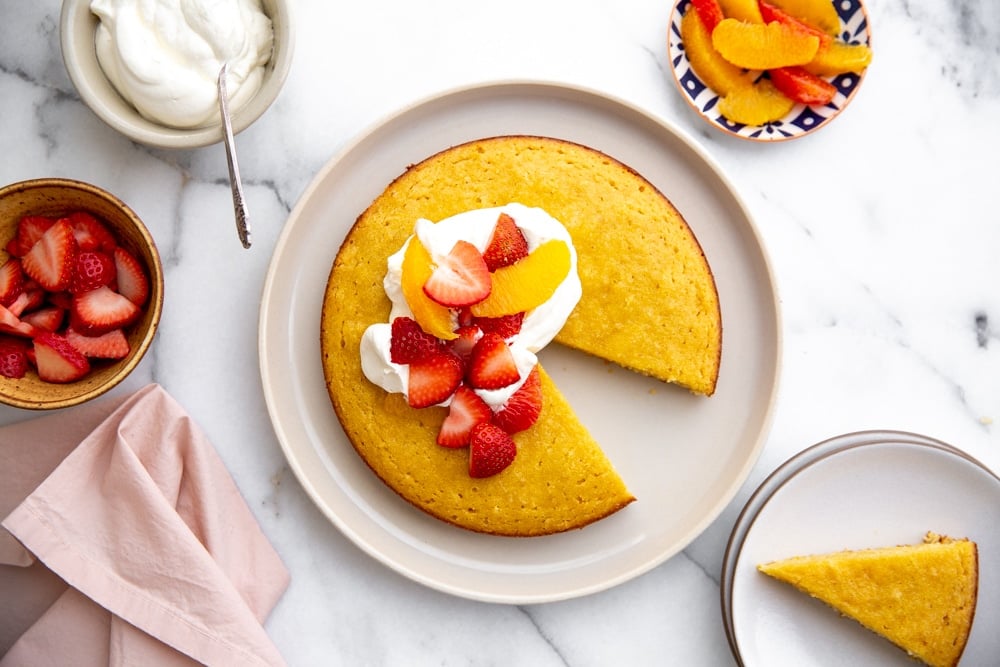 This lightly sweetened Almond Coconut Cake is rich and moist, and nobody will believe how simple and healthful it really is! It can be served either on its own or dressed up with whipped cream (or whipped coconut cream for a dairy-free version) and fresh fruit.
Vegan Coconut Panna Cotta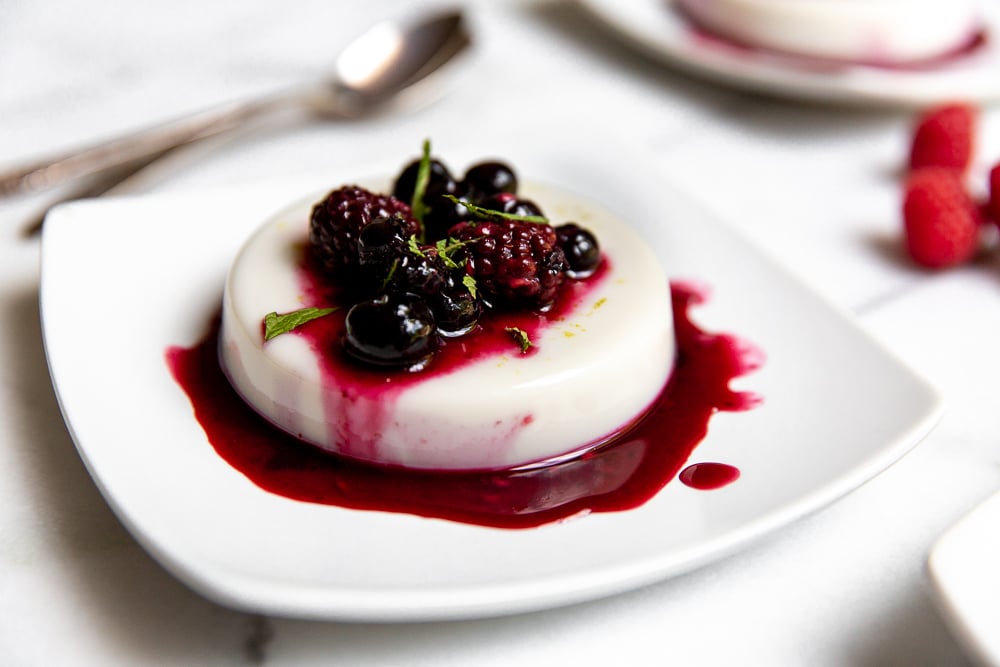 This Vegan Panna Cotta is silky and light, and you won't believe how easy it is to make! With just 5 ingredients, it comes together quickly using mostly pantry staples. The panna cotta is flavored with coconut and lime, and it gets topped with a quick roasted berry sauce.
Cherries in Port with Sweet Ricotta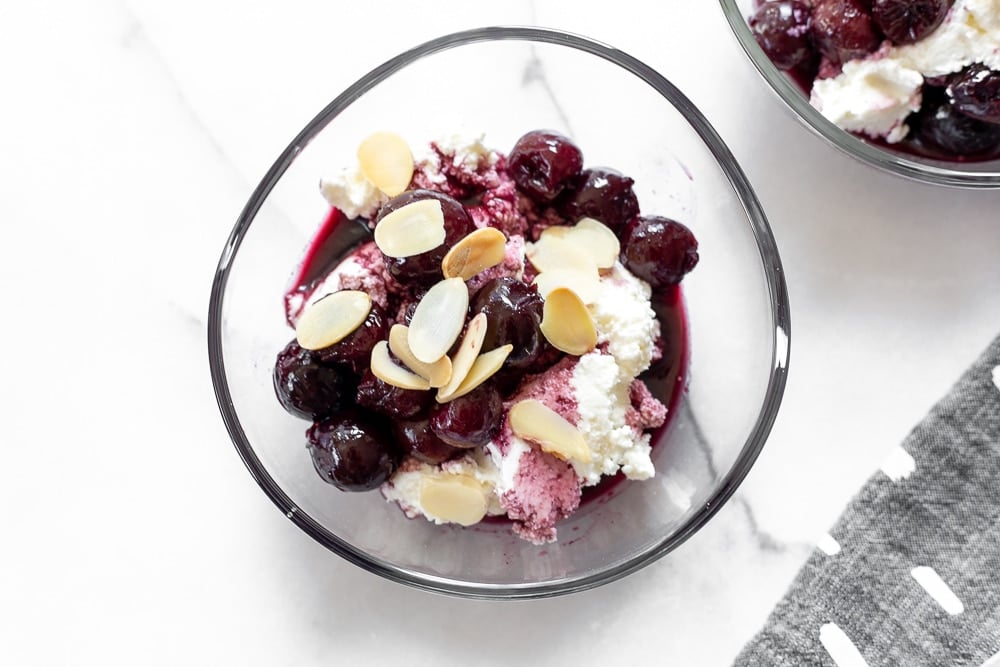 For a gluten free Easter Dessert that only takes minutes to make, try these Cheesecake Bowls! They feature port-braised cherries, sweet ricotta cheese and crunchy almonds. They taste just like cheesecake, but with only one twentieth of the work.
Raspberry Almond Thumbprint Cookies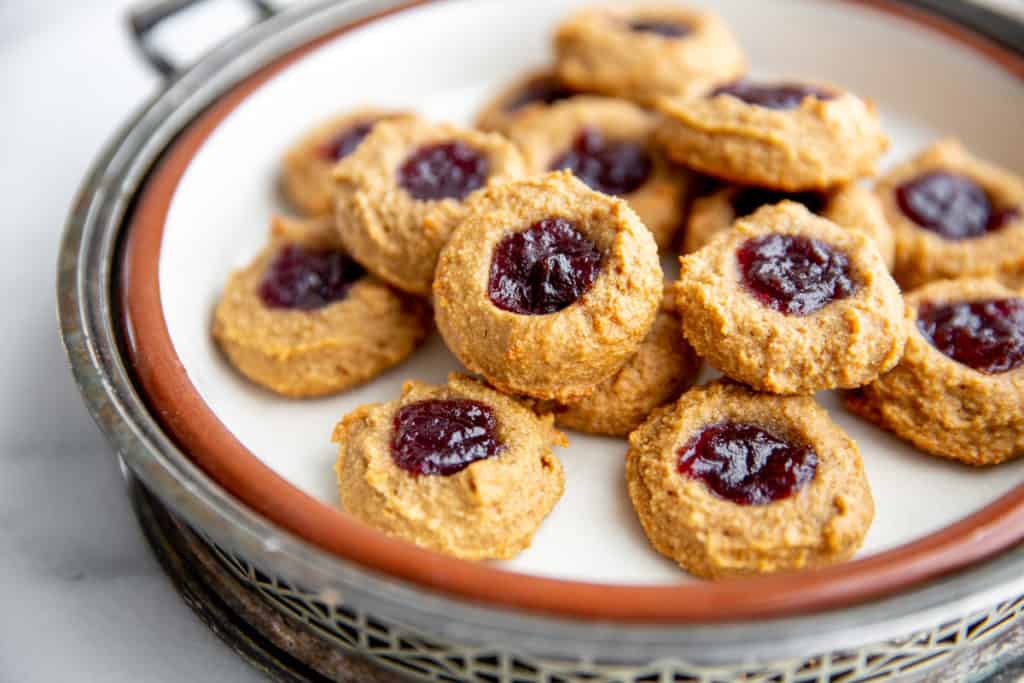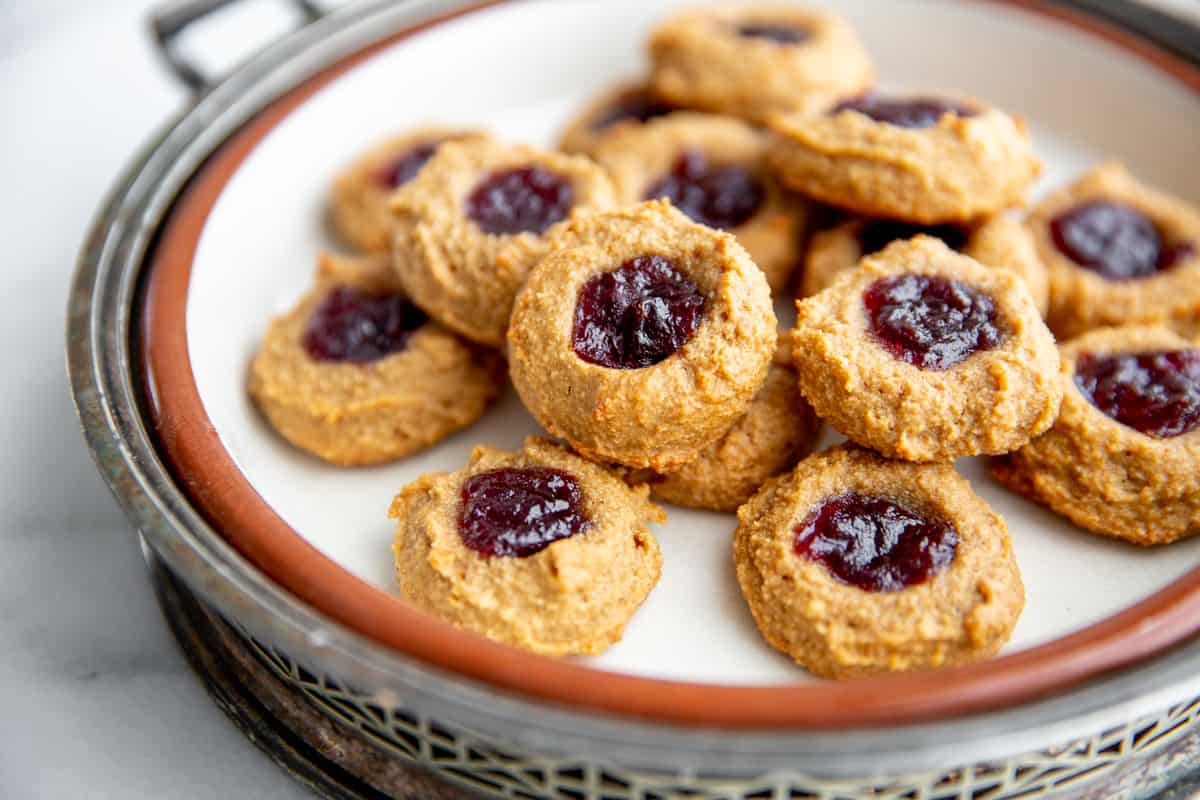 These gluten free Almond Thumbprint Cookies come together quickly and will disappear just as fast. They have an irresistible sweet almond flavor, a chewy center and a burst of sweet jam in the center. Best of all, they're naturally paleo, dairy-free, and they can easily be made vegan!
FAQ
What types of dessert are gluten free?
Almost any dessert can be made gluten free, from cakes, to custards, to pies, cookies and more! All of the desserts in this post are made with easy-to-find gluten free flours (or no flour at all), making them safe for all eaters at the table, including people with celiac disease.
Stay connected!
I'd love to answer any of your questions and see what you're cooking!! Don't forget to rate this recipe and leave a comment below. Follow along on Instagram, Facebook, YouTube & Pinterest, and be sure to tag @fromscratchfast so that I can share your creations!