Pie is my very favorite dessert, and when I had to cut gluten out of my diet over a decade ago, it was the food I missed the most. It set me on a journey to create gluten free pie recipes that anybody could master and that nobody would know are GF. These gluten-free pies are flaky, buttery and foolproof - perfect for special occasions, holidays or everyday!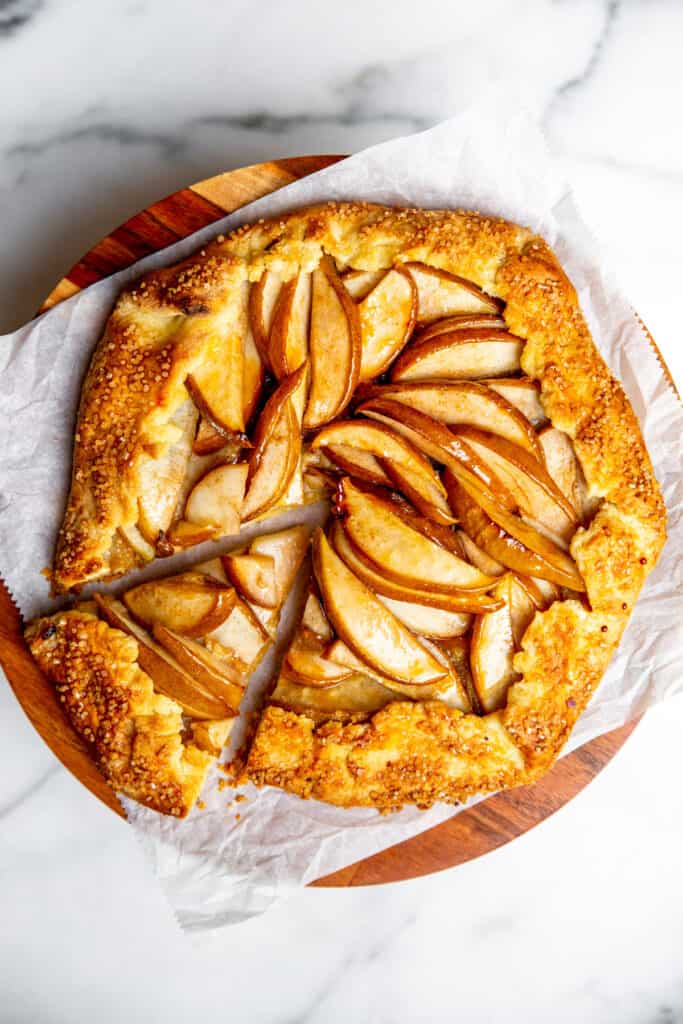 Homemade gluten-free pie crust
The key to a delicious pie is a flaky crust. This gluten-free pie crust recipe is a game changer. It's made without shortening, and it has a buttery flavor that tastes just like a classic crust. One reader commented:
"My grand daughter has celiac disease and I've been trying various gluten-free pie crust recipes for several years with very limited success. I tried yours for the Thanksgiving pies and this is the first recipe that actually worked! The dough was just as easy to roll out as the "real thing" with regular flour and everybody said the pies were yummy and they couldn't tell the difference. Unbelievable!"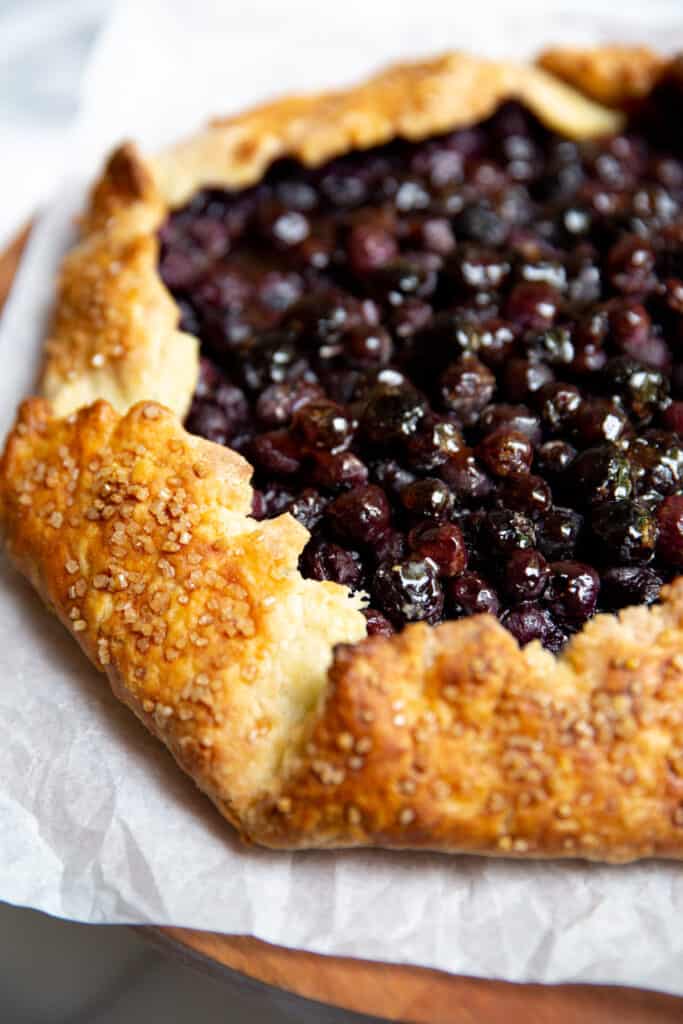 The dough is made with simple ingredients, including either Cup4Cup Gluten Free Flour, or a homemade gluten-free flour blend, which you can get in my class, Mastering Gluten Free Pie Making. In the class I'll show you how to master gluten-free pie dough, you'll learn foolproof pie making techniques, and you'll get recipes that you can only find in the class (more on that in a minute!).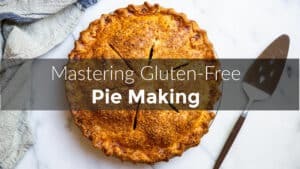 Pie making equipment
*This post contains Amazon and other affiliate links to products I use and love (from which I earn income, at no cost to you). Thank you or supporting From Scratch Fast!
Pie making tips:
You can make the pie dough months ahead and freeze it! There's nothing better than finding a stash of homemade pie dough in the freezer (holidays, I see you!). Wrap the dough tightly in plastic wrap then store it in an airtight container or zip-top freezer bag.
The key to a flaky pie crust is to use cold butter and cold water in the dough. The cold butter will create pockets of steam, creating layers and a flakier texture. If the butter is too warm or if the dough gets too warm, the butter will seep out of the crust when it bakes.
Brushing the pie with egg wash (or you can use heavy cream or half and half) before baking helps it brown in the oven, giving it a beautiful golden brown color.
If your dough immediately starts to crack when you're rolling it out, it's too cold. Let it sit at room temperature until it's slightly softened but still cold.
Gluten-free pie recipes
Sweet pies
Savory pies
Peach, Blueberry or Pear and Almond Galette
Double-Crust Pie (Apple or Blueberry Pie)
Spinach and Mushroom (or Bacon) Quiche
FAQs
How do you make gluten free pie pastry?
Check out this gluten free pie dough post to learn how to make the best pie crust! The pie crust dough is easy to make using just five ingredients.
What flour is best for gluten free pastry and pies?
I've tested a ton of store-bought gluten free flour blends, and Cup4Cup by far performs the best in pie dough. Other flour blends will work, but the dough will be more crumbly (just be sure they contain xanthan gum). For a homemade flour blend recipe, check out my class, Mastering Gluten Free Pie Making.
Why is my gluten free pie crust crumbly?
If your crust is crumbly it could be for two reasons. First, the type of flour you use is key. If you use a gluten free all purpose flour blend that doesn't contain xanthan gum the crust will be very crumbly and will be hard to handle. Second, if you don't add enough water to the dough, it won't hold together. The dough should look shaggy but should stick together when pressed between your fingers.
Is canned pie filling gluten-free?
There are several brands of pumpkin pie as well as cherry pie that are gluten free. Just be sure that the filling is thickened with a starch (such as cornstarch), not flour.
Stay connected!
I'd love to answer any of your questions and see what you're cooking!! Don't forget to rate this recipe and leave a comment below. Follow along on Instagram, Facebook, YouTube & Pinterest, and be sure to tag @fromscratchfast so that I can share your creations!