Easy pantry recipes
These pantry recipes are some of my can't-live-without back-pocket staples. Cooking from the pantry does not have to be boring! These recipes are inexpensive, they come together easily, and they go big on flavor. Be sure to read the descriptions below, as I've included variations so that you can adapt the recipes according to what you might have on hand.
This is my kids' very favorite soup, hands-down, and it's made with a 28-ounce can of whole, peeled tomatoes (don't worry, if you don't have a Vitamix you can use a regular blender). You can swap out the fresh herbs for ⅛ teaspoon of dried Italian seasoning mix and use onion (preferably sweet onion) in place of the shallot. Also, you can use canned coconut cream in place of the heavy cream.
These vegetable burgers are bound with cooked quinoa and white beans! You can use any canned white beans you have, such as cannellini, navy or Great Northern, or you go in a different direction and use black beans instead. The recipe calls for cilantro and scallions, which you can omit. You can also amp up the dried spices (for instance, try adding a teaspoon of chili powder).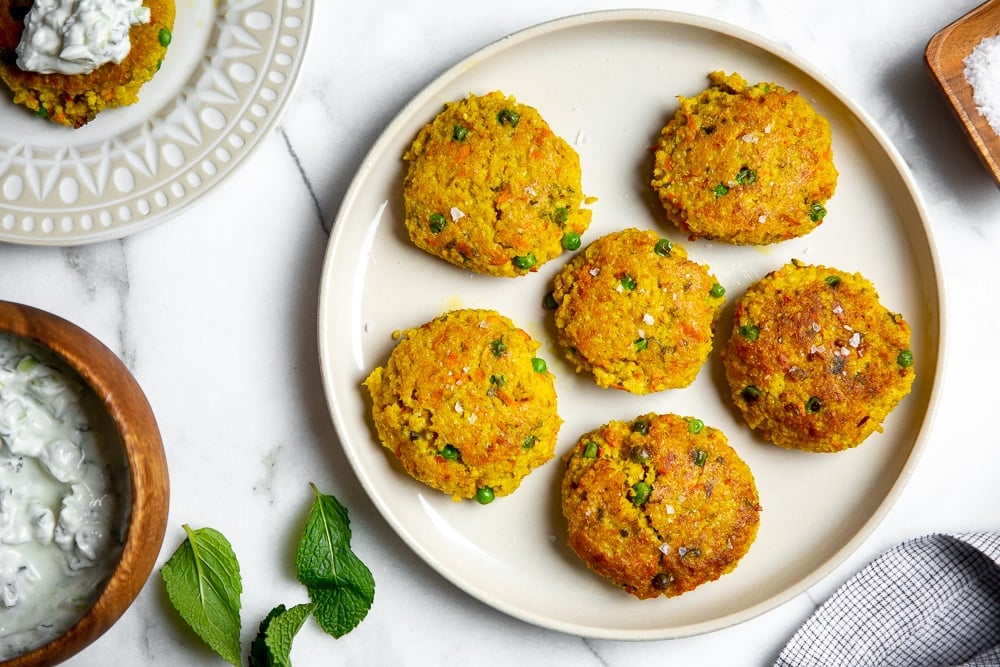 If you haven't tried cooking with millet before, these healthy cakes are a great place to start! They're flavored with garlic, ginger and curry powder, but you can switch up the flavors according to what you have on hand (don't have ginger? No sweat; just omit it). They also contain shredded carrots, scallions and frozen peas, all of which can be omitted if you don't have them on hand (although I do love the sweetness that the carrots impart).
This technique for cooking pinto beans can be used to cook other dried beans, such as black beans or even white beans! You can omit the bacon if you don't have it. The beans can be used in a zillion easy pantry recipes!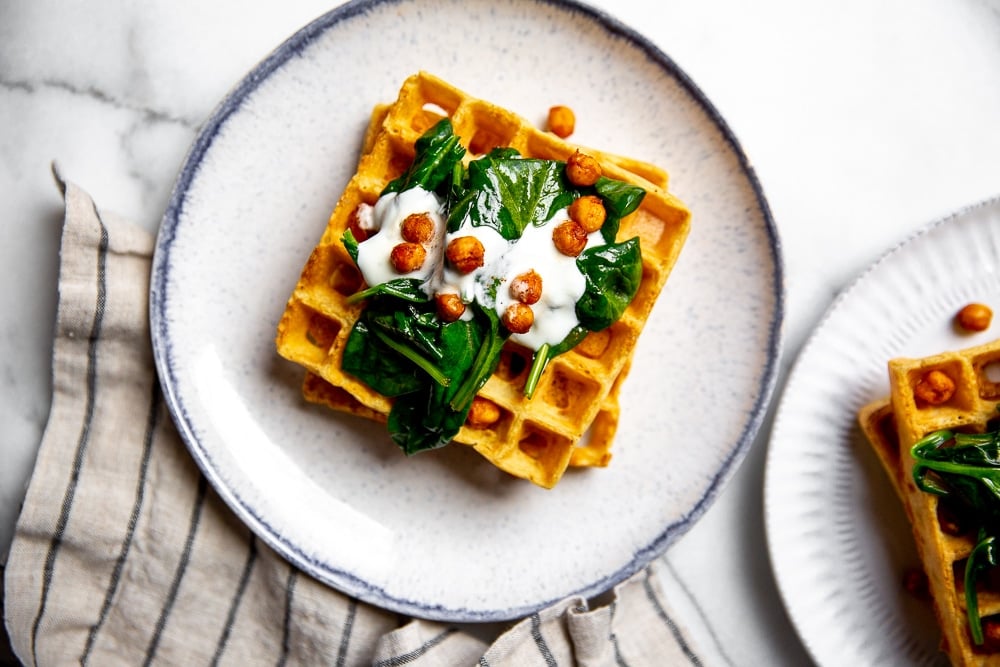 These savory chickpea waffles are made with just chickpea flour, water and olive oil. You can turn them into a nutritious meal by topping them with eggs, greens, beans and/or leftovers. The waffles also freeze beautifully, making for quick lunches.
Sweet potatoes are one of my favorite pantry staples, and this is probably the easiest way to cook them (spoiler alert: just throw them in the slow cooker!). You can serve the sweet potatoes just as they are as a side dish, or you can turn them into a full meal by topping them with easy fixings. Some favorites include: chickpeas or lentils with greens (if you have them) and tahini; leftover or canned chili; black beans and cheese; and any leftover stews or braises!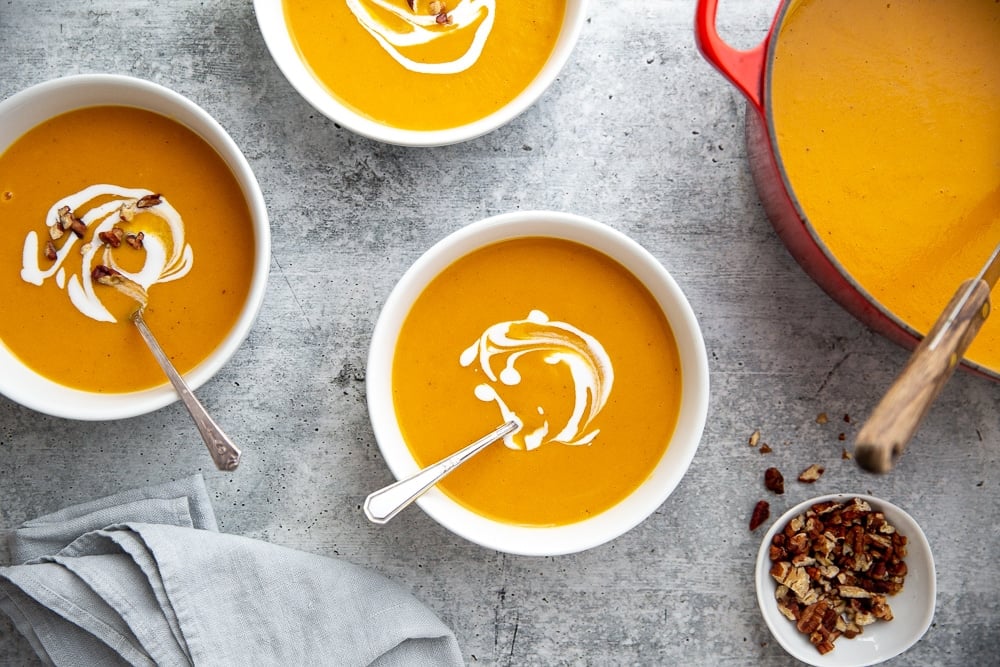 This easy soup is another great way to put sweet potatoes to use. It freezes beautifully so feel free to make a double batch. You can use 1 small onion in place of the leek and swap out the cinnamon and chili powder for other spices, according to what you have or like (think ginger and curry powder, or chili powder and cumin). Also, you can use all water in the soup, instead of half water and half broth.
These salmon cakes are another easy pantry recipe using canned salmon. They make for a protein-packed and delicious lunch or dinner (my kids love them too!). They're paleo, gluten-free and dairy-free. You can use canned tuna in place of the salmon. Also, the recipe calls for a bit of chopped celery, which can be omitted.
There are few foods as comforting as these creamy grits or polenta, and you only need dried cornmeal, milk and water. You can even omit the milk if you don't have any. Serve the grits as a bed for stewed beans, roasted vegetables, meats or fish. Or just spoon them straight out of a bowl, as I do!
This not-too-sweet granola is a staple in our house, and it makes a big batch that lasts for weeks. You can swap out the pumpkin seeds for sunflower seeds (or omit them altogether), and you can use any nuts you have on hand. You can also use a neutral vegetable oil in place of the coconut oil. Use any dried fruits you like (although the granola is still tasty without them).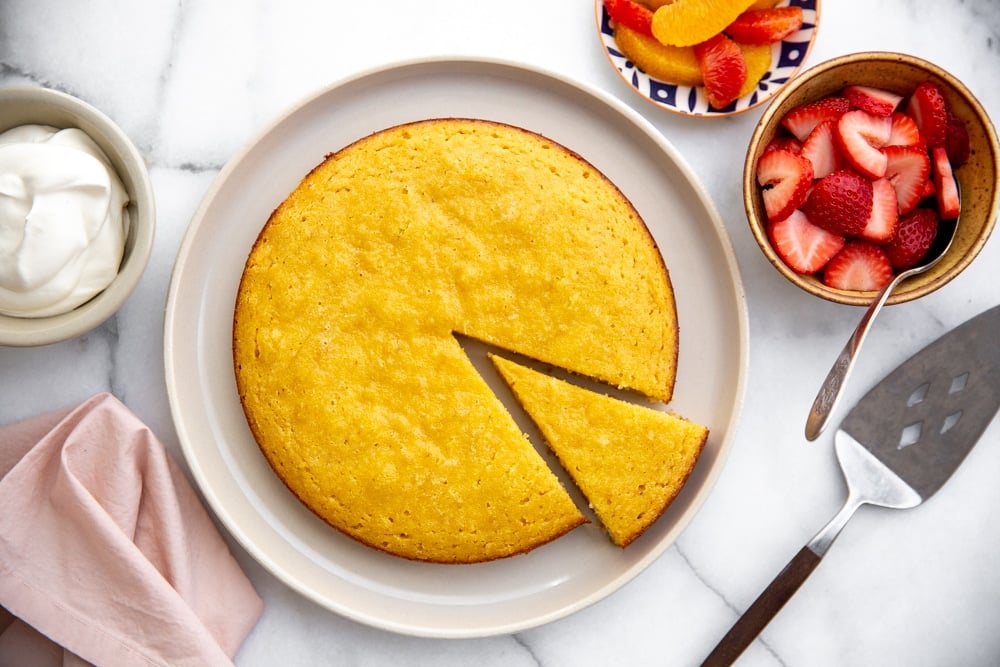 For a snack cake that tastes like sunshine, stop here. This healthy almond cake is sweetened with honey and gets its rise from eggs alone. You can serve it as-is for a snack (or breakfast!) or dollop it with whipped cream (or whipped coconut cream) and fruit for dessert. If you don't have fresh fruit, try warming up frozen berries (we love warm wild blueberries!).
If you have chocolate, eggs, sugar and almond flour in the house, you can whip up this one-bowl chocolate cake. It's rich and chocolaty but light - the perfect mid-week pick-me-up. Just like the Almond Coconut Cake, it can be served on its own, or you can doll it up with whipped cream and berries (I love topping it with these port-braised frozen cherries!).
More pantry recipes
Check out these other pantry-friendly recipes!
I invite you to make each of these recipes your own. What are your favorite pantry meals?
I'd love to answer any of your questions and see what you're cooking!! Don't forget to rate this recipe and leave a comment below. Follow along on Instagram, Facebook, YouTube & Pinterest, and be sure to tag @fromscratchfast so that I can share your creations!