Gluten free recipes for Thanksgiving
From sides to desserts, these naturally gluten free recipes for Thanksgiving will entice any eater, whether or not she or he can eat gluten. In fact, these are some of our very favorite holiday recipes, and, drum-roll please (!), most of them can be prepped ahead. But don't wait until November to make them! Each one of these recipes are just as delicious on a weeknight table as they are on a holiday spread.
Updated 2019
Forget clumpy, stodgy potatoes! These ultra creamy homemade mashed potatoes are light and silky, yet rich and comforting. You've got to try this technique.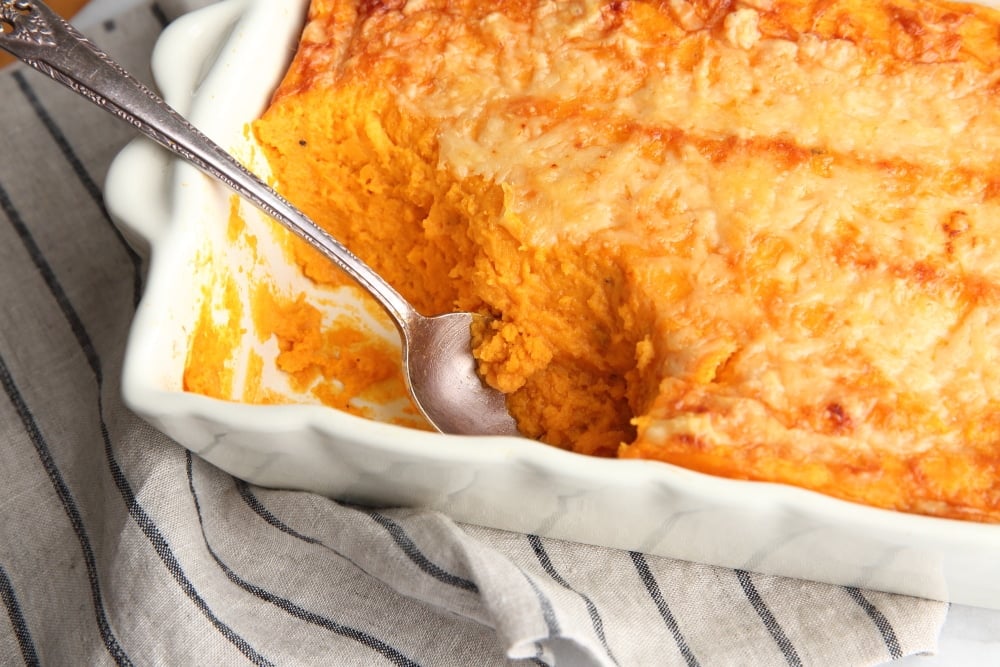 If there's one dish that I absolutely cannot live without on Thanksgiving, it's this seductively creamy sweet potato souffle. It's also one of our favorite weeknight meals when paired with a salad. Best of all, it can be made ahead!
If you're looking for a dish to please all the eaters at your table, then stop here! This creamy Swiss chard gratin is made with coconut milk, garlic and ginger for a soul-satisfying side dish that just happens to be vegan and gluten-free.
These quinoa and apple stuffed honeynut squashes are one of my favorite dishes to make if there will be vegetarians at my Thanksgiving table, as they're hardy enough to stand in as a main course.
Every Thanksgiving spread needs at least one salad, and this roasted squash salad is bright and lively, yet hardy enough to stand up to the richer flavors on the table. All of the components can be prepped ahead!
It's time to ditch the green bean casserole for these roasted Brussels sprouts with balsamic roasted mushrooms and crispy shallots! It's a beautiful side dish that's packed with flavor and texture (you're going to love those fried shallots!).
Looking for an easy appetizer? Try these roasted delicata squash crostini! Arrange maple-Dijon roasted squash over whipped goat cheese or ricotta crostini with a drizzle of honey and a sprinkle of pomegranate seeds.
You'd never know this creamy squash soup is dairy free! With coconut milk, lime, ginger and spices, it's a refreshing new take on an old classic. Serve it as a luxuriously light yet cozy first course.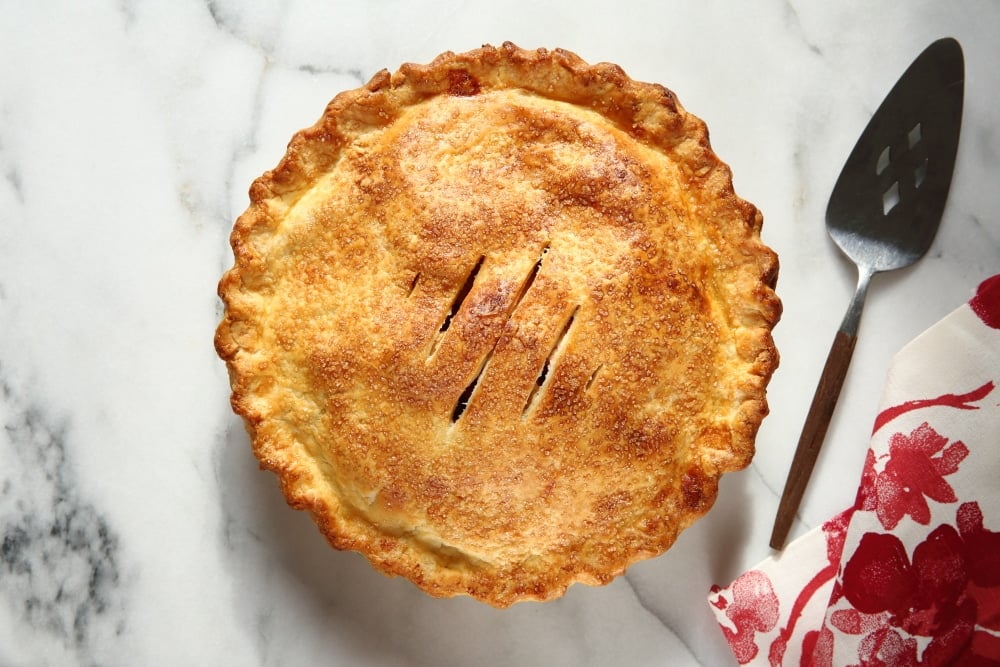 Don't let pie making intimidate you! This foolproof flaky pie crust, which can be made with gluten-free OR all-purpose flour, is surprisingly easy to make and comes together in minutes. Your pie game is going to be strong.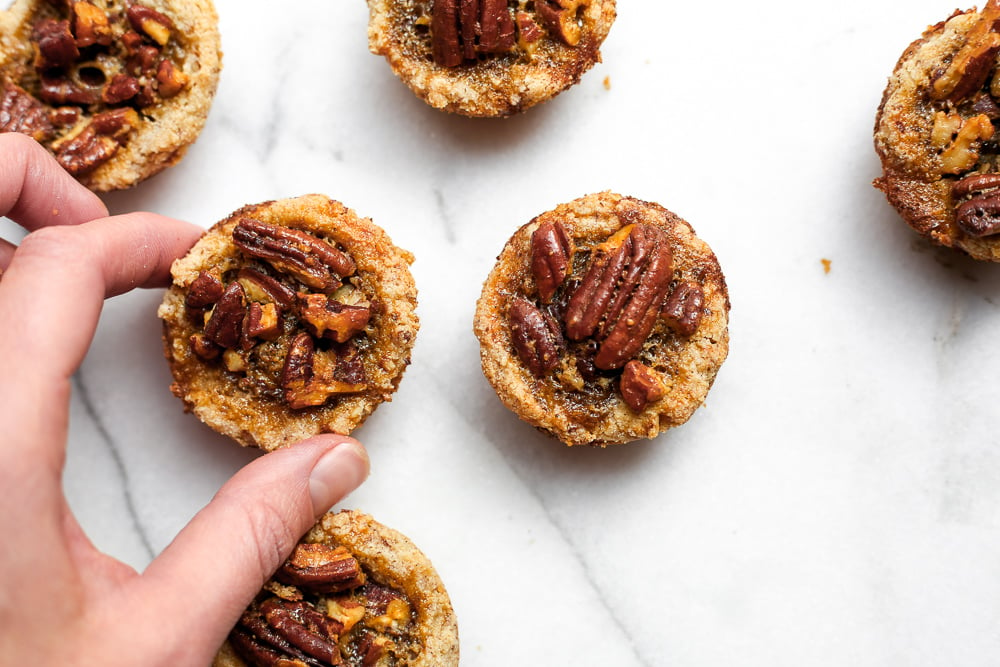 These mini maple pecan tarts are the perfect addition to a dessert spread (and they make for a great hostess gift)! They're gluten-free and naturally sweetened, but you'd never know it.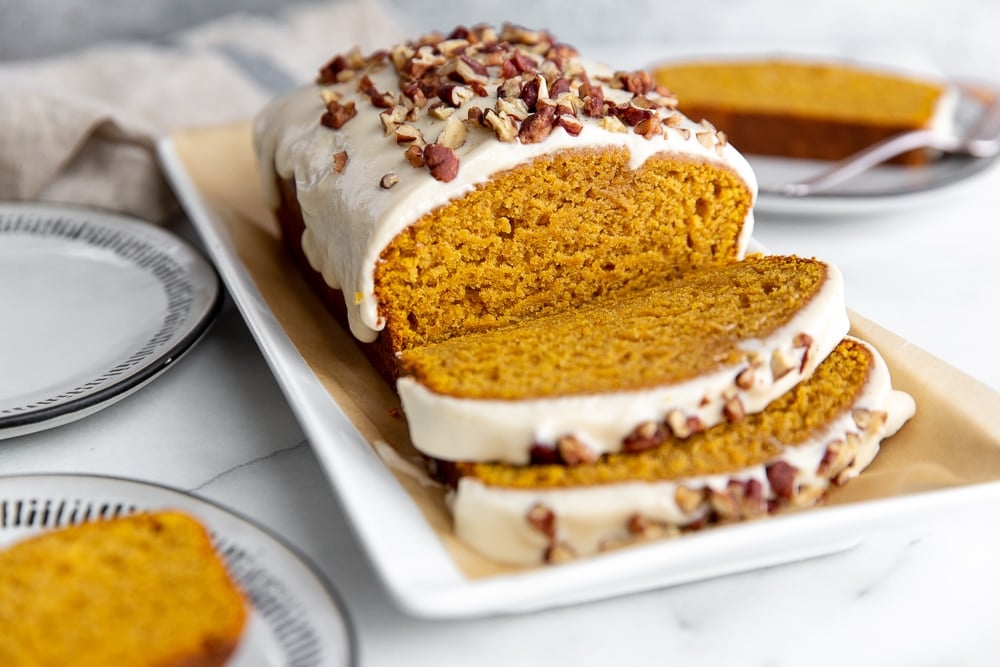 Mic drop. This gorgeous pumpkin pound cake is easy to make (you can even bake it ahead and freeze it before glazing!), and it's the perfect finale to a holiday meal.
Looking for something a bit lighter and easier to finish off the meal? You can't go wrong with these gluten free apple crisps, which just happen to have about half the amount of butter and sugar of traditional recipes–but I swear nobody will know!!
Once you try these creamy pumpkin cheesecake brownie bars, you might never want to make pumpkin pie again. The creamy pumpkin topping is pure perfection over the rich brownie base, and you'll be shocked at how easy they are to make.
Wishing you all a safe, healthy and delicious Thanksgiving!!