Gluten free Thanksgiving recipes
From side dishes to appetizers to desserts, these gluten free Thanksgiving recipes will entice ALL eaters, whether or not they can eat gluten. In fact, these are some of our very favorite holiday recipes, and, drum-roll please (!), most of them can be prepped ahead. But don't wait until November to make them. These recipes are just as delicious on a weeknight table as they are on a holiday spread.
Gluten Free Thanksgiving Side Dishes
Everybody knows that the sides are the most important part of the holiday meal (am I right?!), and these gluten free Thanksgiving side dishes will appeal to everybody at your table. They can also all be prepped ahead!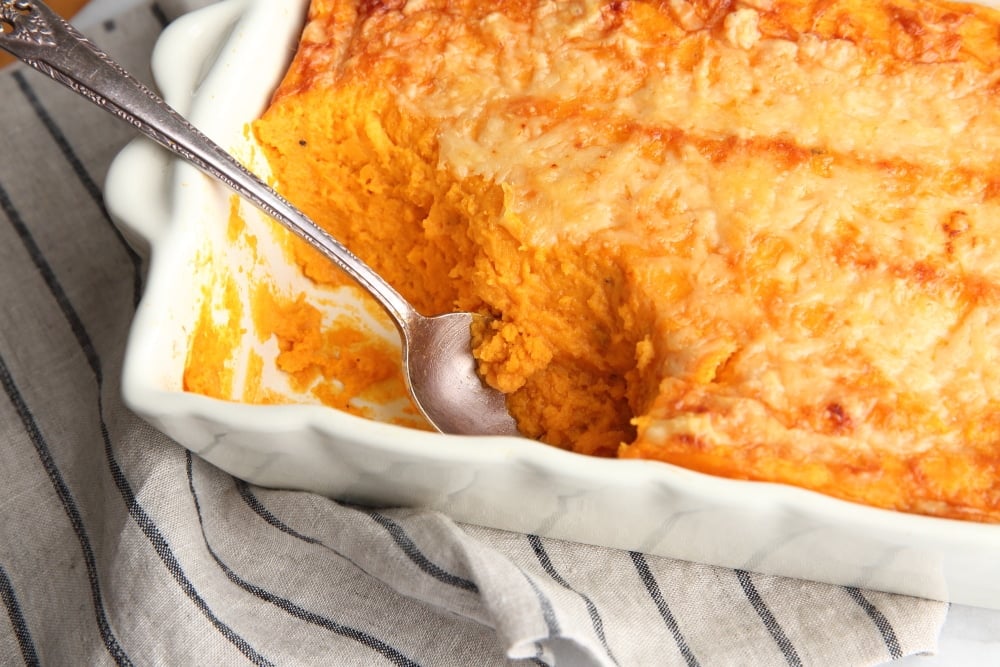 If there's one dish that I absolutely cannot live without on Thanksgiving, it's this seductively creamy sweet potato souffle. It's also one of our favorite weeknight meals when paired with a salad.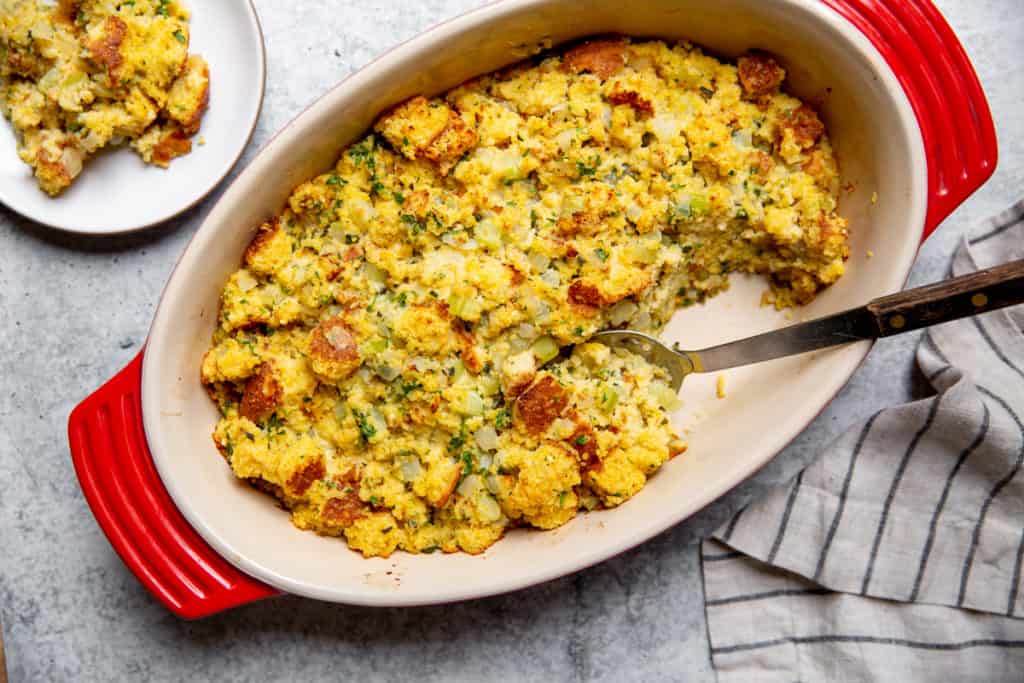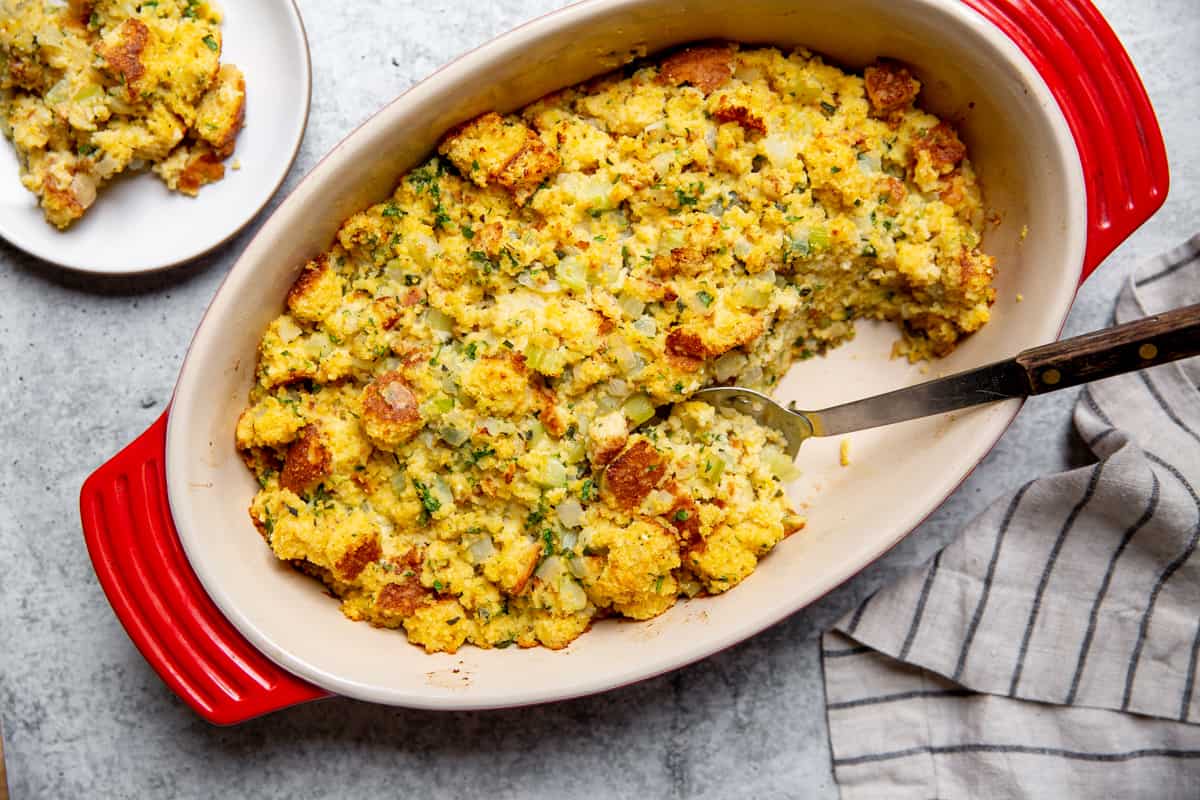 This is my favorite stuffing ever (I would happily forgo everything else on the table for a plate-full and fork!). The cornbread stuffing is savory with onion, celery, sage and thyme, and it has an irresistible sweetness from cornbread.
Forget clumpy, stodgy potatoes! These ultra creamy homemade mashed potatoes are light and silky, yet rich and comforting. You've got to try this technique.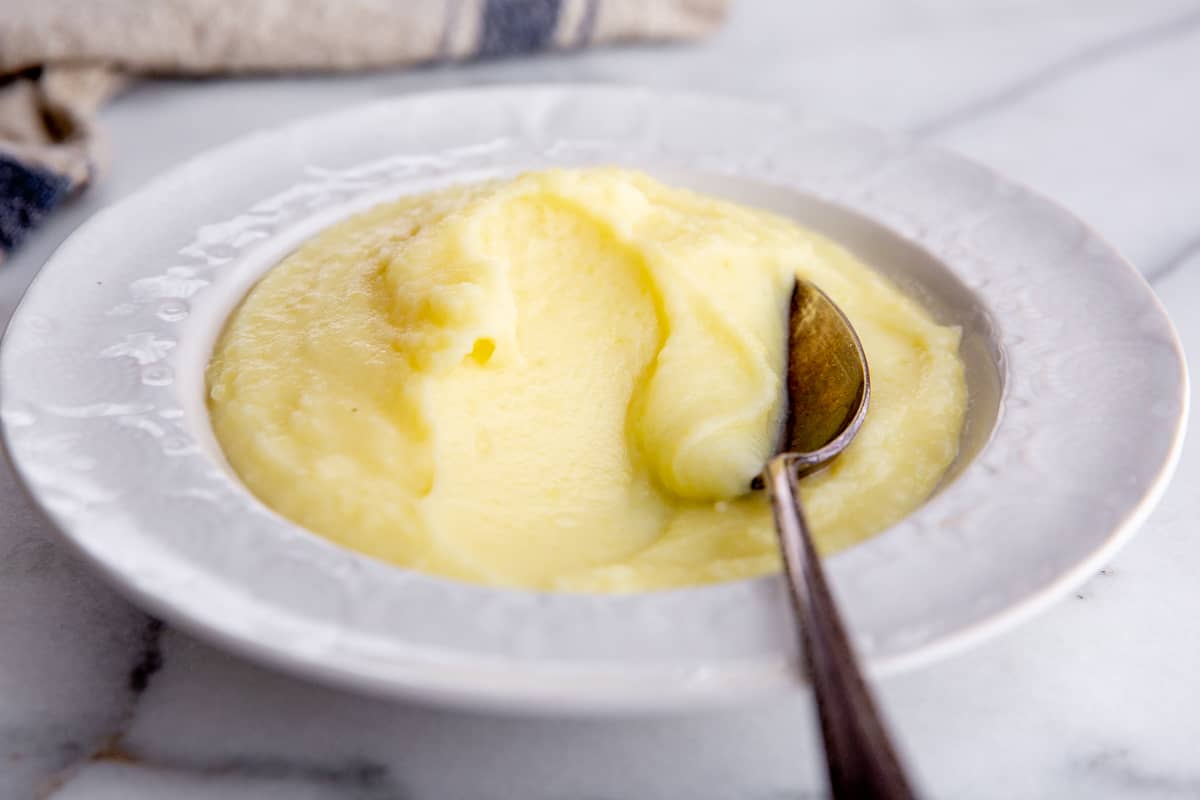 If you're looking for a dish to please all the eaters at your table, then stop here! This creamy Swiss chard gratin is made with coconut milk, garlic and ginger for a soul-satisfying side dish that just happens to be vegan and gluten-free.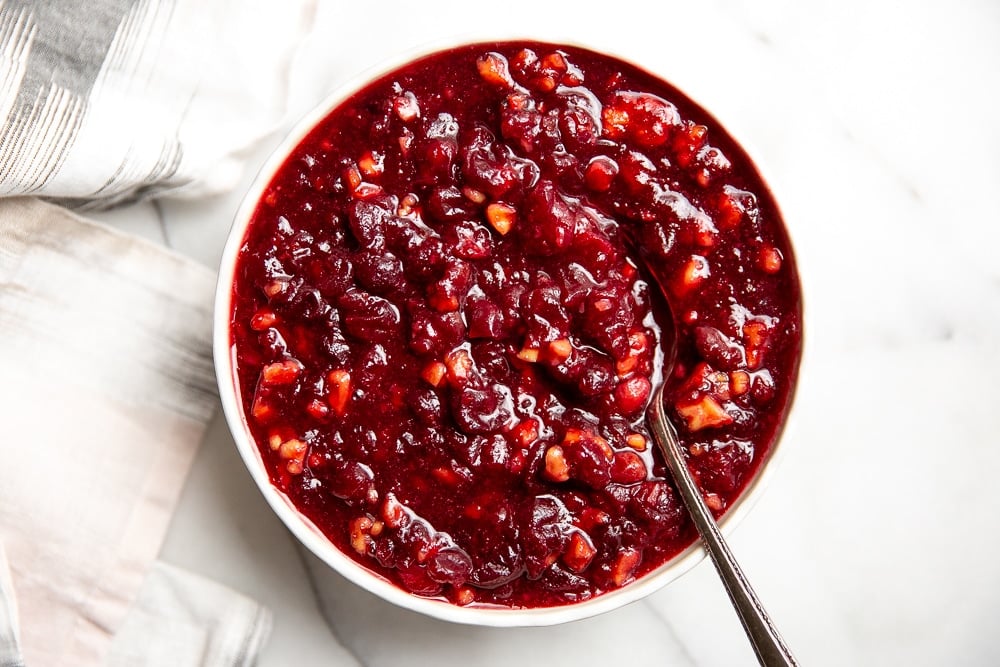 This is the one recipe I can't live without on Thanksgiving, and in my opinion, it's the BEST cranberry sauce! It has a balanced sweet-tart flavor and luscious texture thanks to a few secret ingredients (and it's even lower in sugar than most recipes!).
This show-stopping butternut squash galette is a lovely side dish (or appetizer!), and it's also a gorgeous vegetarian main course. It features caramelized butternut squash, nutty kale, creamy ricotta, goat cheese and a buttery crust.
It's time to ditch the green bean casserole for these roasted Brussels sprouts with balsamic roasted mushrooms and crispy shallots! It's a beautiful side dish that's packed with flavor and texture (you're going to love those fried shallots!).
These gluten free biscuits are buttery and tender with a kiss of sweetness from canned pumpkin. They have a rich flavor and moist texture, and they're a cinch to make.
These quinoa and apple stuffed honeynut squashes are one of my favorite dishes to make if there will be vegetarians at my Thanksgiving table, as they're hardy enough to stand in as a main course.
Seasonal Salads for Thanksgiving
Every Thanksgiving spread needs at least one salad to balance all of the rich flavors on the table. These gluten free seasonal bombshells are as beautiful as they are delicious.
This roasted squash salad is bright and lively, yet hardy enough to stand up to the turkey and fixings. All of the components can be prepped ahead!
This hardy butternut squash salad holds up beautifully, making it perfect for a Thanksgiving buffet. With roasted squash, chewy whole grains, creamy goat cheese, crisp apples and maple pecans, it's everything I crave in a salad.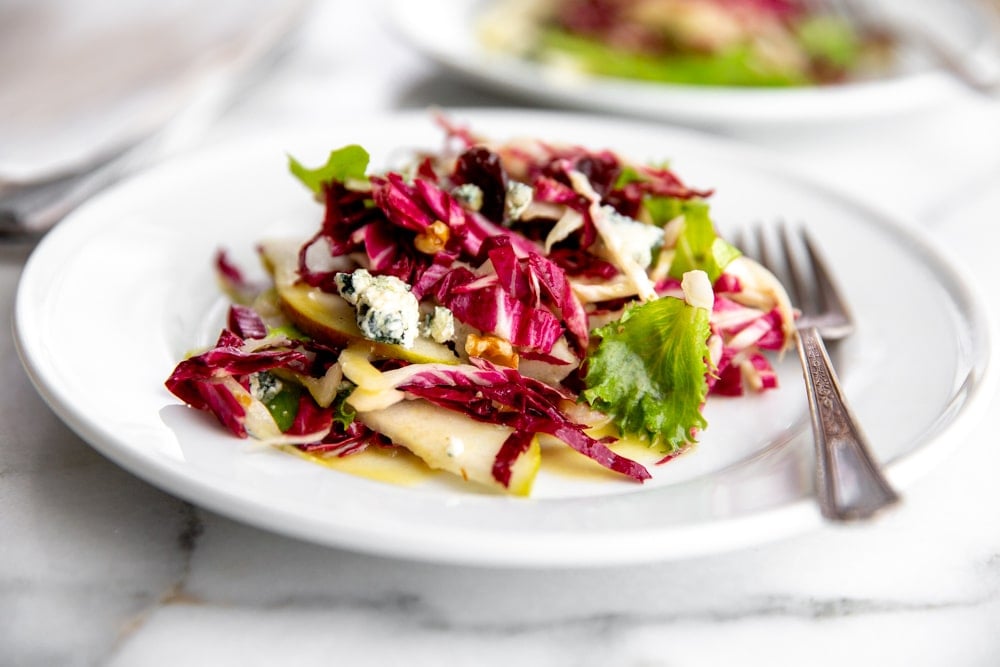 If texture is your thing, then you're going to love this pear salad, which features salty gorgonzola (or blue cheese), crunchy fennel, peppery arugula, sweet dried cherries and toasted walnuts. Serve it as an elegant first course to the meal.
Easy Gluten Free Appetizers for Thanksgiving
Let's be honest, Thanksgiving is all about the main event (dinner!), but these easy apps are perfect for a pre-dinner cocktail and will help stave off those "when-the-heck-is-the-turkey-going-to-be-done?" hunger pains.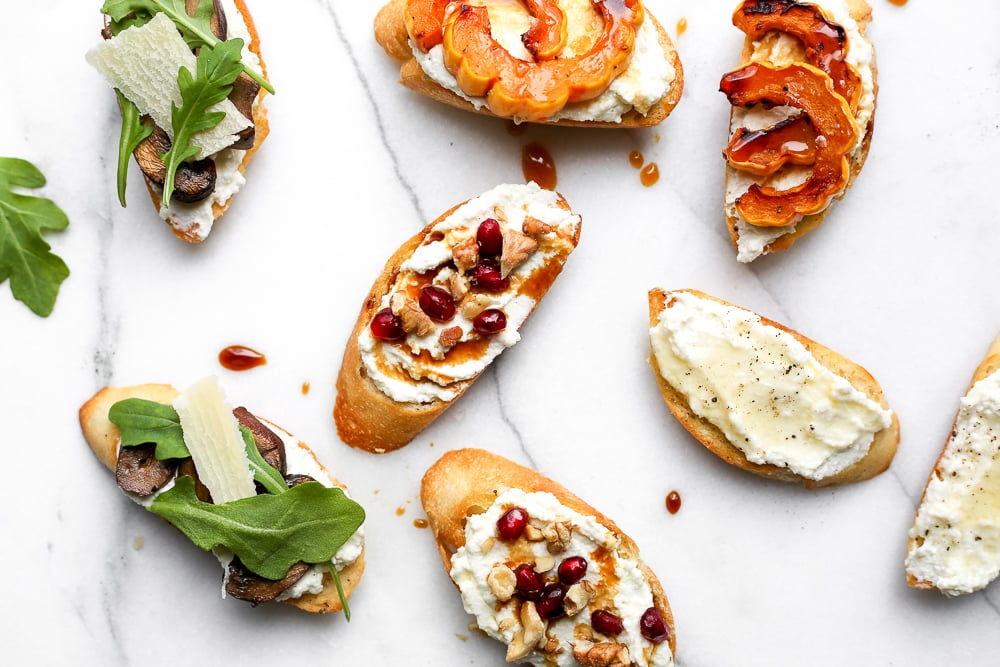 These customizable whipped ricotta crostini are easy to make and are always a crowd-pleaser. They take almost no thought and can even be made with the leftovers from your dinner last night (don't worry, I won't tell your guests!!).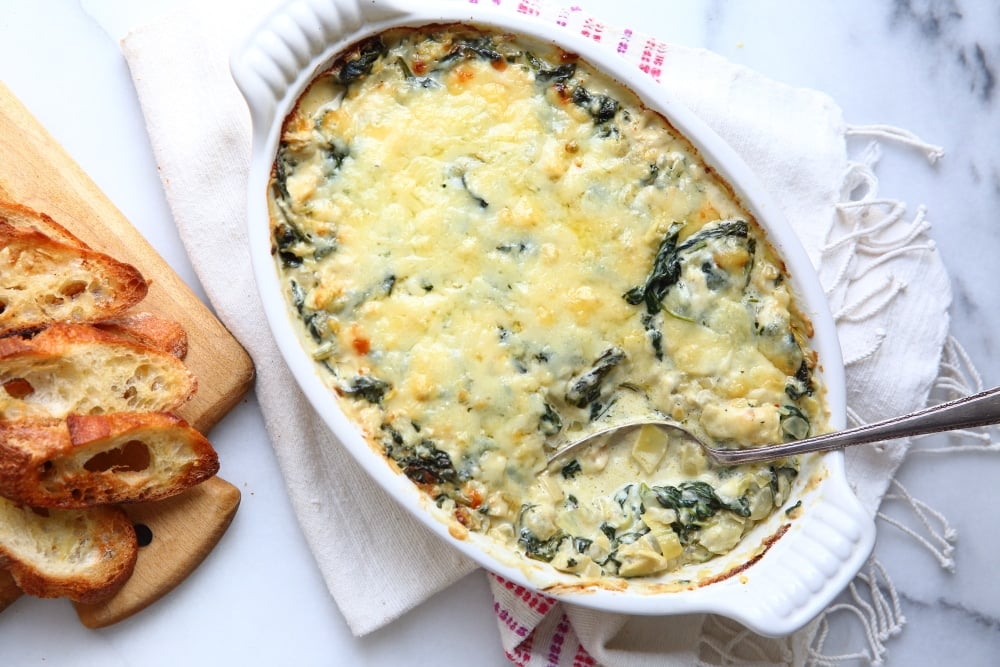 With creamy spinach and artichokes, and a melted cap of cheese, this warm spinach and artichoke dip is one of the best appetizers ever. Best of all, it can be entirely prepped the day before.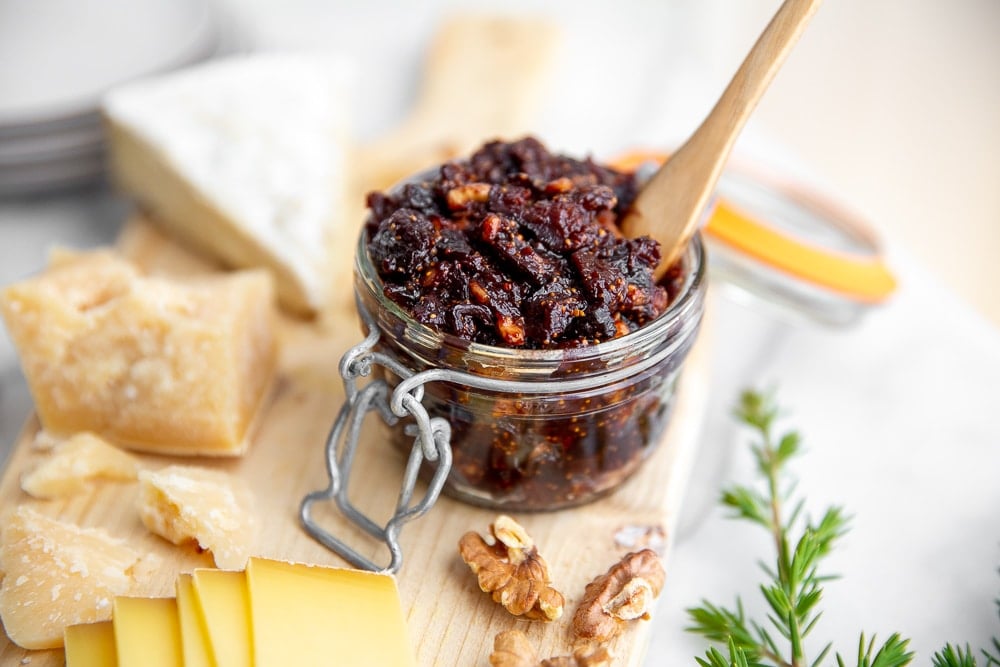 Dress up a simple cheese board with this homemade fig and walnut chutney. Fragrant with port, cinnamon, star anise, orange zest and maple syrup, it pairs perfectly with both hard and soft cheeses (and makes appetizers a breeze).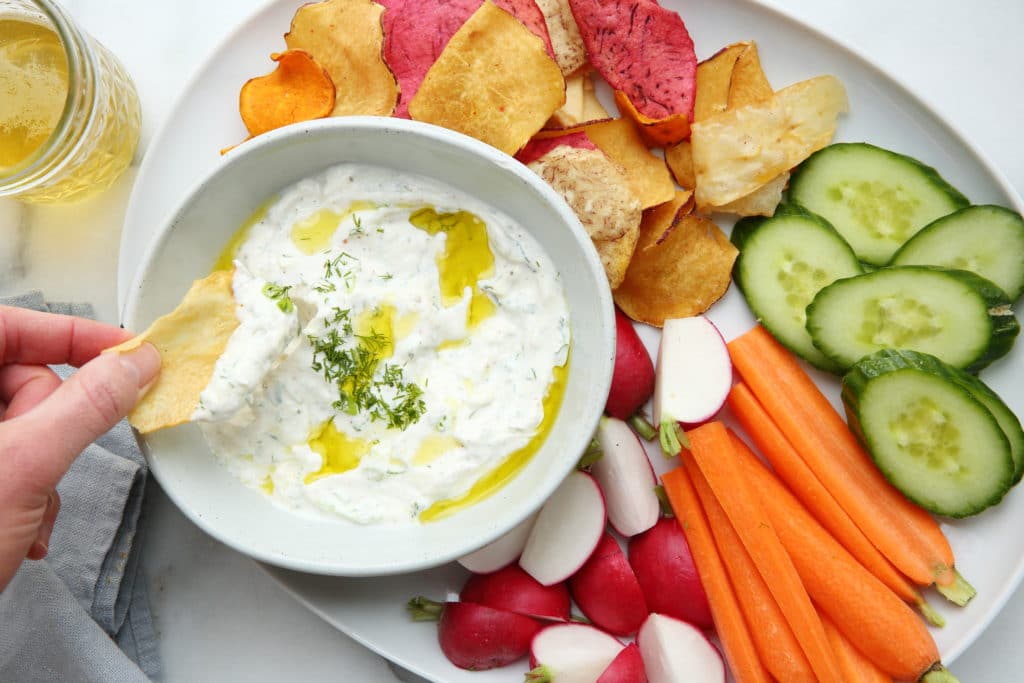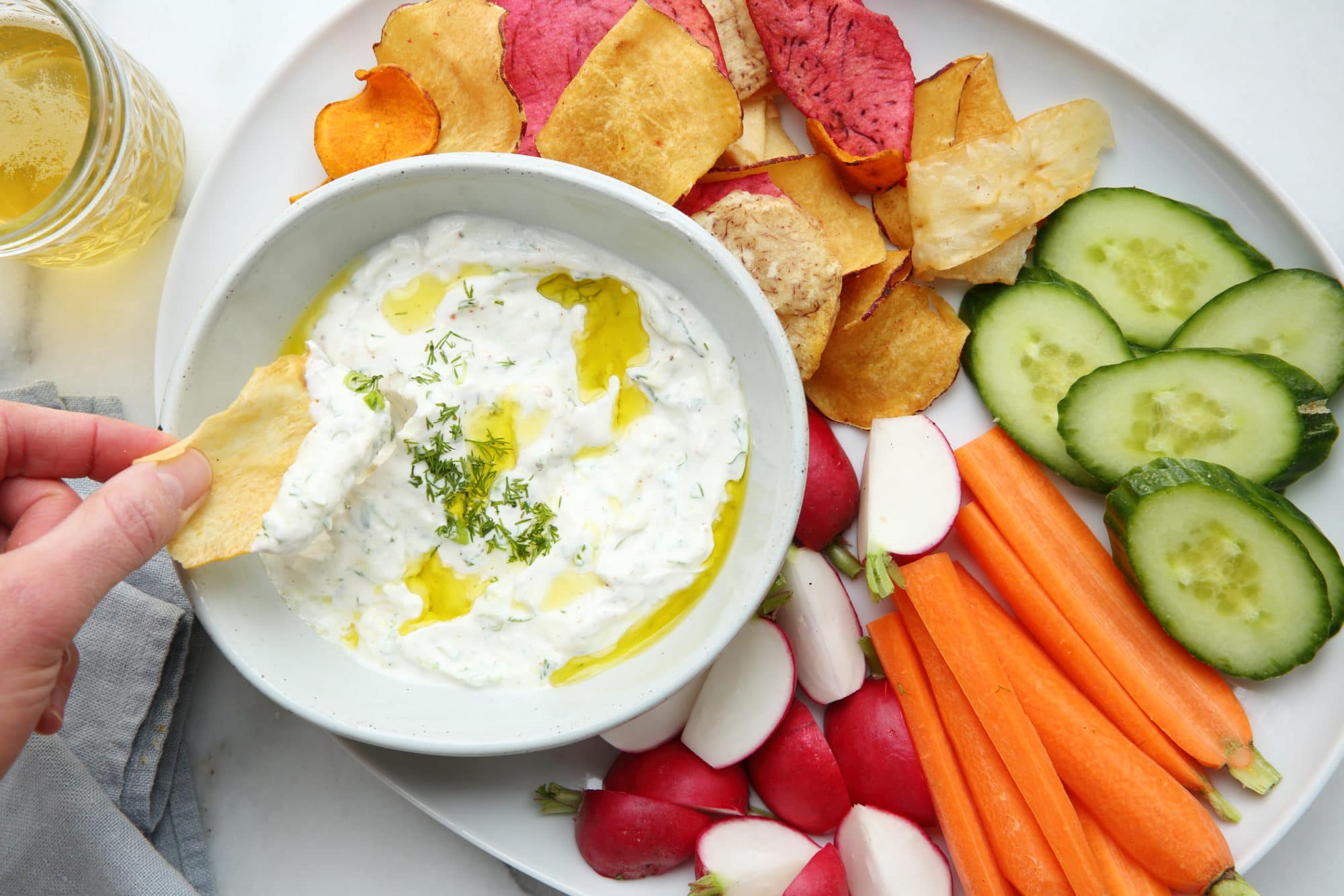 For an appetizer that will appeal to both kids and adults alike, try this creamy yogurt feta dip. It takes only minutes to make and has an incredible flavor from garlic, herbs and crumbled feta. Serve it with veggies, crackers and/or chips!
Make-Ahead Seasonal Soups
A warm autumnal soup is the perfect way to kick off Thanksgiving supper. These gluten free soups are rich in flavor but are nourishing and healthy, meaning they won't compete with the rest of the meal.
This easy sweet potato soup is rich and savory with a naturally creamy texture. It's a light but soul-satisfying and is a beautiful addition to a Thanksgiving feast.
You'd never know this creamy squash soup is dairy free! With coconut milk, lime, ginger and spices, it's a refreshing new take on an old classic. Serve it as a luxuriously light yet cozy first course.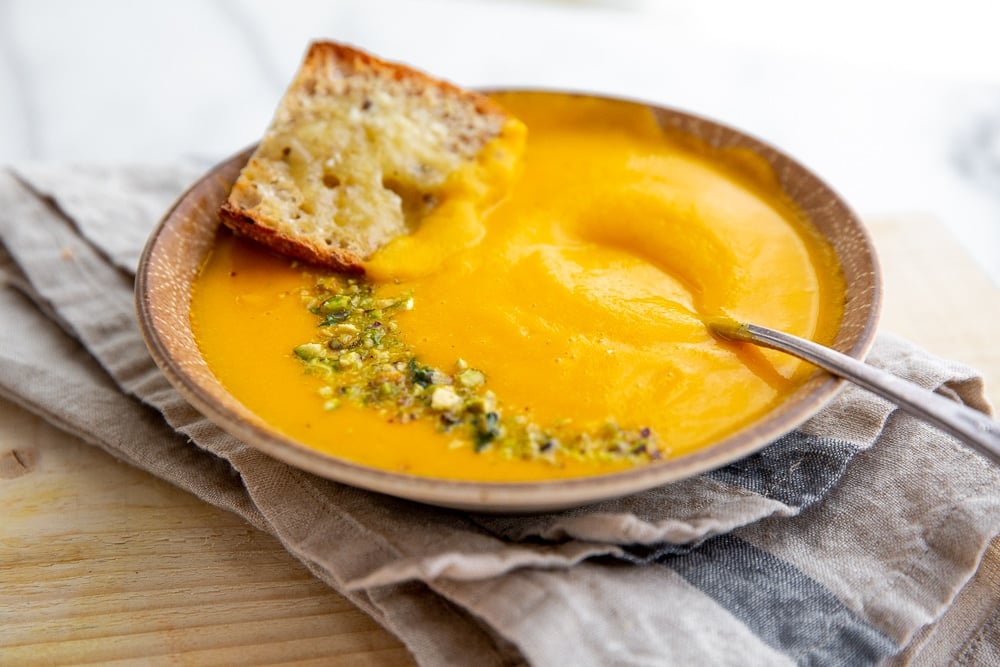 Healthy, simple and utterly satisfying, this creamy vegetable potage (i.e. pureed soup) is comfort food at its finest. It's the perfect way to use up all those extra veggies you bought!
Gluten Free Thanksgiving Desserts
Drumroll please! Dessert is the real star of Thanksgiving, and you'd never know that these gorgeous holiday treats are gluten free! Make one, or better yet, go for them all. 😉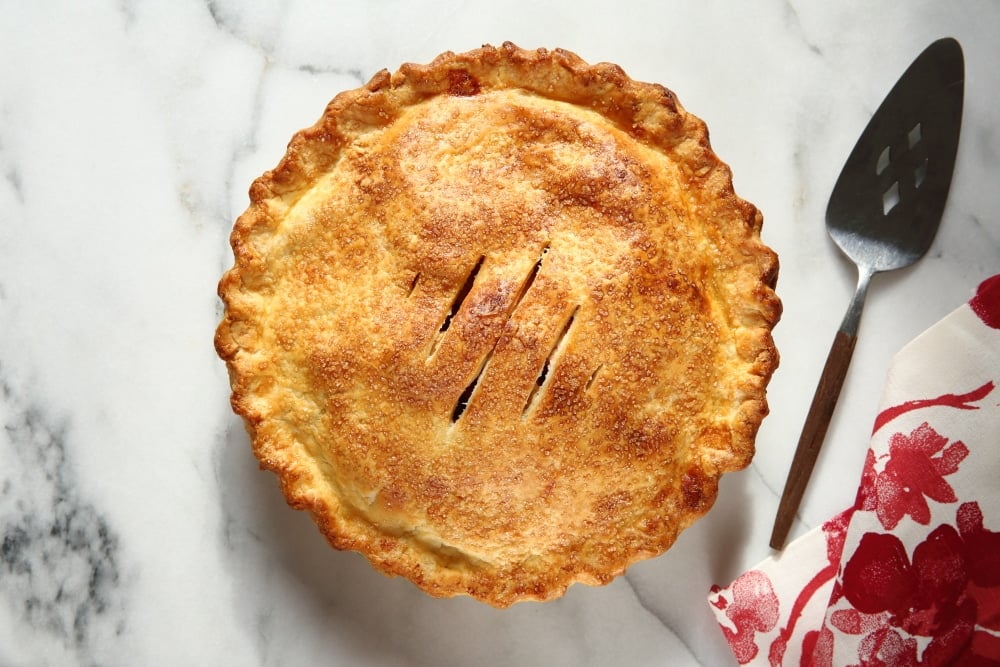 Don't let pie making intimidate you! This gluten free foolproof pie crust is perfectly buttery and flaky, and it's easy to make. You can use it in any pie recipe (including the galette below!), and it can be made weeks ahead. Your pie game is going to be strong.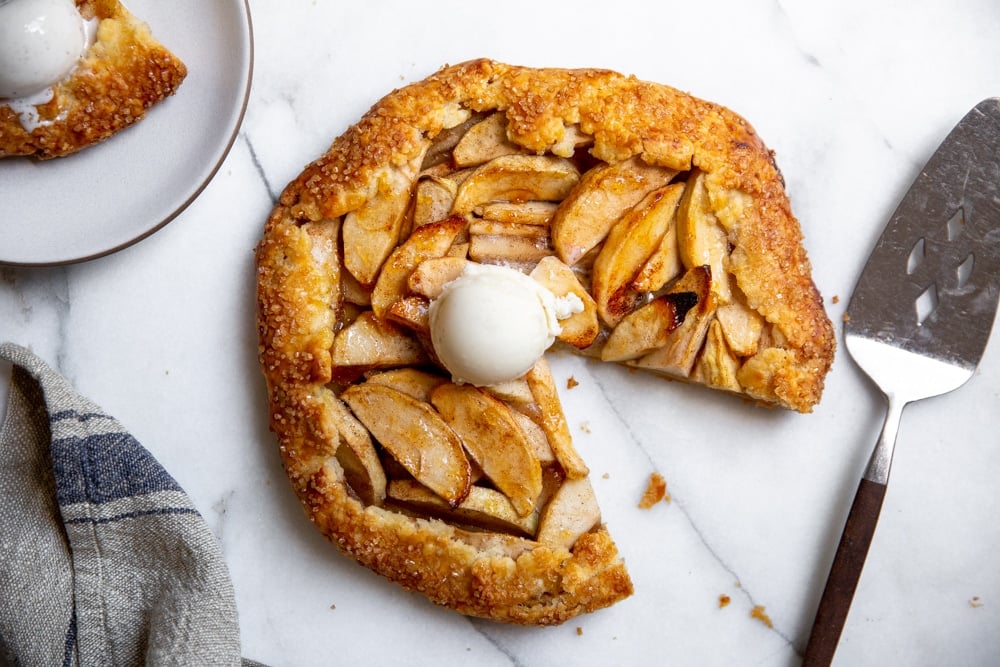 Anybody can master this beautiful and easy apple galette! With a a cinnamon and vanilla spiced apple filling, it's a stunning dessert that's perfect for Thanksgiving. Ice cream is optional (but not in my house).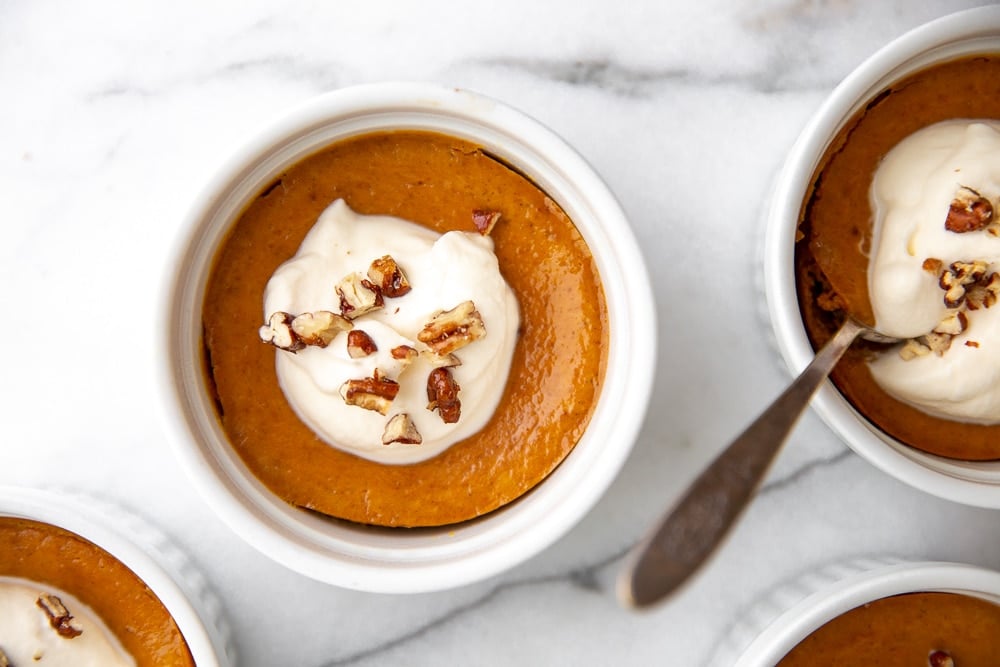 You won't miss the crust in these luscious and creamy pumpkin pie custards. They're a cinch to make and come together in under an hour. This is a perfect make-ahead dessert.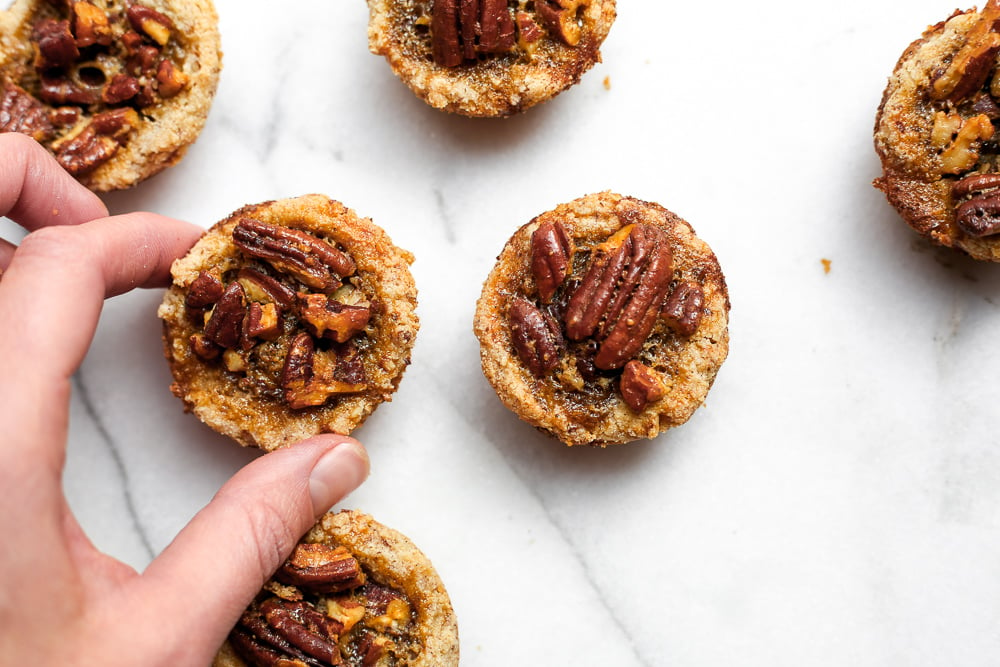 These mini maple pecan tarts are a wonderful addition to a dessert spread (and they make for a great hostess gift)! They're gluten-free and naturally sweetened, but you'd never know it.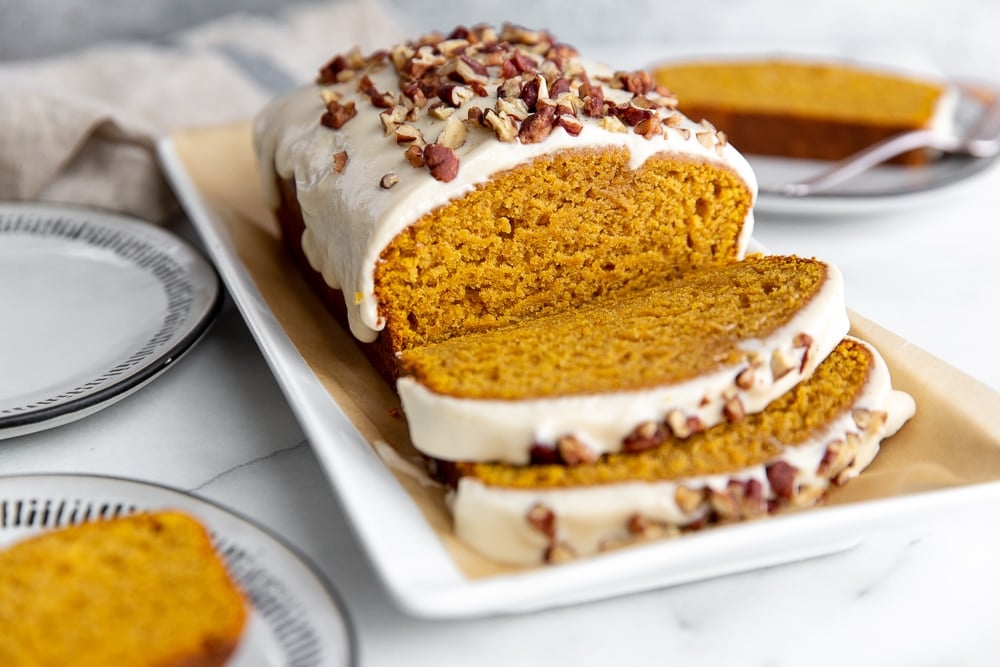 Mic drop. This gorgeous pumpkin pound cake is easy to make (you can even bake it ahead and freeze it before glazing!), and it's the perfect finale to a holiday meal.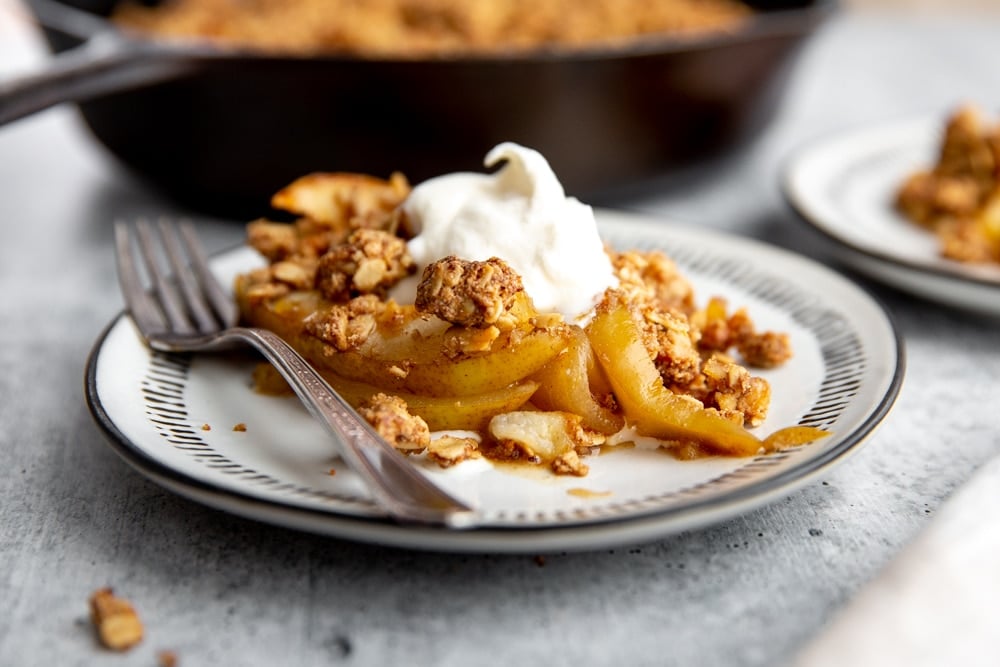 If you're looking for a crowd-pleasing but easy dessert that takes less than 20 minutes of prep, then this gluten free pear crumble recipe is for you. Warm cinnamon and ginger spiced pears are topped with a buttery oat and walnut topping.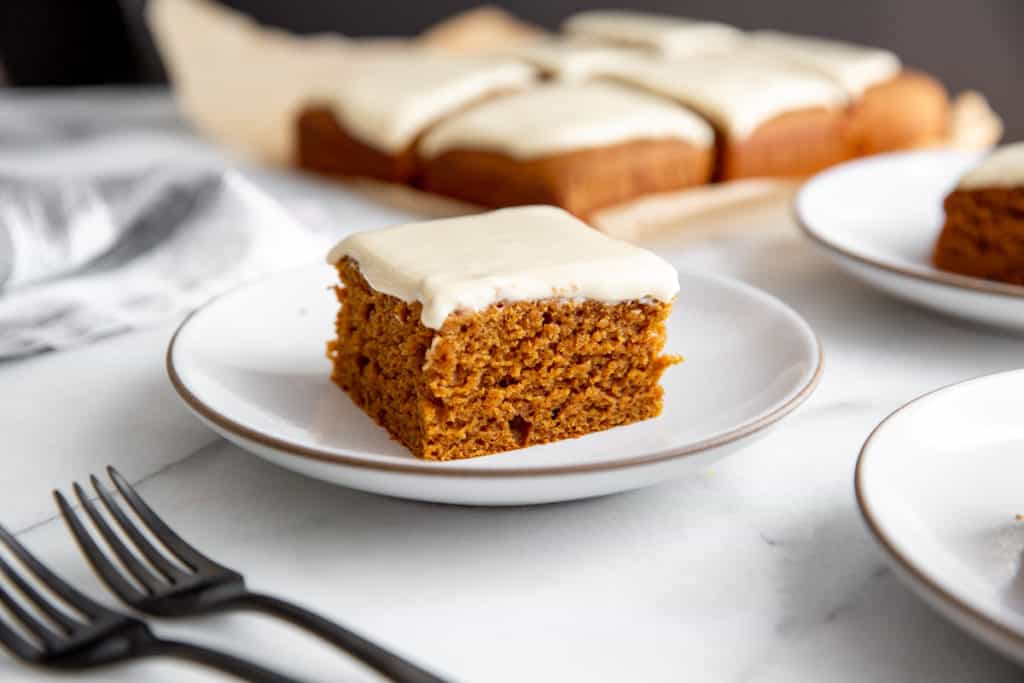 Fragrant with fall spices, this easy, gluten-free Gingerbread Cake with Maple Cream Cheese Frosting is perfect for the season. It tastes even better the next day, so go ahead and make it in advance!
Looking for something a bit lighter and easier to finish off the meal? You can't go wrong with these gluten free apple crisps, which just happen to have about half the amount of butter and sugar of traditional recipes--but I swear nobody will know!!
Thanksgiving Leftovers
Looking to use up some of those holiday leftovers? Look no further!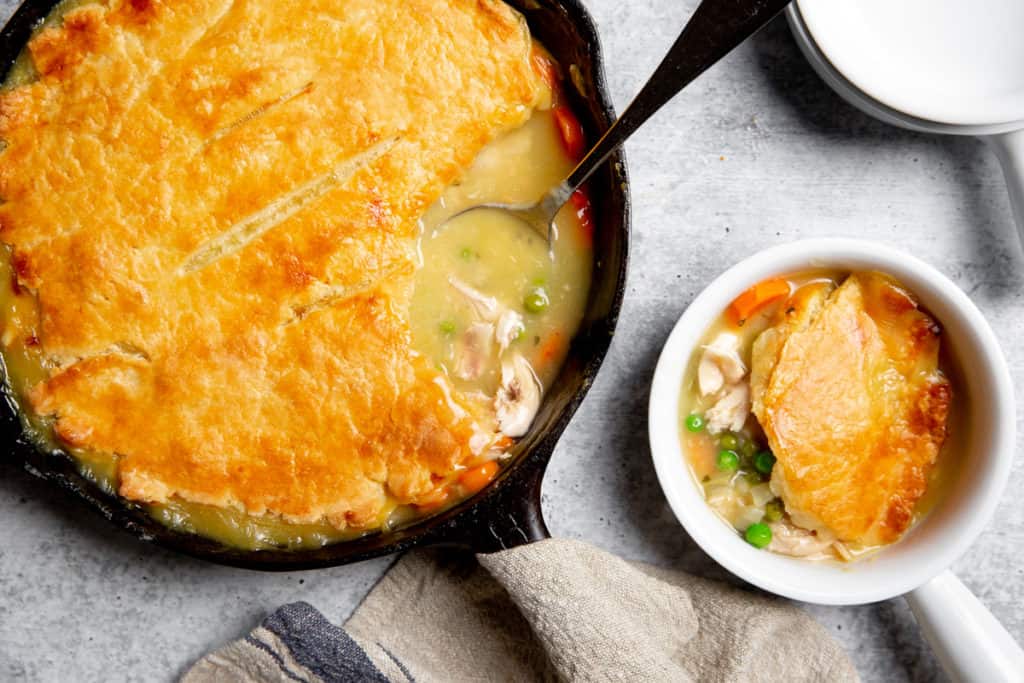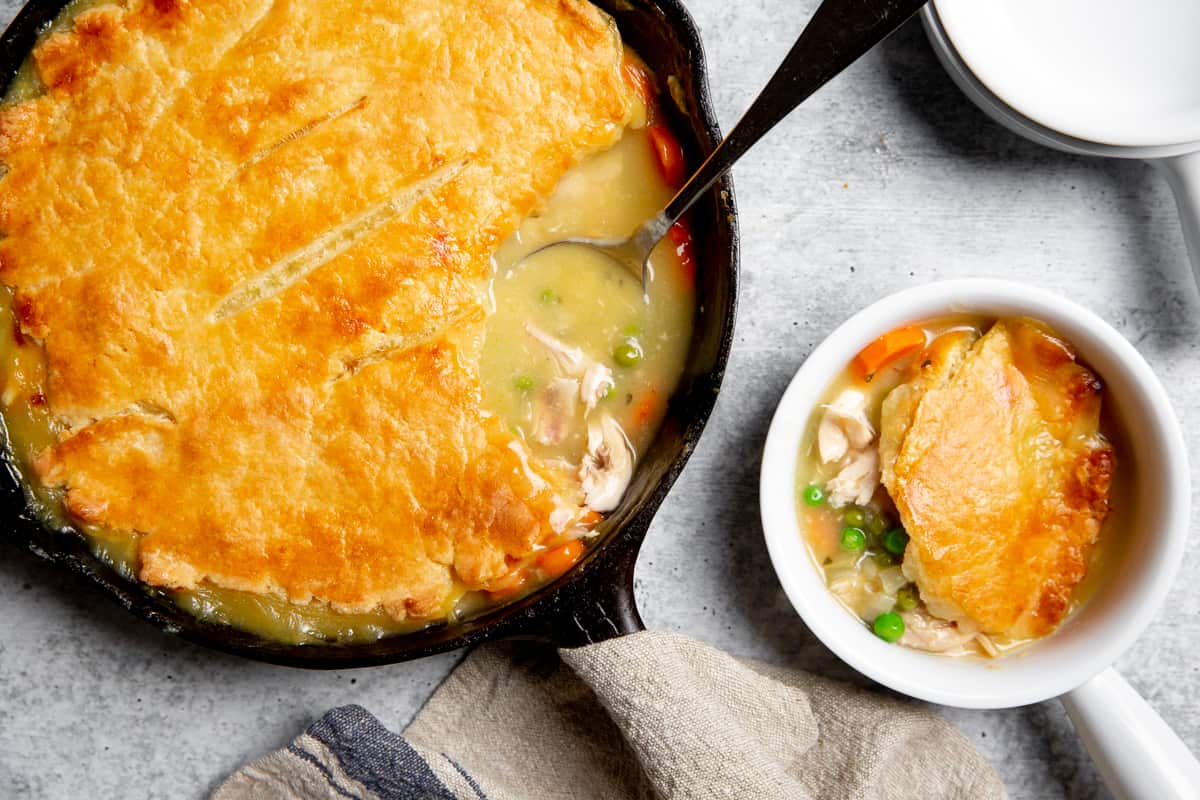 This gluten free Pot Pie features a savory, fragrant stew with a buttery, flaky crust. It gets assembled and baked in one skillet and is the ultimate way to use up leftover turkey!
I hope that you give these gluten free Thanksgiving recipes a try, and if you do, I'd love to see what you're making - tag me at @fromscratchfast!! Wishing you a safe, healthy and delicious holiday.
FAQs
Is Thanksgiving turkey gluten-free?
While turkey itself is gluten-free, certain marinades and brines contain gluten, which would make the turkey unsuitable if you're avoiding gluten. If you buy a turkey that's been injected with a brine, be sure to check the label. Also, avoid marinades that contain soy sauce, as well as stuffings that use regular bread.
Are mashed potatoes gluten free?
Yes! Mashed potatoes are naturally gluten free.
Does gravy have gluten in it?
Gravy is often thickened with flour, meaning it contains gluten. However, you can swap out the flour for gluten-free flour. Some recipes also call for cornstarch instead, which is gluten free.
Stay connected!
I'd love to answer any of your questions and see what you're cooking!! Don't forget to rate this recipe and leave a comment below. Follow along on Instagram, Facebook, YouTube & Pinterest, and be sure to tag @fromscratchfast so that I can share your creations!